As a kid, have you ever tried doing something crazy that you thought you will have a new world record for it? I guess these men and women did as they attempted to create a new world record by doing the most insane and wackiest (even most gross) acts to have a new world record under there name. Of course, bragging rights as well. From most people ironing underwater in Australia, to the most number of straws stuffed in the mouth from Germany to the longest time being buried alive from Czech Republic. Here is a list of the 10 Craziest World Records. Do you have any plans to beat them?

10 – Largest Hamburger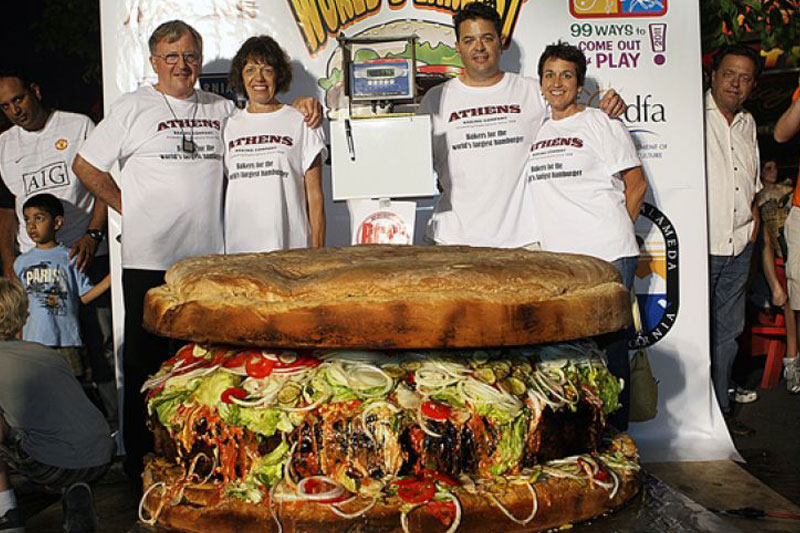 Do you know that the largest food created just for the sake of having a world record? Well, this is different because you can actually buy this gigantic hamburger! Can't you believe it? Well, visit Mallie's Sports Grill and Bar in Southgate, Michigan and order this giant hamburger weighing 164.8 pounds for $400! For the love of burger, it's a great deal!