Our planet is full of amazing creatures that we don't even know about.
Most of us don't grasp the variety of animals species that inhabit the Earth today, and some even get surprised as they find out there are some cool animals they haven't heard of before with an unreal look. That's why we've compiled a list of most amazing and weird animals in the world.
10 – Saiga Antelope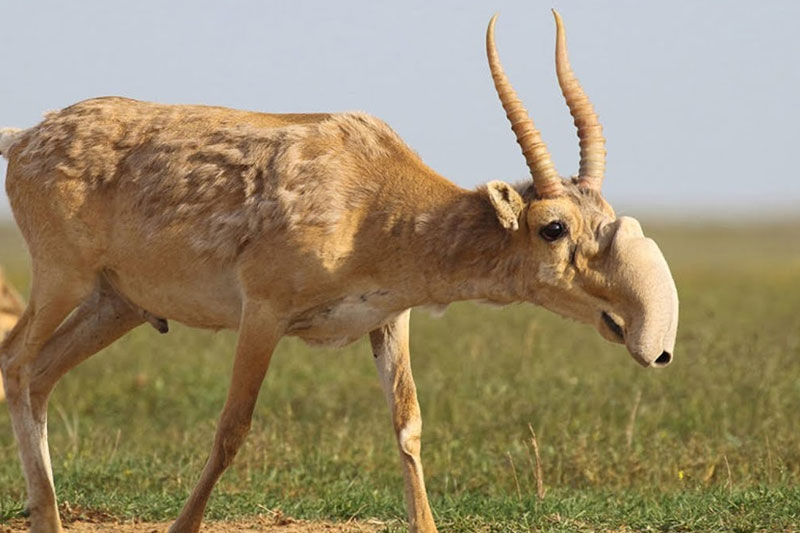 No, this antelope doesn't have a deformed or swollen nose. It's supposed to look huge and humped over the mouth.
This weird-looking nose serves a purpose of protecting the saiga's lungs from getting filled up with dust in the deserts and arid grasslands where it lives. It also cools hot summer air and warms cold winter air.
And it helps in mating season. Females normally choose the males with the biggest, squishiest nose!