Most countries have strict food labeling laws and are especially serious about expiration dates; after all, no one wants to get food poisoned.
The reality is most expiration dates are playing it safe, and most of the food we toss into the trashcan after "expiring" was still in perfect condition and harmless.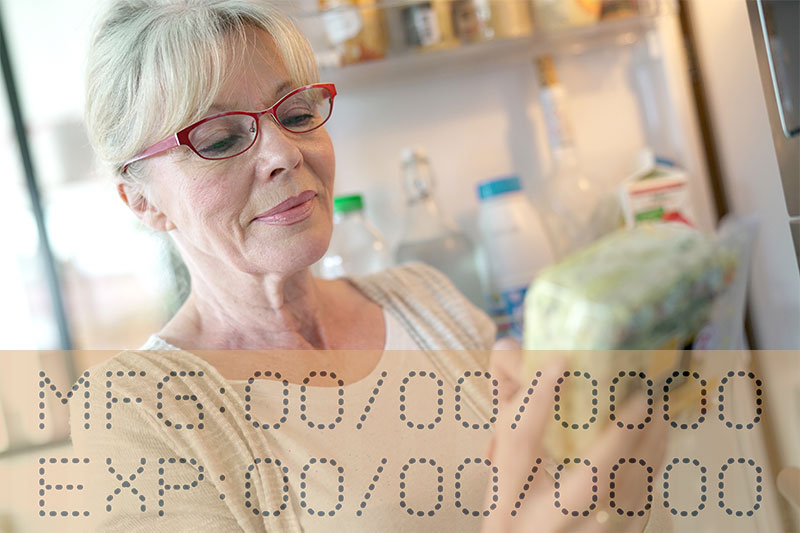 Then there's food with virtually no expiration date, some of them still required to have one. You might have also seen the "better before" date in labels, which means that food will not spoil, but will have reached its peak in terms of freshness and flavor.
There's something labels do not consider the conditions in which we store food. Actually, in the right circumstances, most food will live twice as expected; on the other hand, moisture, direct sunlight or excessive heat might damage anything, despite its expiration date.
Here are 11 items you already have in your pantry that have or should have no expiration date. Foods that will last for years without losing their nutritional value and flavor, so buy these in bulk!
Salt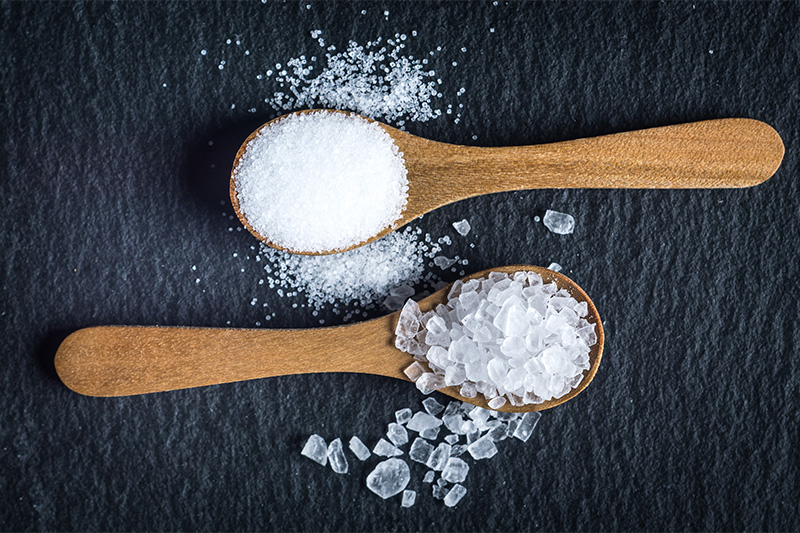 Salt is essential in today's cooking; it gives flavor to everything, from soups to prime cuts of meat. Salt, because it's a pure mineral, will stand the test of time like no other ingredient. In damp conditions, it will moisten, but you can dry it back up in the oven to bring it back to life.
Canola oil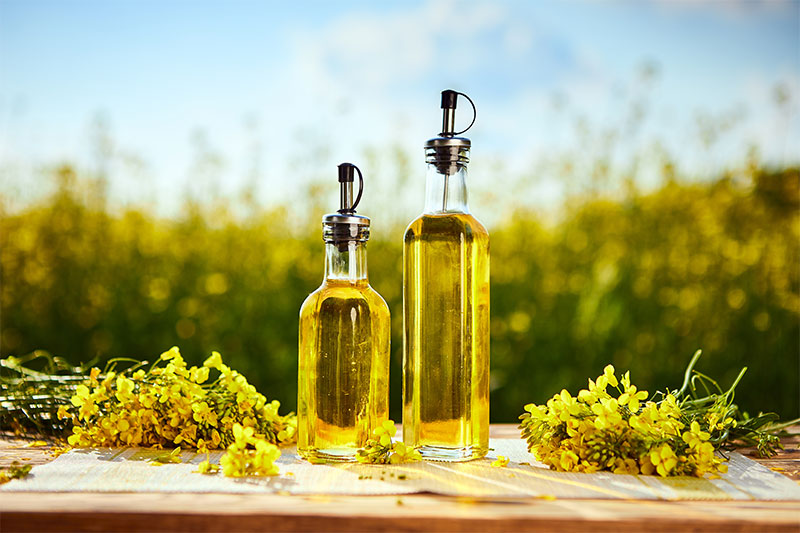 Canola oil, for its pure content, will last for years, especially if kept in the fridge. Other oils like olive oil have more organic matter (and more nutrients too), which makes them go stale faster. We extract canola oil from dry canola seeds and end up with no water content. Close your bottle tightly; oxygen is your biggest threat.
Canned goods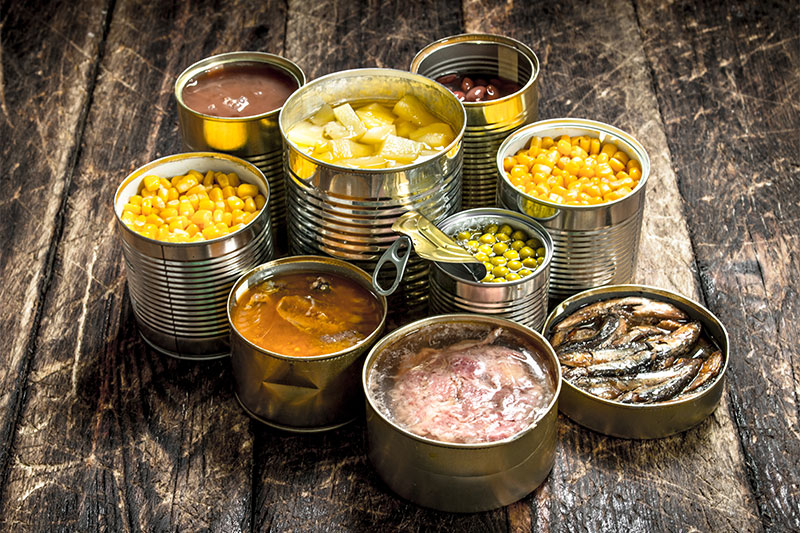 Canned goods can expire, but it'll take years if not decades, regardless of what the label says. As long as the can is not perforated, or exposed to high heat, your tuna, tomato and sardine cans will last more than you think.
Powdered milk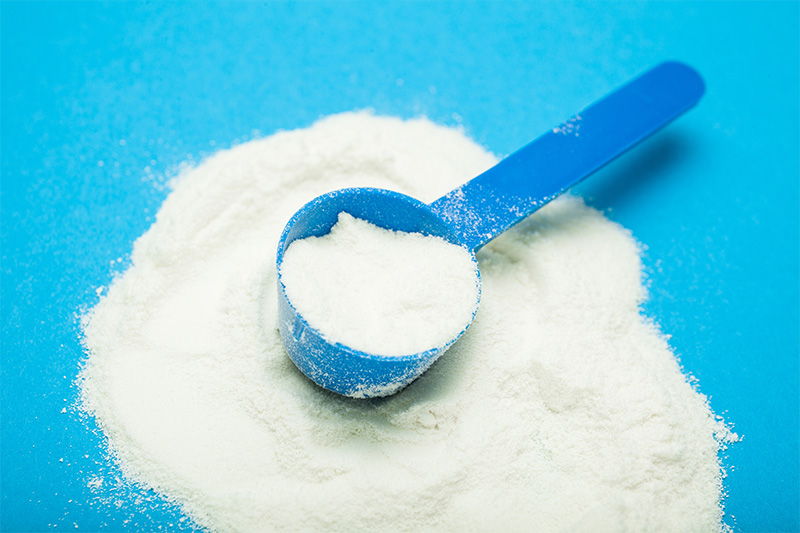 An unopened bag of powdered milk might last over 25 years, but no air or humidity can be in contact with the white, nutritious powder during that period. Nonfat powdered milk is even more stable than the regular ones, but both kinds will hold surprisingly well.
Strong alcoholic drinks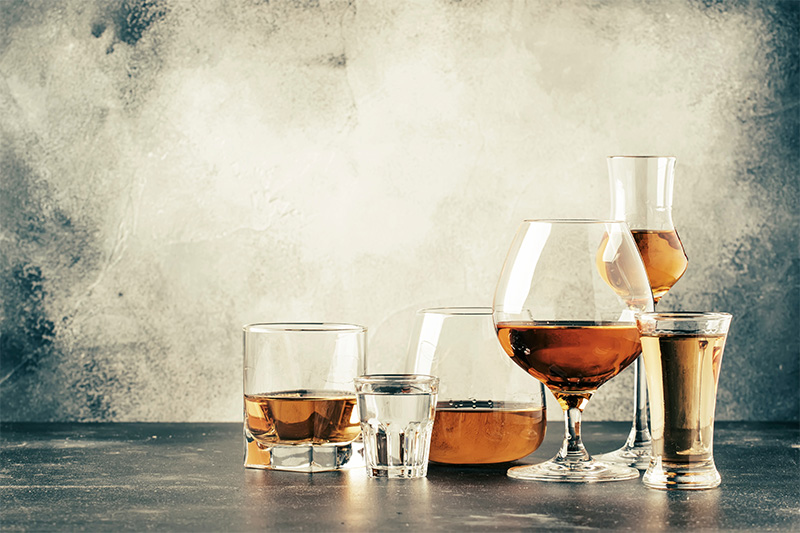 Alcoholic drinks like vodka, whisky, rum and cognac have no expiration date, but it's important to store them in a cool dark place in properly sealed bottles.
Rice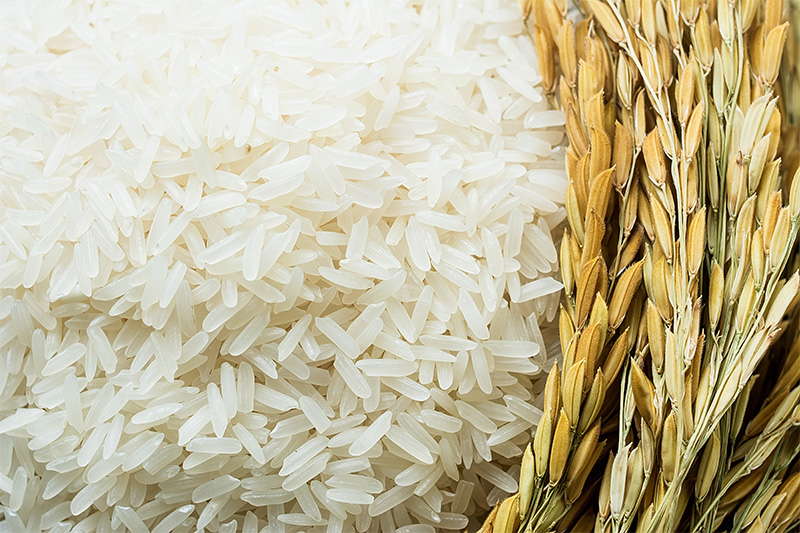 Rice is another eternal food when dried. It has almost zero water content, which makes it very shelf-stable. Make sure you keep an eye on your rice, beans, and other dried grains, time might do nothing to them, but some insects might find in them a perfect home.
Vanilla Extract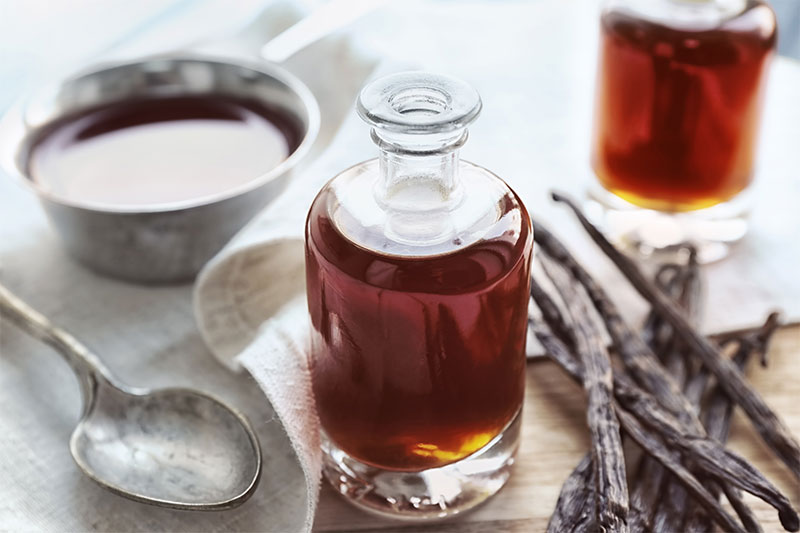 What would we do without the sweet all-natural vanilla extract? This dark, aromatic liquid is high in alcohol and has very little organic matter. In the fridge, especially if never opened, vanilla extract will last a lifetime. The worst that could happen is for it to lose intensity, but that's unlikely.
Dried kidney beans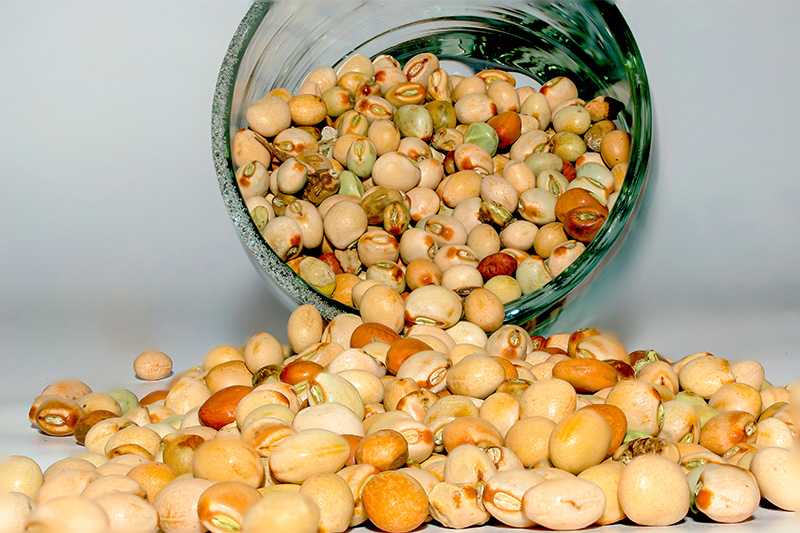 Dried grains and legumes have infinite life spans, as long as they remain bone dry. Like with most foods, moisture is the enemy here, so as long as you store your beans in a dry, dark place like your pantry, you won't have any trouble saving them for years. After 30 years of storing researchers from Brigham Young University have found out that dried kidney beans had changed their visual appearance, but all the samples remained acceptable for use in emergency situations.
Soy sauce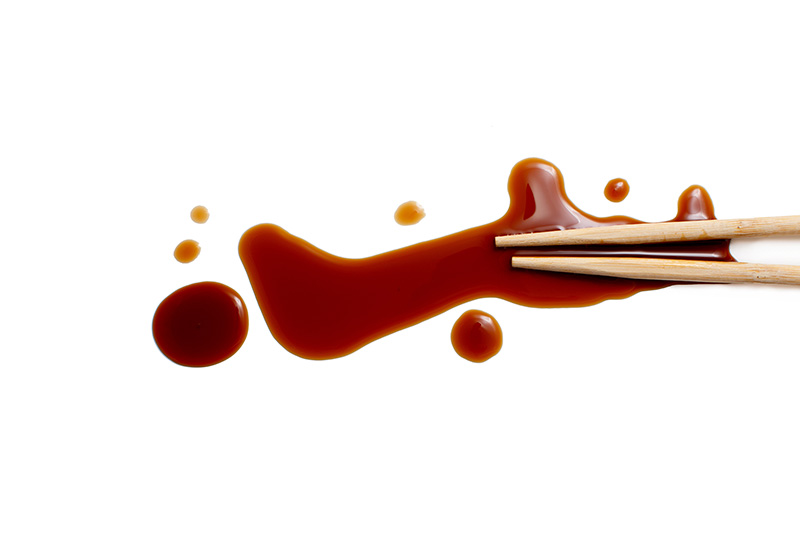 Soy sauce is a complex seasoning. It's made by fermenting soybeans, which is, scientifically, letting them spoil in a controlled environment. Fermented food won't spoil easily. The high salt content in soy sauce acts as a preservative, and so does its high acidic content. Soy sauce has a long life ahead of it.
Honey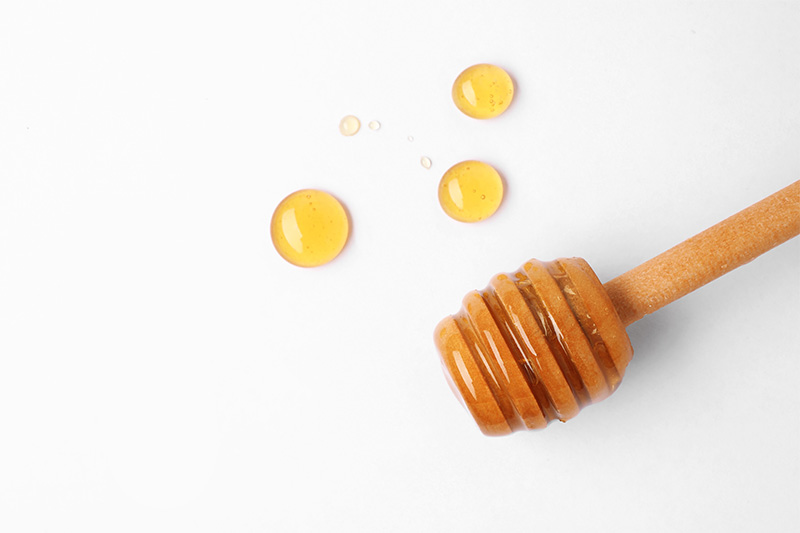 Honey from bees, not the artificial syrup you can find in supermarkets, is incredibly time-resistant. Honey is over 80% sugar (by the way, sugar is as long-lived as honey) and has very low water content. Honey will not go bad because there's nothing in it to be spoiled.
Spam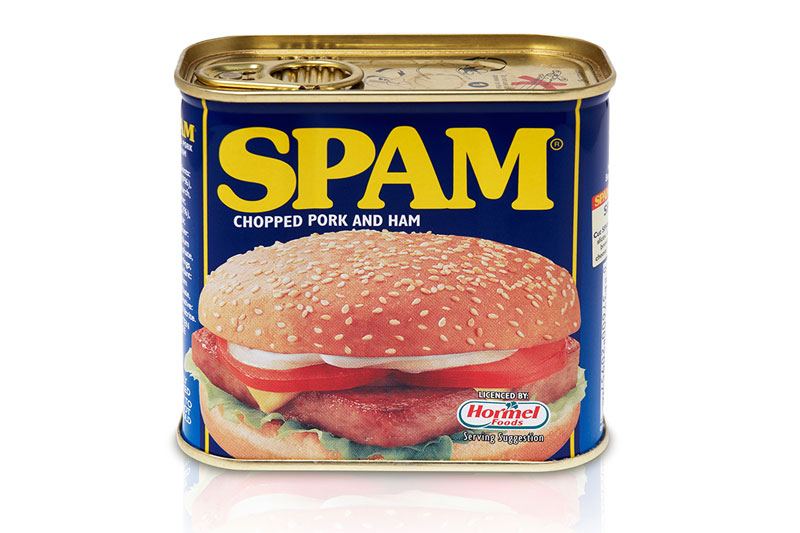 This one is also canned food, but it has gained a special mention. The processed meat inside a can of Spam was specially designed, for military use, as a perfect, long-lived superfood to nurture the troops one hundred years ago. It will outlive you. And if you don't mind the bland texture and salty taste, it can be your go-to snack, and you don't even need to look at the expiration date.