Are you tired of the same old fancy restaurant in your neighborhood? Sick of the commercial food you are eating from your local fast-food chain? Give your taste buds an extraordinary new experience by dining in the World's most interesting restaurants in the World. These restaurants will not only offer you a decadent meal but will also provide you a once-in-a-lifetime experience you will never regret! Have you tried dining while dangling 150 feet above the ground? How about trying to eat in total pitch black darkness? Wonder what it feels like to eat using cardboard bowls and plates? Ditch your usual restaurant and experience dining in this collection of 10 Most Interesting Restaurants in the World!
10 – Calico Cat Cafe, Tokyo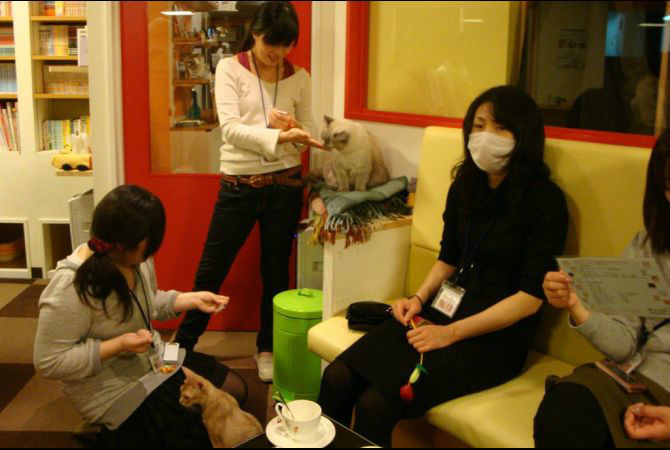 If you are an ultimate cat lover, you must not forget to visit at least once the Calico Cat Cafe in Tokyo, Japan. The restaurant is swarmed with different cat breeds to afford Japanese residents of "commitment-free cat stroking." That is because most of Tokyo residents cannot afford to have their own cat, so the cafe offers their diners an opportunity to enjoy cat stroking. The restaurant also provides complimentary bags of dried cat food to feed the in-house pet cats, and pet toys are abundant throughout the cafe.