Are you tired of the same old fancy restaurant in your neighborhood? Sick of the commercial food you are eating from your local fast-food chain? Give your taste buds an extraordinary new experience by dining in the World's most interesting restaurants in the World. These restaurants will not only offer you a decadent meal but will also provide you a once-in-a-lifetime experience you will never regret! Have you tried dining while dangling 150 feet above the ground? How about trying to eat in total pitch black darkness? Wonder what it feels like to eat using cardboard bowls and plates? Ditch your usual restaurant and experience dining in this collection of 10 Most Interesting Restaurants in the World!
10 – Calico Cat Cafe, Tokyo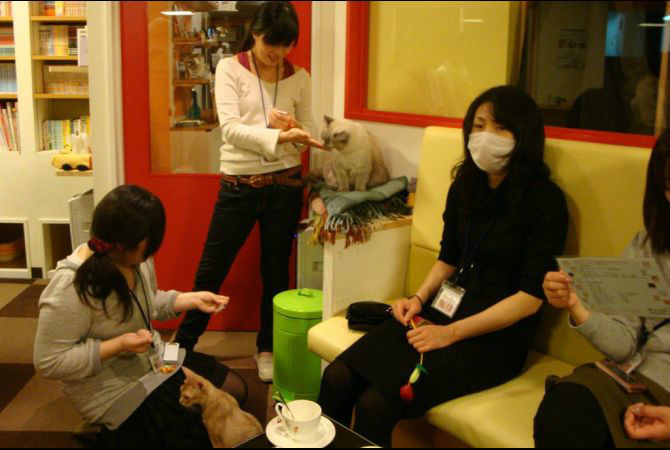 If you are an ultimate cat lover, you must not forget to visit at least once the Calico Cat Cafe in Tokyo, Japan. The restaurant is swarmed with different cat breeds to afford Japanese residents of "commitment-free cat stroking." That is because most of Tokyo residents cannot afford to have their own cat, so the cafe offers their diners an opportunity to enjoy cat stroking. The restaurant also provides complimentary bags of dried cat food to feed the in-house pet cats, and pet toys are abundant throughout the cafe.
9 – Clothing Optional Dinners, New York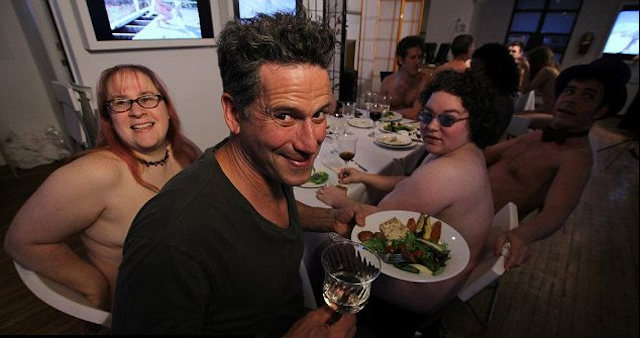 While there are naturists beaches, there are also restaurants especially developed for nudists! These optional clothing dinners are scattered through New York, Manhattan, New Jersey, and Santa Monica. They first originated as a monthly event in Manhattan, which quickly grew into a formal business. In these restaurants, you will no longer have to worry if you are underdressed or overdressed! All you have to do is to strip and enjoy your sumptuous meal!
8 – Cardboard Restaurant, Taiwan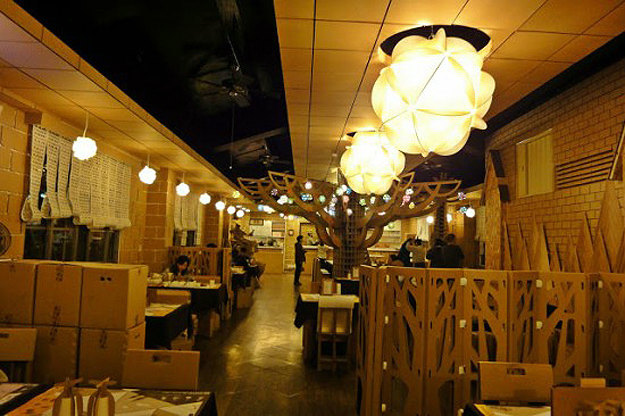 Aptly named as the Carton King Restaurant in Taichung, Taiwan, this restaurant is trendy for its unique interior design because almost everything inside this restaurant is made of cardboard! To see is to believe as you experience sitting on cardboard chairs, dining on cardboard tables, and eating on cardboard bowls and plates! Despite these cheap interior materials, the restaurant can retain its elegance. Plus, it shows its diners how cardboard materials are more than just for packaging!
7 – Airplane Restaurant, England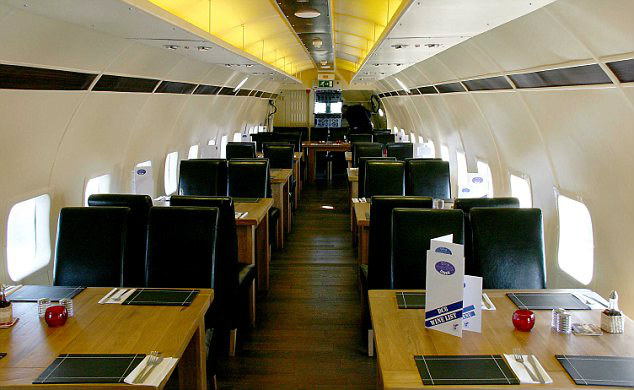 In England, one of the most famous restaurants is the Airplane Restaurant developed by Chef Tony Caunce. He used a Douglas DC6 aircraft in the Coventry Airport to serve the best dining experience ever! The plane holds for up to 40 "passengers," where diners are served with airline food on plastic trays. Their menu is set in an aviation theme and waiters are called through the call buttons – like you are simply calling a flight attendant on a flight!
6 – Isdaan, Philippines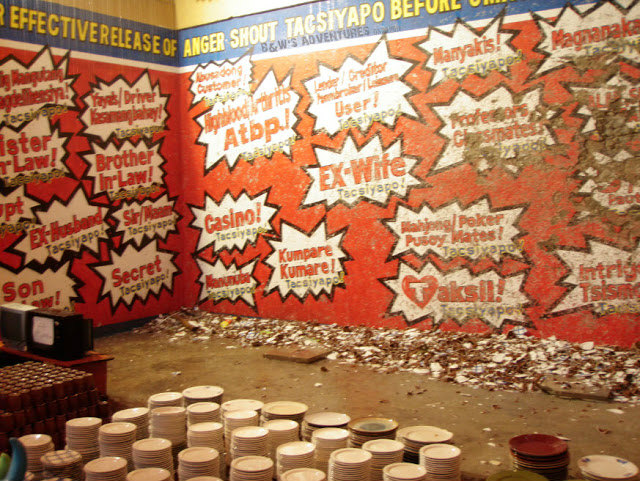 The Isdaan restaurant in Laguna, Philippines, is one of the most visited restaurants in the city of Calauan. It is a floating restaurant and theme park rolled into one and owned by the Barrio Fiesta Group of companies. But a unique addition to this restaurant, which lures tourists in, is their Tacsiyapo Wall. The term "Tacsiyapo" is a local Kapampangan dialect which means "son of a bitch." All you have to do is to throw and smash plates (which costs for about less than $1) at the wall, especially when you want to release your anger or stress. If you are not satisfied with plates, you can even throw unused television sets for a higher price, of course.
5 – Kinderkookkafé, Amsterdam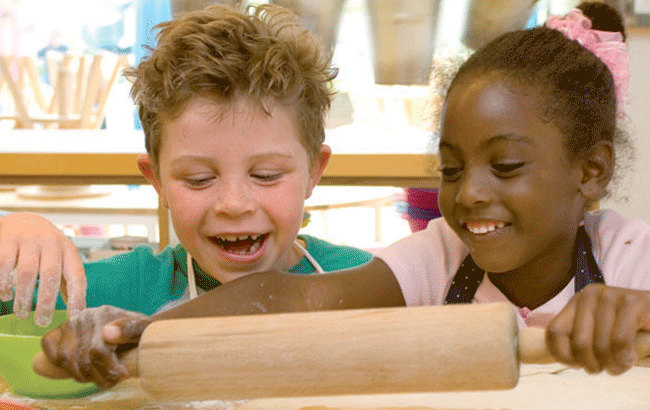 The Kinderkookkafe or Kids Cook Cafe in Amsterdam is one of the most interesting restaurants, simply because your dining experience is prepared and served by little chefs with ages from 5 to 12! This unique restaurant is located near the Vondel Park, where diners can enjoy a fun meal served by the kids or even enroll their kids to help run the cafe. The kids almost do everything (with the guide of adults, of course!), including cooking, serving, waiting on tables, and operating the cash register.
4 – Ice Lounge, Dubai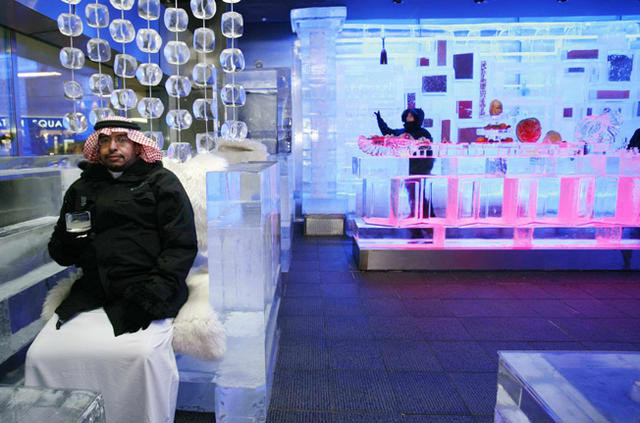 Beat the summer by having a freezing dining experience at the Ice Lounge in Dubai. As the name itself implies, this restaurant is entirely made of ice sculptures – from chairs, tables, walls, glasses, plates, and so much more! It is owned by the Sharaf Group of companies, while its interiors are maintained by the Iceculture Incorporated, a Canada-based company known for developing ice lounges across the World. It serves delicious meals and has a fully-functioning bar for drinks and cocktails.
3 – Disaster Cafe, Spain
Wonder what it feels like to eat while being shaken away by a 7.8 magnitude earthquake? In Spain, you do not need to wait for a disaster like this to happen because the Disaster Cafe can do it for you. Located in the Lloret de Mar, you can pay to experience an earthquake while trying not to spill your drinks. Out front, the restaurant does not look much, but as you enter, you will be directed to an elevator which takes you underground and into a cave-themed restaurant – adding thrill to the experience.
2 – Opaque, USA
Developed to heighten their diners' sense of taste and smell, the Opaque restaurant in the United States offers an exciting experience for everyone by serving meals in total pitch black darkness! As you enter, waiters, who are wearing night-vision goggles, will guide you to your seats. There is no menu for you to read since no lights are allowed at all, and you will only be served with their meal. This kind of restaurant is so popular that it is already scattered in San Francisco, San Diego, Santa Monica, and other cities in the country!
1 – Dinner in the Sky, Belgium
Having your meal 150 feet above the ground, the Dinner in the Sky restaurant in Belgium is the most exciting restaurant in the World. Your table is set up in a crane and lifted way above the ground, while you dangle as your meal is served directly from the oven placed in the middle of the table. Although this experience will cost you thousands of bucks, the sumptuous meal and extraordinary expertise are worth the charges!