An actor has to base his/her career or relevance partly on their looks. One cannot get the role if they do not resemble the character the directors have in mind. Some situations are flexible but at some other times, actors have to alter themselves to fit a role. This could be due to desperation or dedication.
Some actors are so persistent and hardworking they work hard on themselves to fit the role perfectly. This can be done through makeup or body transformations. This is why they get recognition and reverence. Here are 15 actors who transformed their bodies to fit a role.
Chris Pratt for 'Guardians of the Galaxy'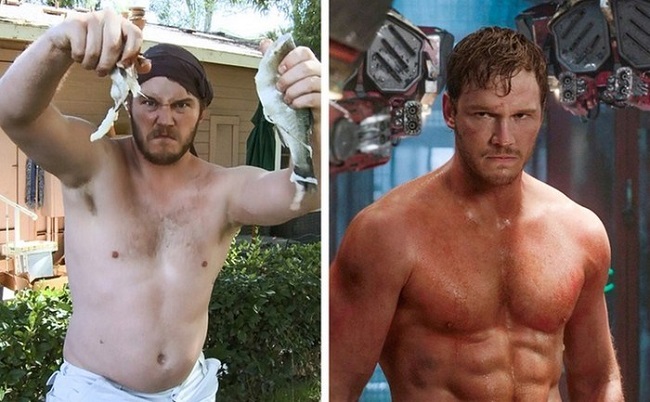 Chris Pratt started playing the role of 'Starlord' in the 'Guardians of the Galaxy' franchise from 2014. The picture shows perfectly how Pratt had to transform his body. In the before picture he has a belly and has gained weight. In the after picture, to fit the role, he had to lose quite a bit of weight and had to gain muscles and abs.
James McAvoy for 'Glass'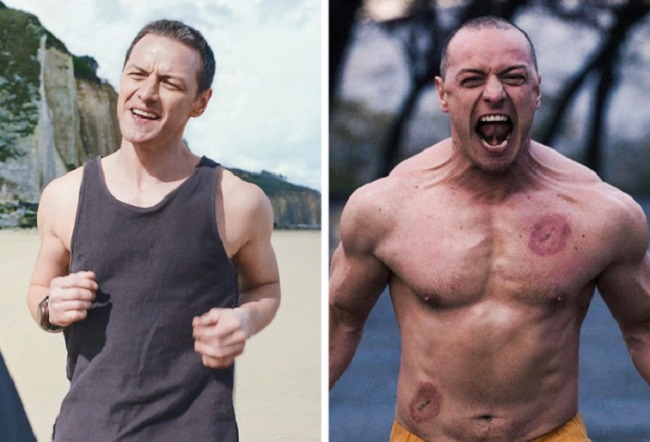 The handsome actor has an attractive but moderate physique. However to resume his role as 'The Beast' in M. Night Shyamalan's 2019 movie 'Glass', McAvoy had to gain a lot of mass. As the name suggests, when he plays 'The Beast', he is shredded and muscled. Therefore McAvoy really had to become much bigger for the role.
Chris Hemsworth for 'Thor: Ragnarok'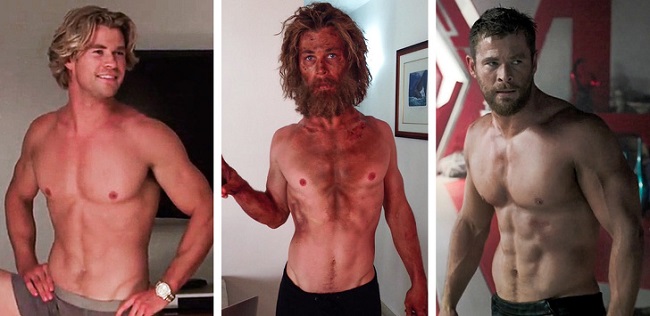 In 'Thor: Ragnarok' released in 2017 and was a big hit. Chris Hemsworth gave a stellar performance. But did you know that he had to gain back all his muscles and mass? He had to lose 33 pounds for his role in 'In the Heart of The Sea' in 2015. Within just a span of months, Chris had to gain back his muscles for Thor after being almost skinny, as the picture adequately shows.
Hugh Jackman for 'Les Misérables'
Hugh Jackman is known for his muscled and tall frame. However for his role in the 2012 drama musical movie 'Les Misérables', he had to lose 33 pounds! Soon after that, he had to gain muscle mass for his role in 'The Wolverine'. That must have been a challenge for him as he is not as young as some of the other actors in the industry.
Anne Hathaway for 'Les Misérables'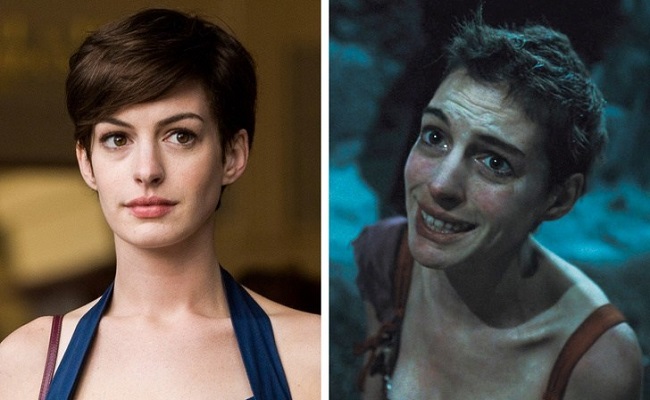 We all know and love her as one of the most stellar actresses in the industry. She plays every role to perfection. She starred in the 2012 musical 'Les Misérables' alongside Hugh Jackman. She had to lose 24 pounds to play the part! She looked almost unrecognizable due to the massive weight loss!
Jonah Hill for 'Maniac'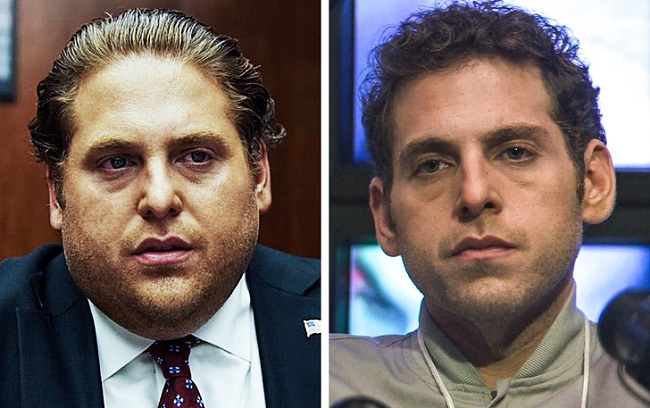 In 2018, Jonah Hill starred in the massively successful dark comedy Netflix original miniseries 'Maniac'. He had had to gain back weight for 'War Dogs' but made news due to his weight loss for the role of 'Owen Milgrim' on 'Maniac'. Hill has always suffered from body image issues. But in 2017 he decided to lose weight and reportedly sought advice from Channing Tatum! As of today, he is fit and looks totally different!
Matt Damon for 'The Informant'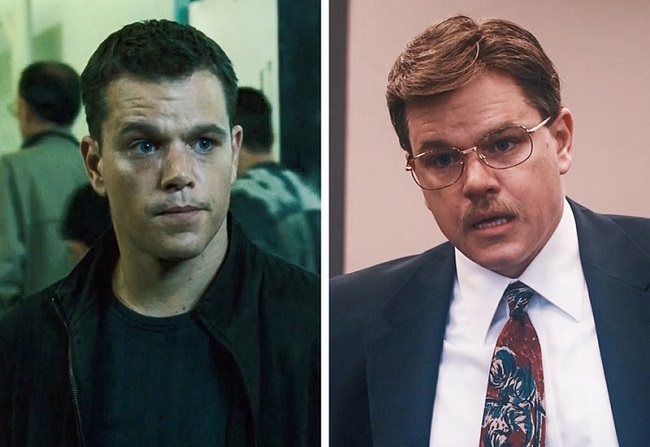 He is one of the most respected and dedicated actors in the industry. He plays every role to perfection. He played 'Mark Whitacre' in the 2009 movie 'The Informant', which was based on a book by the same name released in 2000. To fit the role, he had to gain 30 pounds! Since this was based on real events and people, he had to look the part exactly.
Christian Bale for 'Vice'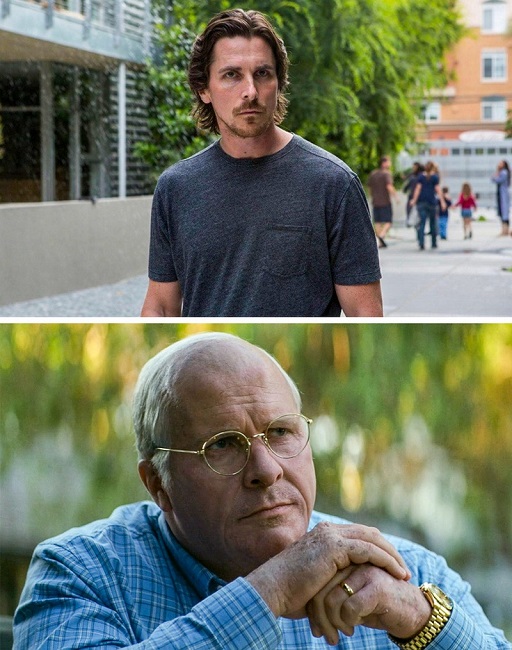 When we talk about unrecognizable, this is what we mean. Everyone knows how handsome Christian Bale is and how attractive his physique is. However, he had to gain 45 pounds for his role in the 2018 comedy-drama movie 'Vice'. He looks older, fatter and all in all, does not look like the man who played Batman! But the transformation is amazing!
Joaquin Phoenix for 'You Were Never Really Here'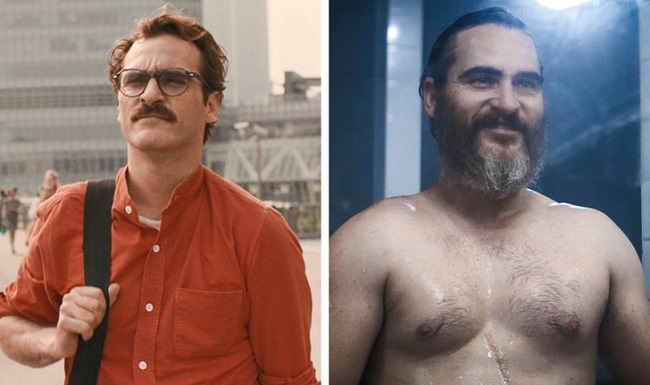 Joaquin Phoenix starred in this 2017 psychological thriller which was nominated for several awards and even won quite a few. He won the best actor at Cannes. For the role, he had to gain a lot of weight to look the part of a middle-aged man. He also had to grow a beard.
Jake Gyllenhaal for 'Nightcrawler' and 'Southpaw'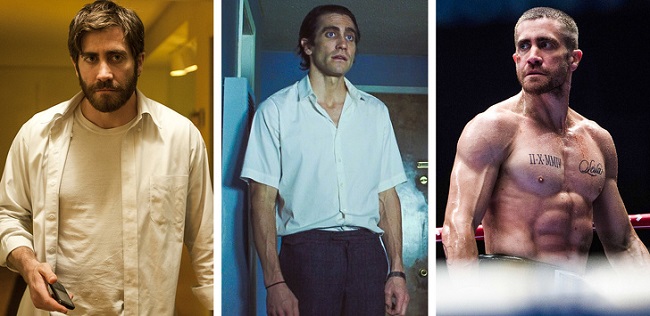 Jake Gyllenhaal is another immensely talented actor in the industry. He had to lose 22 pounds for his role as 'Louis Bloom', a petty thief, in the 2014 psychological thriller 'Nightcrawler'. Soon after, he had to gain weight and muscle and get shredded for his role in the 2015 drama movie 'Southpaw'. He played boxer Billy Hope and you can imagine how much he would have had to alter his body to look the part.
Charlize Theron for 'Tully'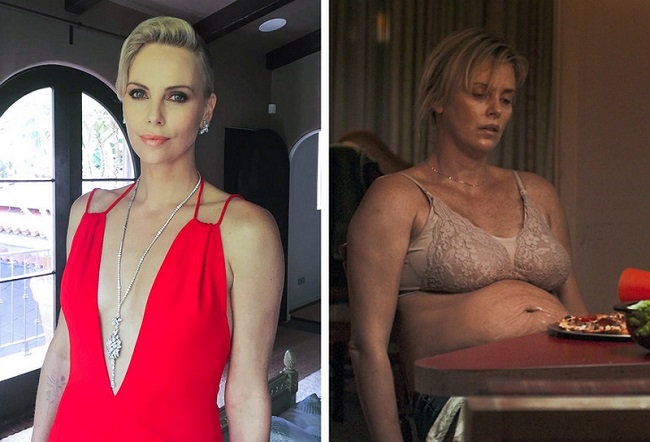 Academy Award-winning actress Charlize Theron is known for her gorgeous looks and beautiful physique. However, for her role in the 2018 drama film 'Tully', she had to gain over 50 pounds because she played the part of pregnant 'Marlo'. She received immense praise for her role and the transformation was amazing, as the picture proves.