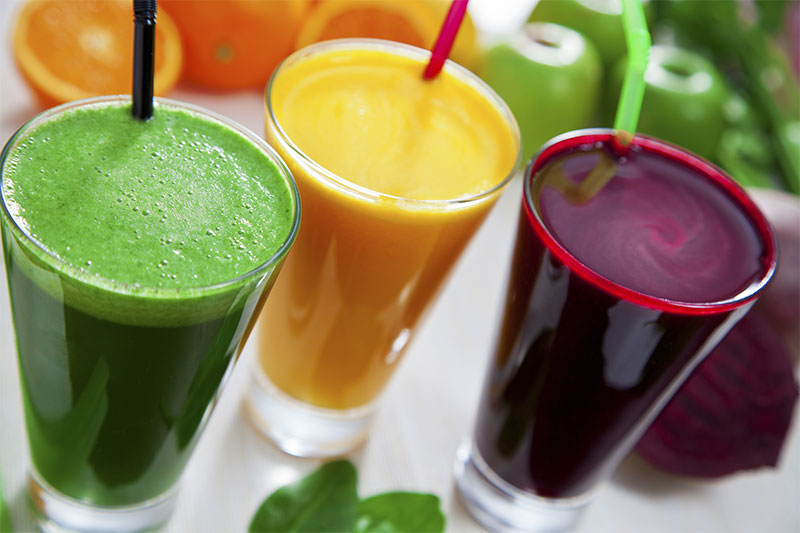 You are trying to cut back on your sugar intake and the one way to do it is to cut out soda. Even diet soda is not good for you because it has chemicals that can make you hungrier and lead you to weight gain. Even though the best replacement for soda is water, no one really wants that because there is a lack of flavor. You can always add flavors such as Crystal Light as it is a sugarless flavoring for water. However, many people don't even want to go through the bother of it and end up opting for fruit juices because surely these fruit juices would have more nutrients than soda, but did you know that there are some fruit juices that even have more sugar than soda?
There is a mind-blowing fact for you. There are plenty of fruit juices that are packed with sugar, and many of them have more sugar than soda. Therefore, the fruit juice you opted to drink may actually be a lot worse than the soda you no longer drink. Therefore, if you did not want to switch to water, then you were better off drinking the soda if you had chosen the fruit juices that are worse. Let's go over several fruit juices that are worse than soda.
Welch's Grape Juice
When you were a kid, you likely remember taking those boxes of Welch's grape juice to school and that is because your parents figured it was healthy considering the belief back then that juices contain more nutrients than sugar. Does Welch's grape juice have any nutrients? It has some but it has a lot more sugar, and you would be horrified to know that the sugar content of the juice is 15g and 56 calories per 100ml. If you compare it to a soft drink such as Mountain Dew, it is worse as Mountain Dew has 13.1g of sugar and 49 calories per 100 ml.
Simply Lemonade
If you want lemonade, you can have some natural versions that don't contain much sugar or only have natural sweeteners. However, Simply Lemonade is not the best option. It contains 12.4g of sugar and 45 calories per 100 ml. It has slightly less sugar and calories than Mountain Dew. However, it is worse than Fanta as Fanta has 11.8g of sugar.
Ocean Spray Cherry Juice
Ocean Spray has cranberry juice that is only 10 calories per cup and that is not problematic at all. However, it has more sugar than Pepsi. Ocran Spray cherry juice contains 11.8g of sugar and 46.4 calories per 100ml. Pepsi has 11.7g of sugar and 41.7 calories per 100ml. It may not look like a significant difference but it is when you add it up over time. If you drink it for years, that mounds to a lot of difference in sugar value.
Minute Maid Apple Juice
Minute Maid Apple Juice is higher in calories than Coca-Cola as the apple juice has 46.7 calories per 100ml. Coca-Cola has 42 calories per 100ml, even though the sugar content is pretty much even. However, you can say that this brand of apple juice is not the best option if you want fruit juice.
The one thing to remember is that if you are looking for fruit juice, you want to look at the sugar and calorie content. There are plenty of fruit juices that are not high in sugar and calories, and it is a matter of searching for them. Your local health food store likely has fruit juices that are more natural and lower in calories and sugar, and those are the ones to stick to as they are more nutrient-dense too.