Some people are constantly cold. Their hands, feet, or their whole body are always cold, regardless of the season or the weather outside.
The feeling of cold can be a sign of ailments and the consequence of several factors, such as an inadequate diet or a sedentary lifestyle. In the following, we will reveal eight diseases that cause the sensation of cold, as well as the factors that can influence the body temperature.
In general, if you do not stand the cold, this may indicate a metabolism problem. Also, the continuous feeling of cold can be caused by a low percentage of body fat, which influences body temperature.
The cold sensation can also be attributed to an infection such as colds or pneumonia, infections that cause a disturbance of body temperature. At the same time, in the case of infections, the cold sensation disappears with the treatment of the cause.
Cold sweats caused by decreased tension and cold sensation in isolated parts of the body can be unpleasant and uncomfortable. Discover the following causes, factors, and diseases that cause the sensation of cold.
Possible causes of the cold sensation
Hunger
Anorexia
Fatigue
Infections
Menopause
In women, the amount of estrogen has a significant impact on body temperature, especially after menopause or pregnancy.
Low body fat percentage
Problems with blood circulation
Here are eight diseases that cause the sensation of cold
Anemia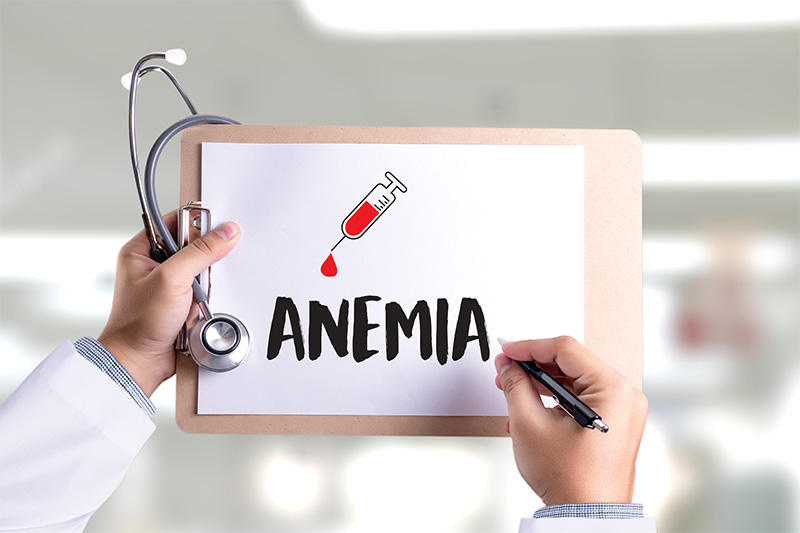 Anemia is a disease that is characterized by decreased hemoglobin in the blood. This is a protein that is used to transport oxygen into the blood. The lack of red blood cells (also called erythrocytes) leads to anemia, which, in turn, causes a sensation of cold, fatigue, pallor, irregular palpitations and difficulty breathing when performing physical exercises. Anemia is, therefore, one of the most severe diseases that cause the sensation of cold.