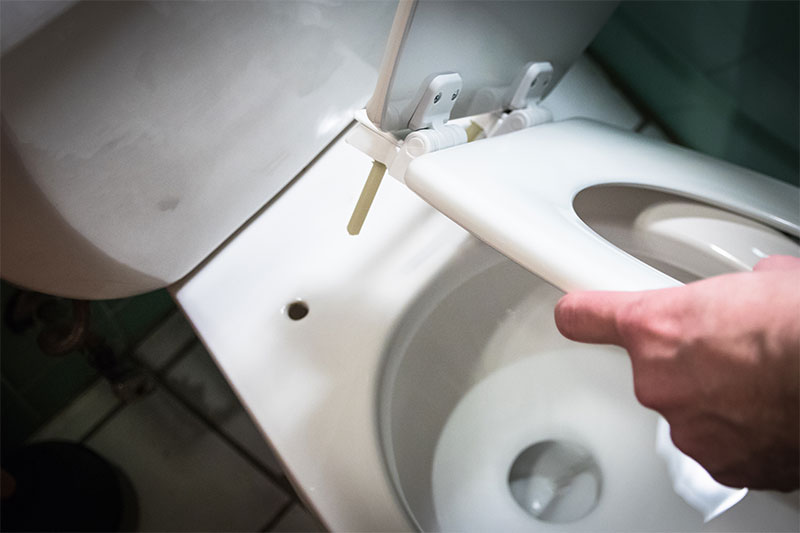 Once you hit 65, as you reach your senior years, you will need to be mindful of how you can begin getting health complications. These health complications can be anywhere from dementia to hip problems or both. That is why you want to be careful with what you do and the things that you have in your home. That is because when you age, your bodies do change over time. However, there are things that you can do to help lower the risk of anything going wrong with your health. You may begin limiting alcoholic drinks as well as unhealthy processed food. But there is one thing you need to get rid of in your bathroom once you are over 65 as that can be a hazard to you.
You Need To Be Aware Of The Type Of Toilet You Have
You may not consider that your toilet would be a hazard, but the thing is, once you reach a certain age, which is over 65, it can be a hazard if it is too low. The thing is that there are many seniors that have poor working leg muscles which can create balance problems. Therefore, it makes it hard to sit down and get up if they have a low toilet seat. Therefore, if the senior is weak, there is an increased chance of falls happening during the transition from sitting down to standing up.
And falling is not the only danger that these seniors can face. Since they may not be able to get up from the toilet, they can end up sitting there for a long time which means they could end up with pressure sores or skin breaking down. That is why if you are a senior, you will not be able to use a low toilet seat if you want to stay safe.
Seniors Should Use Elevated Toilet Seats
Experts say that seniors are recommended to use elevated toilet seats so it helps the transition from sitting on the toilet to standing up become easier. If you use an elevated toilet seat, it keeps the knees at the same height as the hips which reduces the strength needed to stand up or sit down.
The good news is you do not need to buy a new toilet if you make the switch from a low to a higher toilet seat. There are many products that you can get that can help raise the height of an existing toilet seat that is from three to five inches. All these seats do is attach to the toilet bowl while the existing toilet seat is in place. However, the toilet seat height is not the only consideration for seniors when it comes to safety.
There Are Other Ways To Make The Bathroom Safer For Seniors
One thing that seniors can do to make it safer for them to use the bathroom is to install grab bars by the toilet and the shower so they can grab onto them so there is much less risk of a fall. Also, adding mats to the shower floor is another thing they should do. In fact, anyone regardless of age should use mats in the shower so they don't slip and fall. It is also important to keep the bath and shower clean as the build-up of soap scum will make it slippery and unsafe for seniors.
Unfortunately, millions of seniors die from falls each year worldwide, and those falls likely could have been avoidable. Safeguarding the bathroom is one way to ensure the safety of seniors. These modifications for the bathroom may seem minor but they do make a significant difference in safety.