Nuts are indeed high in fat and calories, but that's not a bad thing. Studies continue to show that nuts have a high nutritional value and many health benefits. Adding nuts to your diet may even help support a healthy heart.
Why go nuts?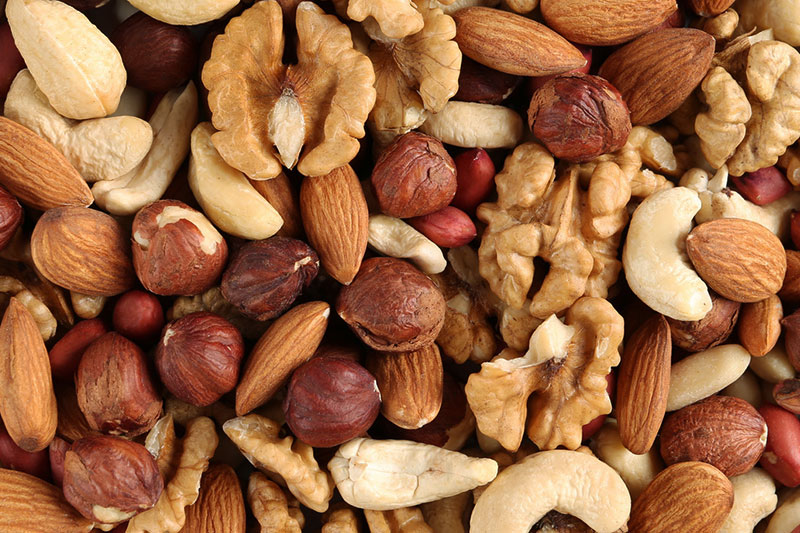 Studies have found that adding nuts to your diet has a positive impact on your health. Using information from the National Health and Nutrition Examination Survey (NHANES), researchers studied the connection between nut consumption and health in 13,292 adults who were at least 19 years old. They analyzed diet, other health habits, and markers of cardiovascular wellness, including blood pressure, waist circumference, height, weight, HDL "good" cholesterol, and fasting glucose to determine if there was a connection between nuts and improved health.
The researchers classified people eating 1/4 of an ounce of nuts per day, on average, as regular nut eaters. Volunteers also had their body mass index (BMI) calculated. The researchers defined volunteers with a (BMI) of 25 to 29.9 as being overweight. Anyone with a BMI greater than 30 were considered to be obese. Here's what else they found:
Approximately 19 percent of adults 19 to 50 years old, and 21 percent of adults 51 years and older regularly consumed nuts.
Nut consumers had a lower BMI, 27.7 on average, versus an average BMI of 28.1 for non-nut eaters.
Nut consumers had significantly smaller waist circumference measures, 37.6 inches on average, versus a 40-inch waist circumference for those who didn't eat nuts.
Tree nut consumers weighed less—an average of 174 pounds—compared with non-consumers, who weighed 178 pounds.
Nut consumers were significantly less likely to have high blood pressure, abdominal obesity, high fasting glucose levels, and low HDL-cholesterol levels.