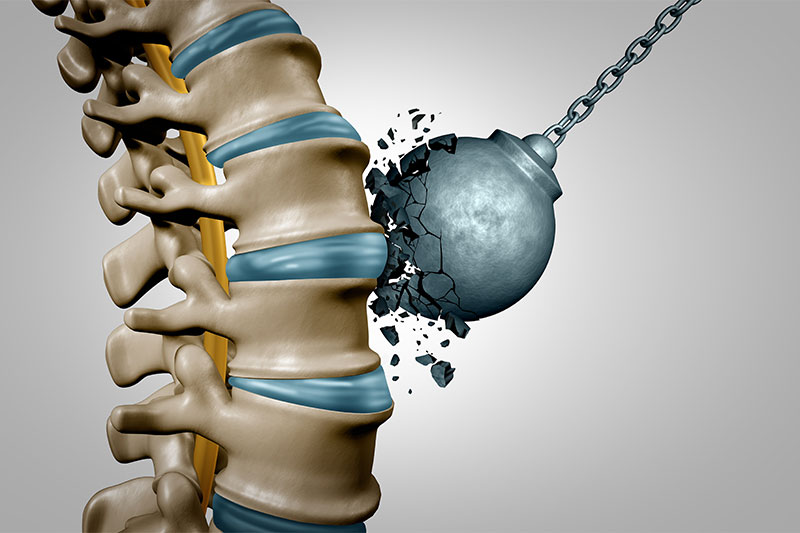 When you get older, your health begins to decline because that is what aging does. You can do your best to stay healthy by staying active and eating nutritious foods. However, there is only so much you can do. Your bones will become more brittle and weak as you age, even if you have taken in a lot of calcium and vitamin D while you were younger. How do you know how strong your bones are since you know this fact? Fortunately, there is a method to utilize to show you how strong your bones are. That is though getting a painless scan known as dual-energy X-ray absorptiometry or the DEXA scan.
What Is The DEX Scan?
The DEXA scan is an X-ray also known as the bone density scan which can measure the strength of your bones and the bone mineral density. Bone density is the measurement of the bone minerals inside of the bones as that determines how they can bear weight and their strength. The thing to know about this test is that it cannot predict how likely the bones will be to fracture as it can only show the risk of it. It is also not the same as the bone scan as that is a test that has to do with nuclear medicine. The fact of the matter is when you are aging, you have to realize that you need to go through various tests, and getting a bone density scan or a DEXA scan is something that men and women should take of at a certain point in their lives. Now, let's go over when the best time for men and women should book a DEXA scan with their doctors. If the doctor is thorough, they will also suggest that they should book a DEXA scan as well.
At What Age Should You Book A DEXA Scan?
The recommendation is for women over 65 and for men over 70, they should book a DEXA scan. The reason that there is a difference of recommendation for men and women when it comes to age is that women are a lot more likely to develop osteoporosis than men are. In fact, one in five women over the age of 50 have the condition mostly in their spine or upper leg. You will only be recommended to have a DEXA scan when you are younger if there are particular risks.
You should have a DEXA scan at a younger age if you are underweight, have had a history of having bone fractures in your adulthood, using corticosteroids for over three months, or went through menopause at 45 or younger. If you also have a strong family history of bone fragility, the recommendation is to have the DEXA scan at a younger age. Getting a DEXA scan is not challenging and it is painless.
What Is The Experience Of Having A DEXA Scan?
The procedure is simple as it only takes about ten to 15 minutes to complete but you need to stop taking calcium and vitamin D supplements for 24 hours. Otherwise, they will show up on the exam which will provide inaccurate results. You can also wear anything you would like as long as there is no metal in it. You end up lying on the table to have the scan completed and the X-ray is usually over the low back and hip areas. The reason for that is that those are the bones that bear the brunt of the weight. However, the DEXA scan cannot tell you if you have arthritis or other conditions, which include fractures. It only shows the bone minerals. However, just know this is something you need to do as you age so your bones are cared for.