Many people worldwide suffer from back pain for various reasons such as disc problems or arthritis, and many other causes. In fact, 65 million Americans suffer from it, and another 16 million states that they are dealing with it occasionally but it gets worse progressively. It is a problem that is common and expensive as millions of dollars are spent on back and neck treatments for pain. That is why chiropractors and chiropodists are extremely busy treating patients who have back, neck, and foot pain. Foot pain will also cause back pain.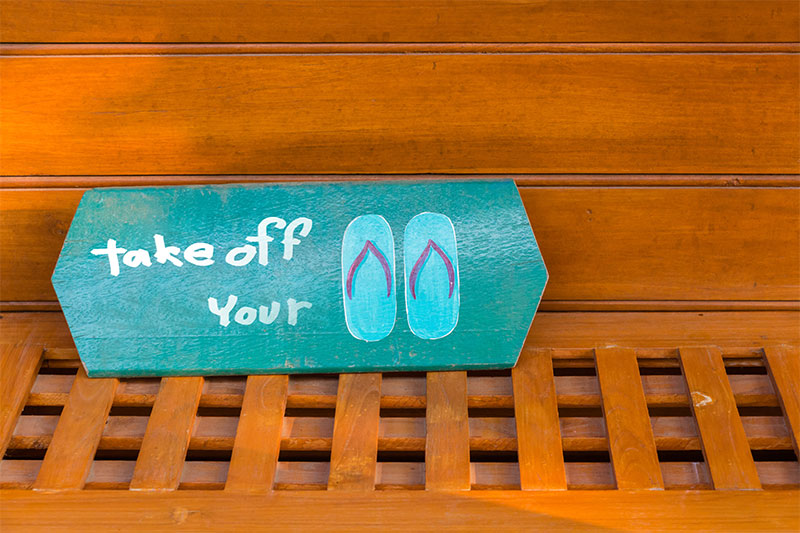 Fortunately, there are methods to help mitigate your back pain and can help keep your costs lower when it comes to chiropractic care. And the way to start with that is by wearing shoes that are going to support your back such as high-quality sneakers or running shoes. And there are three types of shoes that you must never wear if you struggle with back pain. The shoes to never wear if you struggle with back pain are flats, high heels, and flip flops.
Why Are Flats Bad For Your Back?
You may think that a pair of flats are harmless, but if you struggle with back pain, they are quite harmful to your back. That is because flats do not provide you with the arch support that you need which will only cause more strain on your feet and that makes you vulnerable to having back pain. That is because if you keep wearing flats that do not provide the support you need for your heels and feet, the pressure of it will build up over time. Therefore, your lower back and hips are stressed which will result in more back pain.
There is not any padding in the flats which will cause your tendons and ligaments to stretch too much. That is the reason you will experience a lot of pain. Therefore, you may want to give your flats away to those who don't have back pain. But those who don't have back pain will also want to be careful about how often to wear them. That is because the lack of arch supports in flats will cause pressure and pain to build up over time. High heels are also not recommended if you have back pain.
Stay Away From High Heels
It is not a shock that high heels cause back pain because the heels, no matter how high they are, will cause your center of gravity to push forward. That will cause plenty of arching on your back when you stand which can cause damage to your spine. Therefore, the muscles and hamstrings that connect your pelvis to your back will be stressed and pressured and that can cause disc problems. By the way, high heels are not only a problem that women will have for their backs. Men can be affected who wear cowboy boots so it is the same idea. If you have back problems already, you may not want to wear high heels even on special occasions. There are stylish shoes that you can wear that will not harm your back. And you also want to stay away from flip flops.
Flip Flops Are No Good Either
Like flats, flip flops do not offer any support for your back as they provide no arch support either. You need to scrunch up your toes when you wear these shoes as that overcompensates in your hips and back which can also tire you out. And not to mention, they can cause ankle injuries. Flip flops have similar effects on your back as flats do.
Therefore, you do want to avoid wearing these shoes if you have back problems, and if you don't, you can wear them sparingly and do not make it a regular habit!