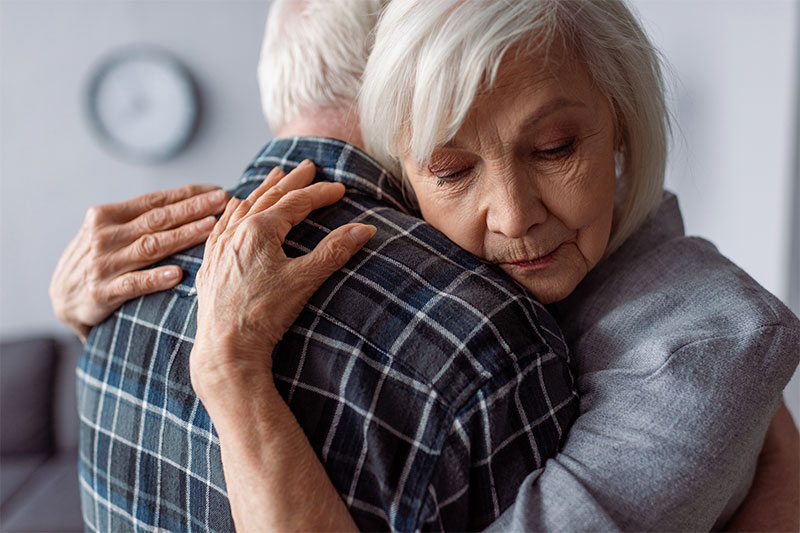 Yes, just the thought of suffering from dementia is scary, but dementia is not one thing but many — it's basically an umbrella term for mental decline, and we'll all suffer from it, eventually.
So, is there a way to prevent or treat dementia? Since there are many causes for mental health problems and brain deterioration, the best course of preventing dementia is living a healthy lifestyle, eating right and staying clear from bad habits. Having said that, having this in your blood might be a sign that you're at risk.
Can A Single Compound Increase the Risk of Dementia?
A recent study showed that people with high estrogen levels are at greater risk of suffering from Alzheimer's, one of the most common conditions related to dementia. Estrogen, of course, is a female hormone and our bodies produce it normally. Even men have small amounts of the hormone.
This might explain why two-thirds of people with diagnosed Alzheimer's are women, but we still don't know how the hormone can trigger cognitive deterioration and memory loss. What would make something as natural as estrogen cause of mental issues? Here's a theory.
Hormone Treatments, Are They Risky?
Why do people at a later stage in life are more prone to dementia, specifically women? It seems that hormone treatments common in women during menopause might not be all that healthy after all. All these extra hormones can cause some signs of dementia.
Although more research is needed, regular hormone levels are safe, but administering hormones artificially, whether it's to encourage fertility or to counter the side effects of menopause, can be behind many cases of dementia, particularly Alzheimer's. Our bodies are susceptible to hormone imbalance, after all!
How to Know if You Have Adequate Levels of Estrogen?
The good news is that a simple blood test called a hormone panel can tell you if you have too much or too few hormones, including estrogen. And since the test is unintrusive, relatively inexpensive and readily available, there's no harm in taking the test at least once a year to make sure you're okay at a hormonal level.
Keep in mind that people suffering from thyroid disease and other conditions like diabetes radically affect your hormone production, causing imbalance. And although hormone treatments are considered safe, you might want to double-check with your doctor to avoid risking being a victim of dementia.
Hormones Are Not The Enemy Here
Yes, there seems to be a connection between high levels of female hormones and mental health threats, including memory loss or Alzheimer's. Still, there are other things to consider. Bad habits such as eating a poor diet, a sedentary lifestyle and even genetic family history can be behind mental illness and dementia.
The bad news? There are few things you can do to prevent dementia and mental problems. The good news? You just have to worry about living a prosperous, healthy life, and things will probably be okay. When in doubt, talk to your doctor!