It is important to drink 6 to 10 glasses of water a day as being properly hydrated is important for your overall health. As long as you drink enough water, your circulation will be good and you will be able to remove toxins from your body on a regular basis. Additionally, it will keep you regular as it will reduce constipation.

However, it can be hard to drink that water, and even though you still need to drink water – you can get enough hydration from certain foods. Let's go over 10 of the most hydrating foods that contain 90 percent or more water.
#10 – Watermelon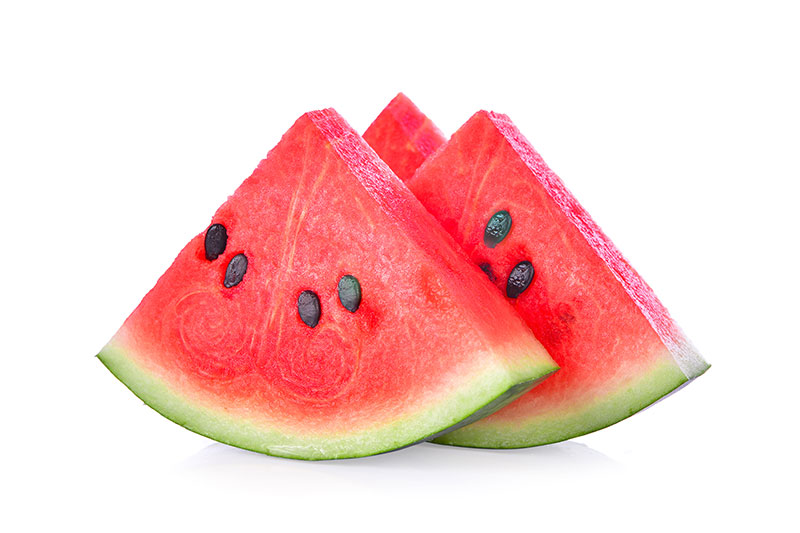 This fruit lives up to its name as it is over 90 percent water and this is why it is a popular summer snack. It is highly hydrating and quite delicious. It has Vitamin A, some B Vitamins, C, as well as copper, zinc, and potassium. It is a sweet fruit but a cup of cut-up watermelon is just only a little over 45 calories. Therefore, it is not so high in sugar as people believe.
Watermelon's water content: 92%