No one wants to waste money on spoiled food, so it's good to learn how to spot produce that's gone bad. Most importantly, it's useful to know if the food you have at home is still good to eat.
Food poisoning is rarely fatal (it can be, though,) but it will surely bring you a stomachache or worse. You must use your senses to determine if something is still OK to eat because produce can be misleading. Here are 12 secret signs your produce has gone bad.
It's just not the right texture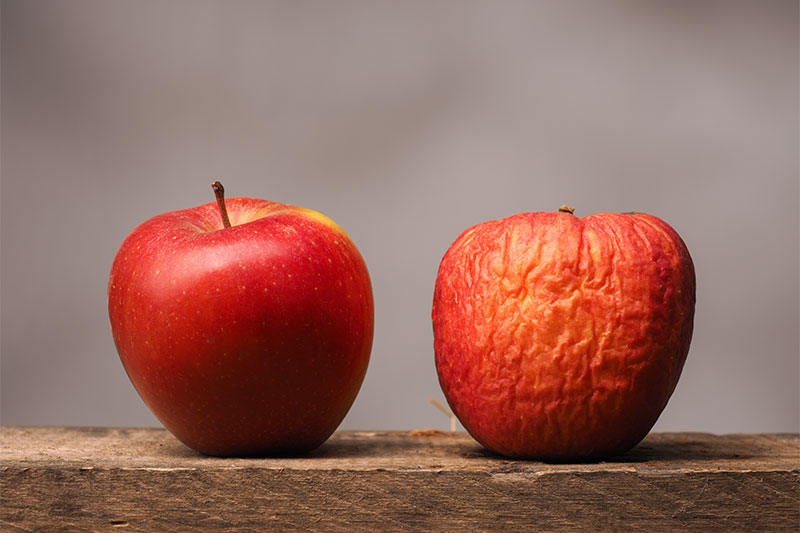 Whether its fruit or veggies, most produce has a unique feel to it, and if you buy certain produce regularly, you know how it should feel to the touch.
Too firm might mean your produce is not ripe enough, too mushy, and watch out; it might be already past its prime. Squeeze that fruit and see if it's OK to eat. It's that easy.
Mushrooms smell fishy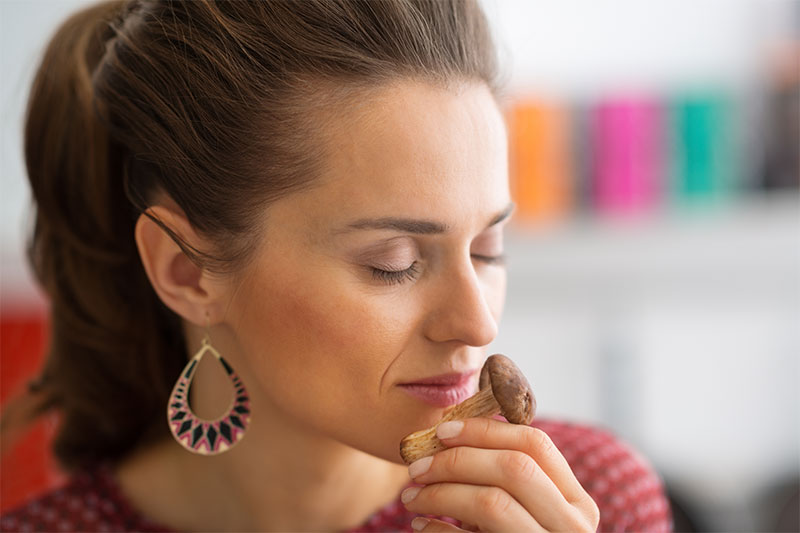 Mushrooms are delicate produce; they can go bad in a matter of days after you buy them. That's a real shame because they're authentic superfoods; they're packed with lots of vitamins and minerals — and they're tasty too.
Interestingly, mushrooms have a telltale when they've gone wrong; they start smelling fishy, literally like fish. If they stop smelling earthy and are reminiscent of salmon or tuna, then they're not safe to eat anymore.
Leaves are yellowing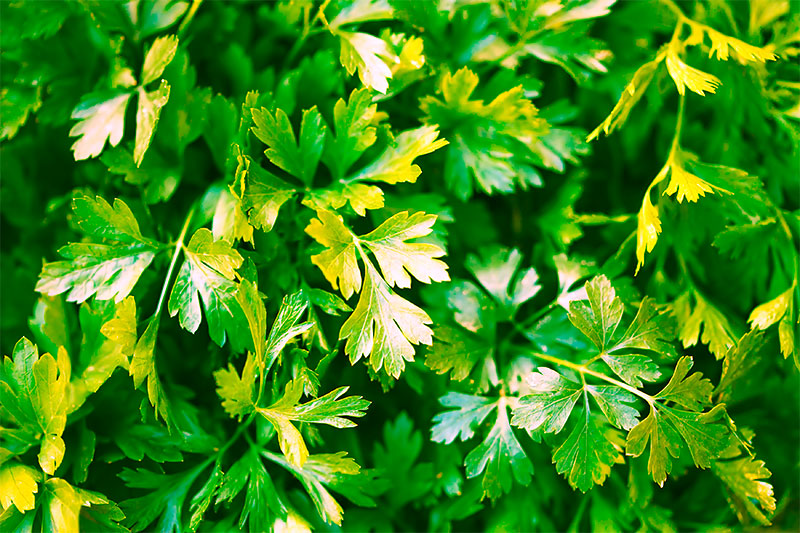 Herbs like cilantro, parsley, or basil are very perishable and wither quite fast. As herbs die down, they lose their aromatic properties, making them useless in the kitchen.
The key here is keeping your herbs in water and not in the fridge but toss them once the first leaves start to yellow.
The color isn't right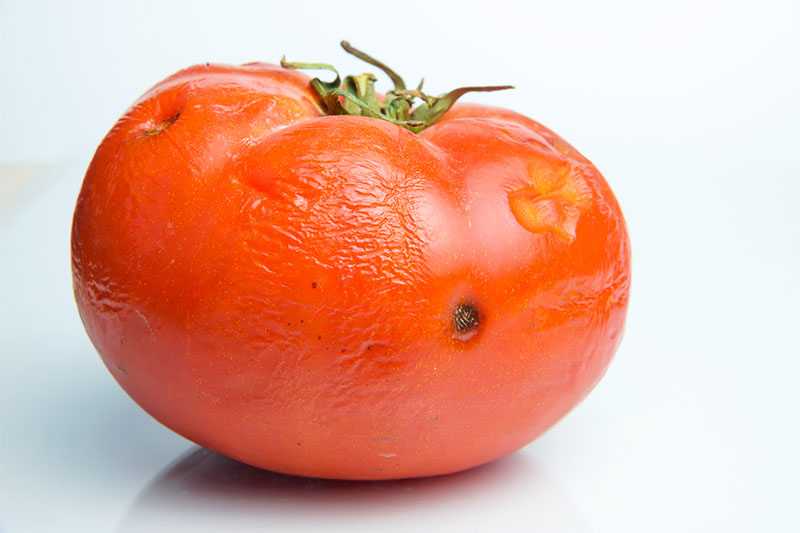 If tomatoes are too pale, squashes are whitish, or cucumbers have lost their vibrancy; or you detect anything wrong with your produce's color. They're probably not fresh anymore and might already be going bad.
Fruits and veggies speak through their color, and they can't lie. If the color ain't right, ditch it.
Too large or too small fruit and veggies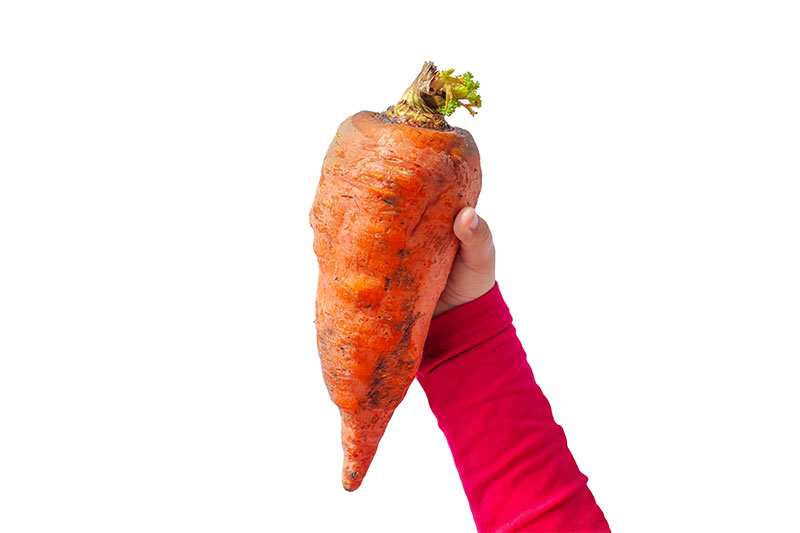 When grocery shopping, stay away from fruit and vegetables that are not the right size. Small produce looks cute, and over-sized items look attractive, but produce that's not the right size is underdeveloped and weak or somewhat unhealthy.
It's hard to know if these produce has gone bad because it will never have the normal color or the texture of a regular piece; they might not ripen appropriately at all.
Food has a slimy film
This one is obvious, but you'd be surprised to see how many people dismiss a slimy film in fruit, veggies, and even meat. If it's slimy, there's some sort of bacterial or fungal contamination, which's not good for you. It won't go away by washing the produce, just throw it out, get rid of it, adios, bye-bye.
Eggs float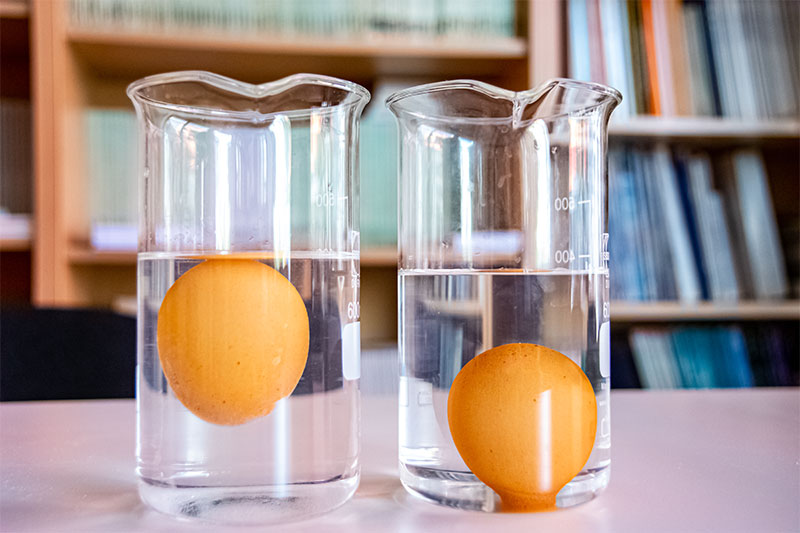 If you want to know if eggs are still OK to eat, do the water test. Fill a glass with water and drop the suspicious egg inside. If the egg floats, it's not good anymore. As eggs go bad, they get filled with gas, and that gas makes them float.
Rotten eggs might look perfectly healthy, but if they float, chances are they're smelly already.
You can see the mold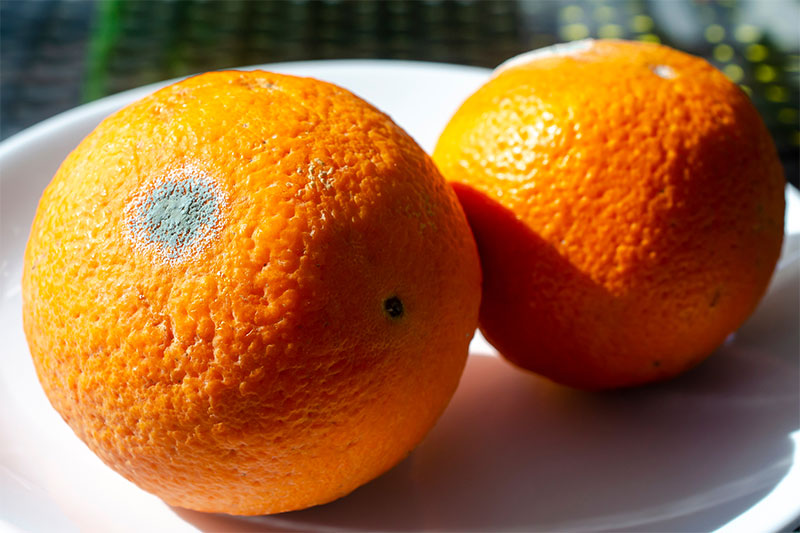 If you see black, blue, green, or white spots in your produce, it's time to get rid of it. Nothing comes out of eating moldy food, which is why mostly no one does it. What does happen often is people chopping off the moldy bits and eating the food anyway — bad idea. If you see mold spots, all the food is infected, even the parts without visible mold spots.
Too much frost in the frozen food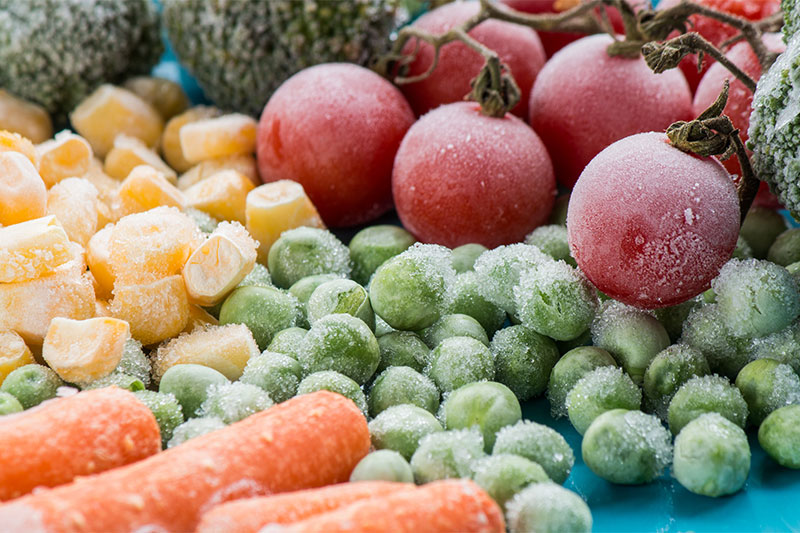 Freezing food is a great idea. It's the safest way of storing leftovers or fresh produce for some other time. How to know if your frozen food has gone bad? For starters, if it has been defrosted because of a blackout or any other reason, it isn't safe anymore.
Throw away any other frozen food covered in too much frost. Frost means the food has been exposed to too much moisture and will have lost most of its flavor. It can be moldy too.
There's some funk coming from your food
If it doesn't smell good, it's not right for you. This is not only all our mother's advice; it's a serious deal. Bacteria make food smell bad and the funkier, the more dangerous.
There are some exceptions, though, hard-boiled eggs, Brussels sprouts, and many types of cheese smell kinda rotten, but they're probably OK to eat if you're into them.
Melons aren't hollow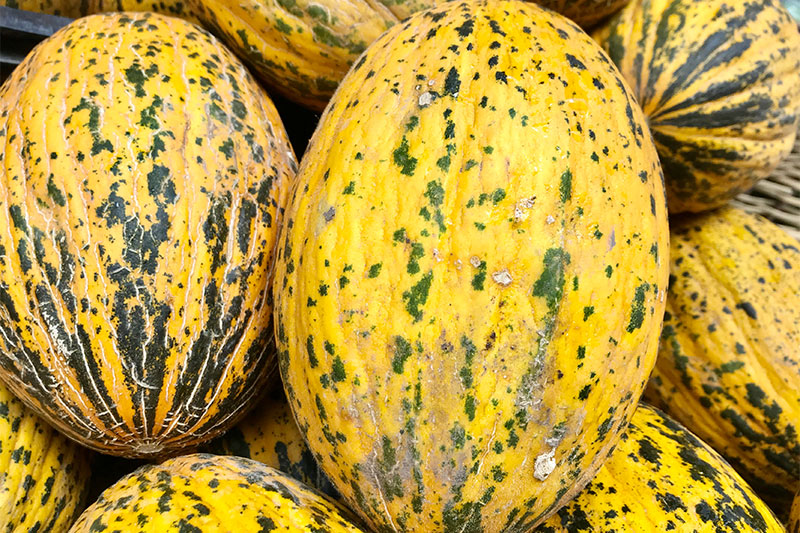 This is a pretty neat trick. You can use your sense of hearing to figure out if some fruits are still safe to consume. Melons, for example, should sound hollow when you tap them with your knuckle. If they don't, it means the interior is too watery and probably overripe or rotten.
Leftover food unattended
This one is the most important food safety advice. Don't leave leftover food outside overnight. Bacteria can multiply every half an hour, so any leftover food is hazardous in the morning — even if it looks and smells all right. If you leave food unattended, throw it away.
When in doubt, don't risk it
No one enjoys throwing food away, but sometimes there's no choice. It's either you or your food. If your produce has gone bad, there's no going back, and identifying the signs before it's too late is a lifesaver.
Monitor those groceries and make sure you get rid of anything past it's prime; one rotten apple can spoil the whole basket.