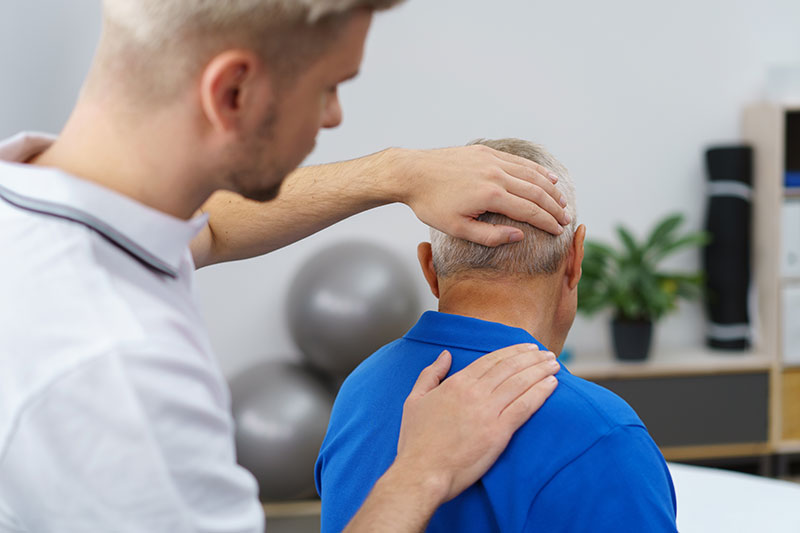 Neck pain can come from a variety of sources. You may end up with neck pain if you slept in a poor position, or if you were sitting for long periods in poor posture. You can also end up with neck pain if you exerted yourself and strained a muscle by either working out too much or by carrying something heavy. If you tripped and fell it can also happen, as well as getting into other accidents like a car accident. It is very easy to strain your neck and back muscles for that reason. The pain will last a few days then it will subside. You may need some help from a chiropractor if you have strained yourself severely. However, what if you have neck pain but none of those things happened? What if you are having neck pain and you have no idea what is causing the pain to happen and the pain has also been around for over a month? Then it will be a sign of something more serious.
What Can Neck Pain Of Unknown Causes Mean?
That is where it can get concerning. If you have neck pain that has been not letting up and you have had it for six weeks, it can be a sign of an autoimmune disease, some sort of infection, a spinal cord injury or some kind of structural issue, or even cancer. However, neck pain alone would not be a sign of any of those things. You would have to have other red flag symptoms that go along with it. Let's go over the red flags:
Unexplained weight loss with severe neck pain can be a sign of cancer
Tapping on the spine lightly along with terrible neck pain is agonizing which can be a sign of structural problems
Severe headaches that go along with the neck pain can be a sign of several problems, one having to do with your back
Dealing with extreme stiffness in the morning, rash, problems with digestion, and irritated eyes can be a sign of an autoimmune disease
Feelings of malaise along with neck pain can be a cause for concern as it could be a sign of infection or cancer
Severe back pain with poor posture can be a sign of degenerative disk disease
If you find that any of those resonate, then you cannot leave it and you must see your doctor right away. If you have an infection, a source of antibiotics can be the solution for it and if the neck pain subsides after that, then that was the answer to the prolonged neck pain. You will also go through tests including X-rays and CT scans, and MRIs if you are able to handle them. However, there is one condition that you may have that is not a red flag – and that is arthritis, as long as it is not autoimmune.
Arthritis That Is Not Autoimmune Is Not Worrisome When It Comes To Neck Pain
You may think that prolonged neck pain can be a sign of arthritis but arthritis is not considered a red flag because it is a condition that you are likely going to encounter over time, especially over 40 years of age. However, if you are not having arthritic pain and you are having other pain that is agonizing, that is different. The last thing you want to do as well is self-diagnose if you are experiencing severe pain. If you are trying to white-knuckle your neck pain among other red flags you are experiencing, you are not doing yourself any favors because you likely have something serious happening. Do yourself a favor and see your doctor right away!