Sometimes you get a rash out of nowhere and oftentimes it ends up disappearing. It can be a result of wearing clothing that is irritating to you, or it can be the result of heated up. However, there are times when a mysterious rash is not something to be ignored. Even if it were to pop up right away.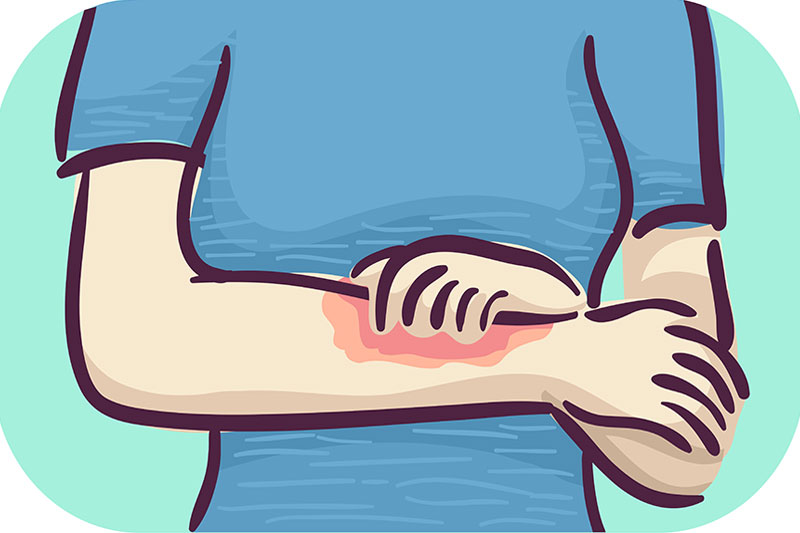 What could it possibly mean if you end up with a mystery rash that may possibly serious? There are 9 possible reasons and let's go over those now.
The content is not intended to be a substitute for professional medical advice, diagnosis, or treatment. Always seek the advice of your physician or other qualified health provider with any questions you may have regarding a medical condition.
If Your Rash Is Accompanied With A Fever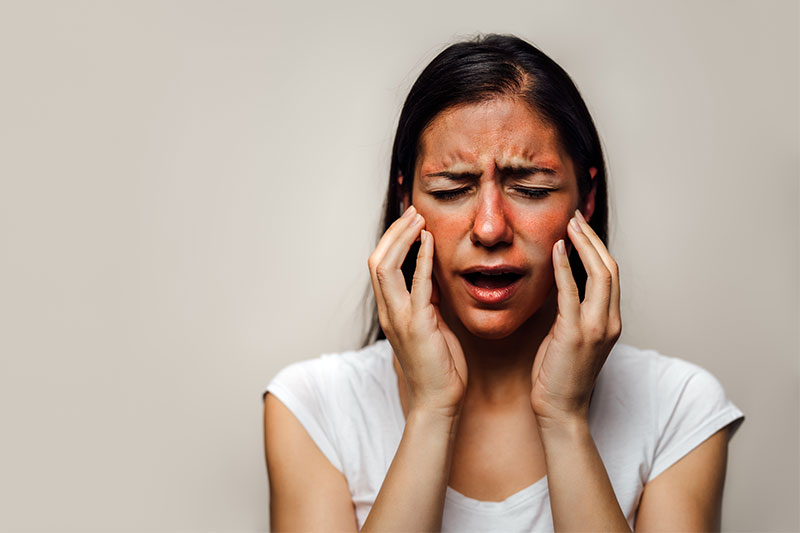 It is not normal to have a fever with a rash. If you are presenting a fever, and you have a rash, it could be a sign of some type of infection. It could also signify an allergic reaction to something. Either way, you need to see a doctor if you have that symptom since your body is fighting something serious that is shown by the rash.
You Are In Pain And You Have A Rash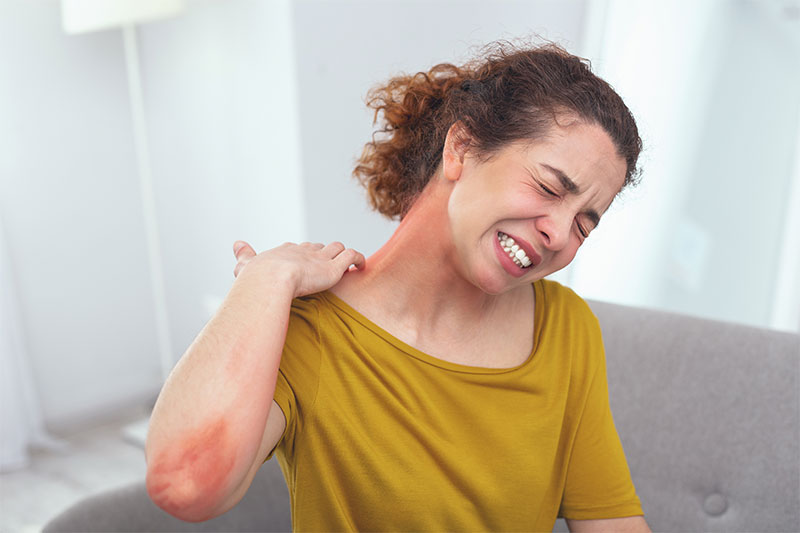 An ordinary rash on its own is not likely an issue but if it is accompanied by pain, then once again it can be a sign of an infection or an allergic reaction. Even if you don't have a fever, you need to see a doctor if you have pain in addition to an ordinary rash.
Your Rash Appears Suddenly Like Bruise-Like Lesions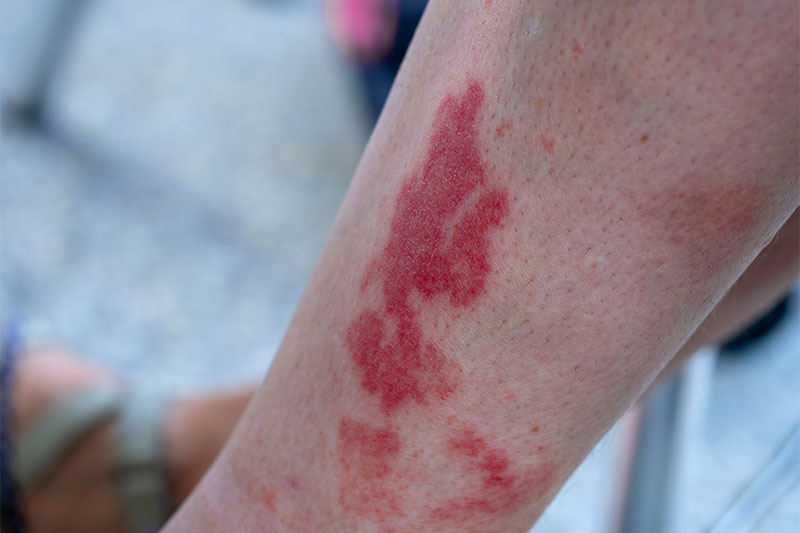 If this rash begins to spread and has the appearance of bruise-like lesions, then you could potentially have a condition such as vasculitis. And in that case, you must see your doctor. That is a sign that your blood is not clotting properly which can lead to internal (and external) hemorrhaging.
Wide-Spread Rash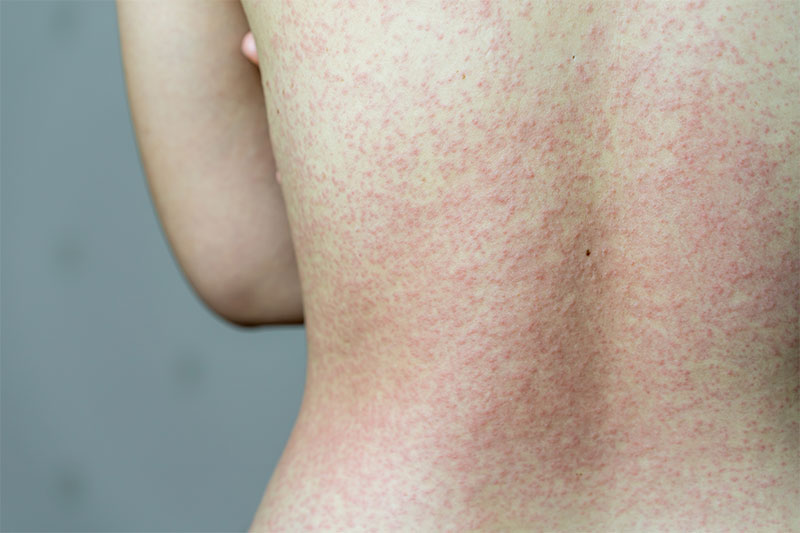 It was already said that an ordinary rash is nothing to worry about. However, if the rash becomes wide-spread, where it is all over a limb, a part of your body, or all over your body – it can be a sign of a serious allergic reaction. For instance, if you started taking some new medication and this symptom resulted from it, then that could be the cause and you'll likely have to stop taking it. See your doctor right away.
Rashes That Blister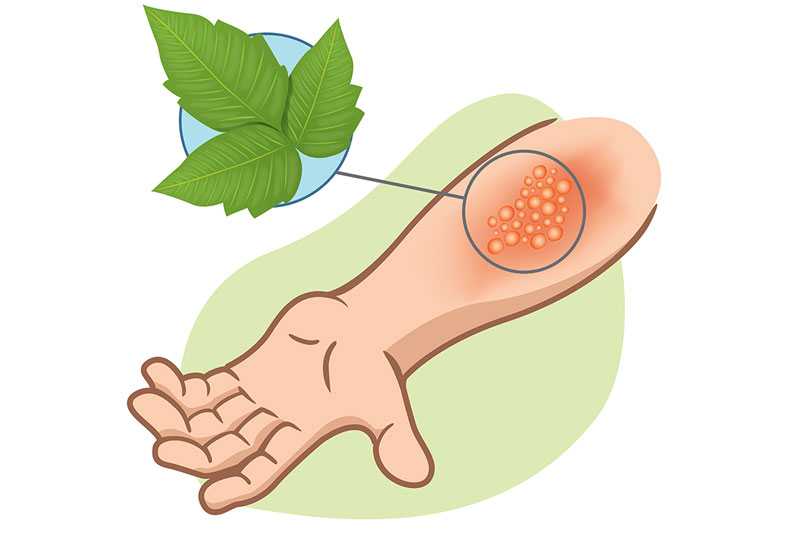 If you were in contact with poison ivy, and you develop a rash that blisters, then this type of rash is not mysterious. However, if you were not, you need to see the doctor right away. It could be shingles, dyshidrotic eczema, or even scabies. It cannot be ignored either way.
A Circular-Shaped Rash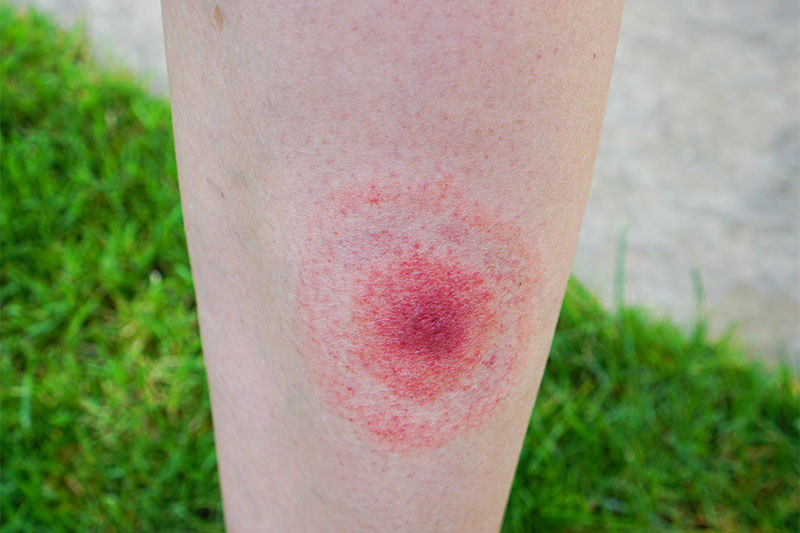 If your rash appears to be circular-shaped, then it could be Lyme Disease. Especially if you live in an area where there are ticks and high cases of it. You want to get Lyme Disease treated immediately or else if it progresses, it can become serious and affect your muscular and skeletal system.
Purple Spots On Your Hands And Feet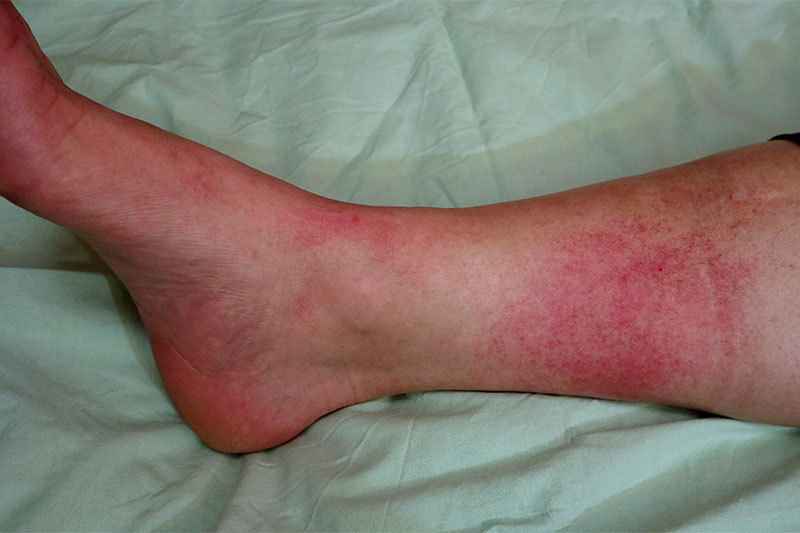 Never ignore purple spots that appear out of nowhere on your hands and feet. That can be a sign of a bacterial infection of your heart and the sooner you see your doctor about it, the sooner you can go on antibiotics. And that means you can get away from it unscathed.
Your Rash Changes Color And Worsens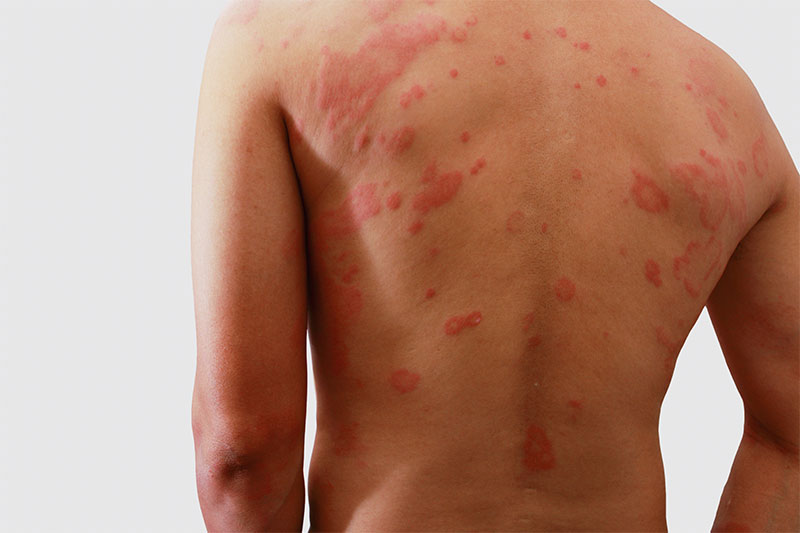 If you have a rash that appears normal and benign and it changes color and appears infected, then you cannot ignore it. Especially if it is oozing out pus, and you are in pain from it, and it feels warm to the touch. You could have a secondary infection developing which can be serious if the pathogens that are not protected by your skin barrier end up in your bloodstream.
Dark And Hardened Rashes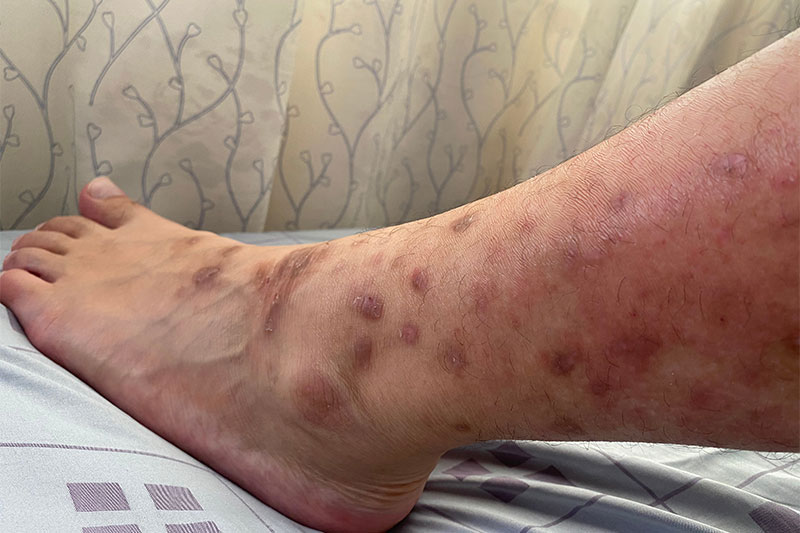 If your rashes become dark and the skin that is affected is hardened, that is a sign of uncontrolled diabetes. This means that your blood sugar that has not been controlled is causing these serious changes to your skin.
Therefore, if you have an ordinary rash, you don't need to run to the doctor right away. However, if it does not go away or if it starts appearing odd, then you need to get it checked out. It can result from an underlying serious issue.