Upper abdominal pain can be no big deal—or it can merit a trip to the ER. Here's how experts say you can tell the difference.
If it's accompanied by sweating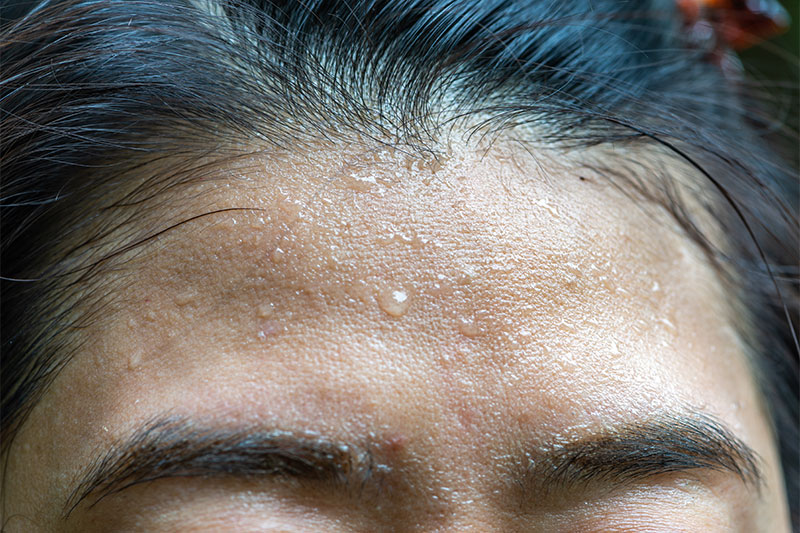 You should not be breaking out in a sweat due to pain. "Pain associated with sweating is always an indication of something bad," says Cwanza A. Pinckney, MD, an emergency physician in Pearland, TX. "Sweating is a clinical indicator that the body is under stress and that the bodies flight or fight system is activated and the body is in distress.
This is an ER physician's red flag for danger, even if symptoms seem vague or mild. Sweating and abdominal pain warrant further evaluation by an emergency provider," she says.