Many of us imagined finding a hidden treasure. However, let's admit, the likelihood of finding one is very rare. But we didn't say impossible, did we? Here are Six Fantastic Hidden Treasures That Have Been Found.
VIKING TREASURE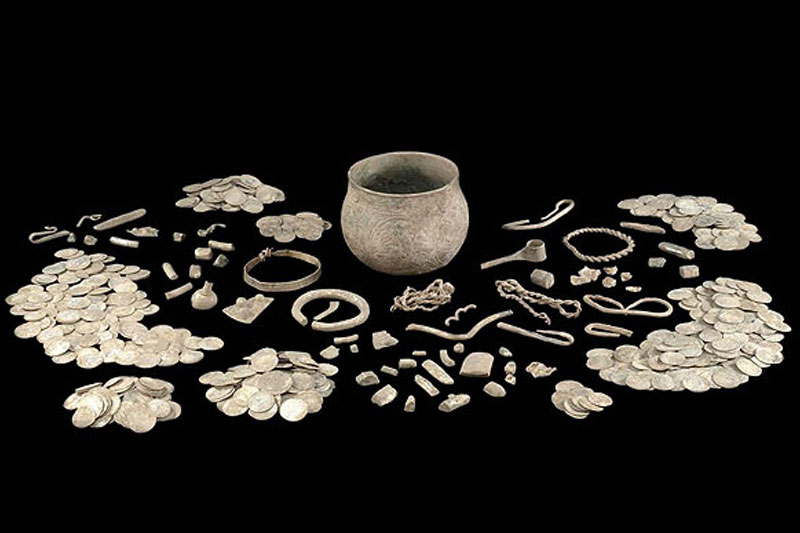 Back in 2007, David Whelan and his son Andrew were using their metal detectors in an empty field near the town of Harrogate in North Yorkshire, England, when they stumbled upon a hoard of Viking coins, scraps of silver and broken pieces of jewelry, from the 10th-century.
The 617 silver coins were packed tightly inside a Frankish cup made of silver, and they spilled out onto the ground at the same time that a lead chest was being dug up. The coins came from different places like: Russia, North Africa, and Ireland, so it is believed that they were booty from both raiding and trading.
At this time in Britain's history, the country was divided into an Anglo-Saxon kingdom in the south and a Viking kingdom in the area of Northumbria, so this horde probably belonged to a wealthy Viking leader.