The inability to identify the smell of lemons, lilac, leather, and seven other odors predicts which patients with minimal to mild cognitive impairment (MMCI) will develop Alzheimer's Disease, according to a study presented at the American College of Neuropsychopharmacology (ACNP) annual meeting.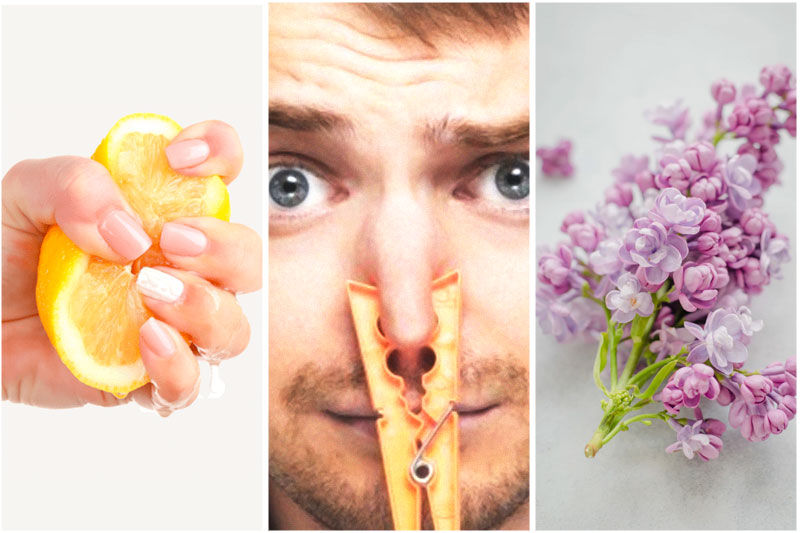 The other seven odors found to be among the best predictors for Alzheimer's Disease were strawberry, smoke, soap, menthol, clove, pineapple, and natural gas.
For patients with mild cognitive impairment, the odor identification test was found to be a strong predictor of Alzheimer's Disease during follow-up, and compared favorably with reduction in brain volumes on MRI scan and memory test performance as potential predictors, researchers reported.
"Early diagnosis of Alzheimer's Disease is critical for patients and their families to receive the most beneficial treatment and medications," said lead researcher D.P. Devanand, MD, Professor of Clinical Psychiatry and Neurology at Columbia University and Co-Director of the Memory Disorders Center at the New York State Psychiatric Institute.
Smell identification test results from Alzheimer's disease patients, MMCI patients, and healthy elderly subjects were analyzed to select an optimal subset of fragrances that distinguished Alzheimer's and MMCI patients who developed the disease from healthy subjects and MMCI patients who did not develop Alzheimer's.
Results of the 10-smell test, which can be administered in five to eight minutes, were analyzed in Dr. Devanand's study, which evaluated 150 patients with MMCI every six months and 63 healthy elderly subjects annually, with an average follow-up duration of five years.
"Narrowing the list of odors can potentially expedite screening and help with early diagnosis," said Devanand, who added that pathological studies of brains of patients with Alzheimer's disease show that the nerve pathways involved in perceiving and recognizing odors are affected at a very early stage.
The research, funded by the National Institute on Aging, also focuses on brain imaging tests and performance on memory and other cognitive tests and is expected to help physicians determine the most effective combination of tests to diagnose Alzheimer's disease.
An estimated 4.5 million Americans have Alzheimer's Disease, a progressive brain disorder that gradually destroys a person's memory. The number of Americans with the disease has more than doubled since 1980.