A surfer once sued another surfer for "stealing his wave." The case was thrown out because the court was unable to put a price on "pain and suffering" endured by the surfer watching someone else ride "his" wave.
In a country that has one of the most litigious populations around, it shouldn't surprise anyone that lawsuits have taken to the waves. Or rather, been taken to the waves by the people who ride them.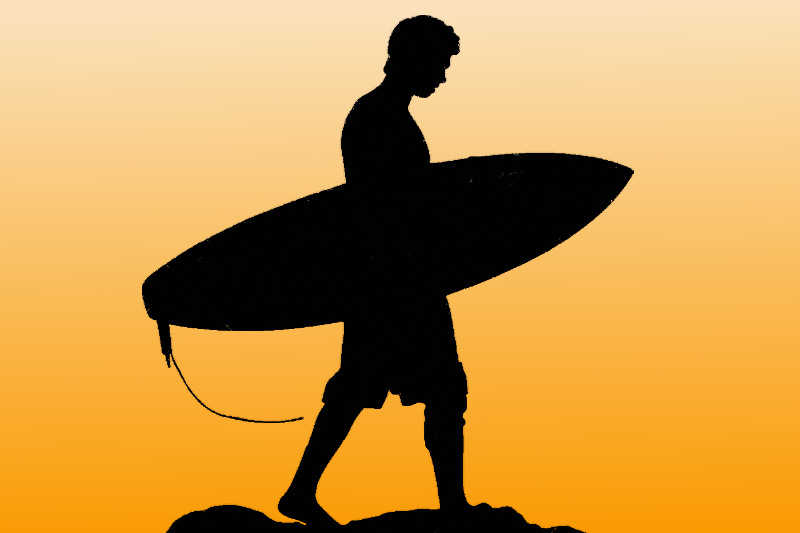 In 2002, an organization of recreational surfers threatened to sue the city of Honolulu, Hawaii for violating its own policies governing use of the six highly popular beaches on the North Shore of the island.
Of an estimated 110,000 surfers in Hawaii at that time, some 10,000 were accustomed to using the beaches for recreation. But the big waves that rolled in there also attracted major surfing competitions. So in 1978, the city had enacted rules that limited competitions to four each year per beach, none for longer than 15 days, in which they would actually only use the beach four days, opening it to the public the rest of the 11 days. There were to be at least ten days of open surfing between events, and no two beaches could hold events at the same time.
But in 2001, those rules fell by the wayside. One beach was locked up for 40 days, there was no break between events, beaches were booked simultaneously, and the surfing public got pretty ticked off.
Nobody is quite sure how or why the rules got relaxed so suddenly, but the city had been sued by a promoter who failed to obtain a permit. The city won that case, but the following year, allowed more than its own rules permitted.
While the coalition of surfers had a point, at least they didn't carry it to the extremes that one person did. Out on the water and poised to whoosh into the beach, someone cut in front of him and stole "his" wave. The surfer sued, but the case was dismissed, with the court claiming it was impossible to set a monetary figure on pain of having "your" wave stolen.