White glue is something that parents of young kids get due to the fact that they enjoy doing arts and crafts and will need an adhesive to build their creations with construction paper.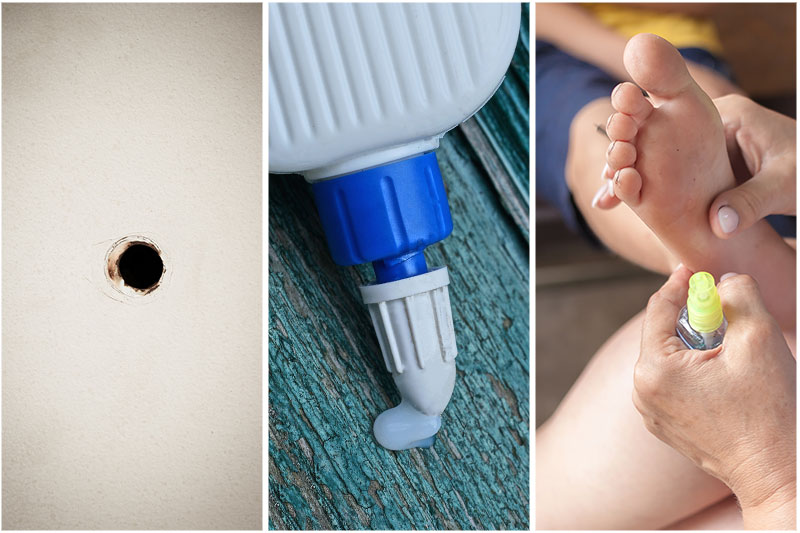 However, unless people are crafters themselves, many people without young kids don't think they have a reason to have white glue. Actually, whether someone has kids or not, having white glue in the house can serve 10 great purposes. Let's go over them right now.
#10 – Splinter Remover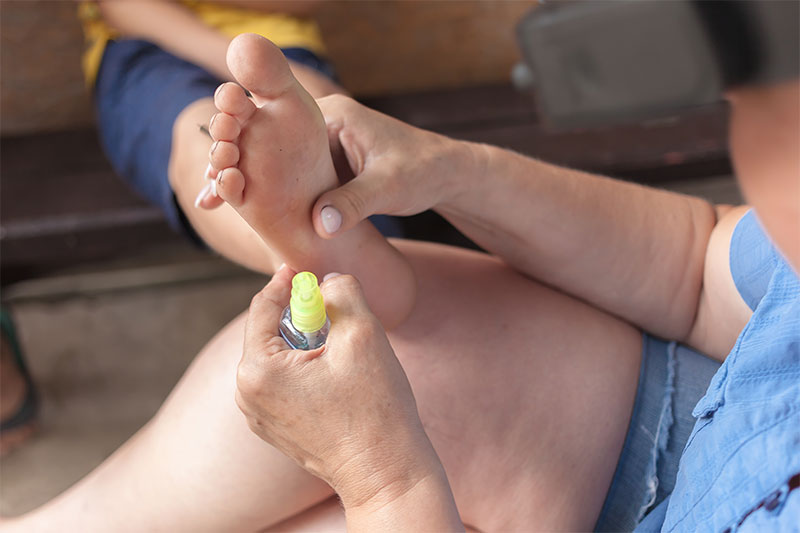 Splinters are not fun to end up with, and they can happen while doing some woodwork or if you are handling old wooden furniture. A splinter in your finger is far from fun. They are also challenging to remove. However, white glue can help with the removal of splinters. Just put a little bit of white glue on the splintered area. Allow it to dry, and then pull it away, and the splinter will come out.
#9 – Attaching Buttons On The Shirt
This is easy to do. If you find that the button threads on your shirt are starting to come loose, then put a little bit of white glue on the threads. It will stay secure and even if your button threads are still intact, do this anyway. It will keep it safe.
#8 – Fixing Holes From Screws
Sometimes screw holes become too large and are no longer able to secure a screw. What you need to do is take a cotton ball and put white glue all over it. Then put the cotton ball in the screw hole, and allow it to dry overnight. This will fix the hole and keep the screw anchored properly.
#7 – Filling Holes In The Wall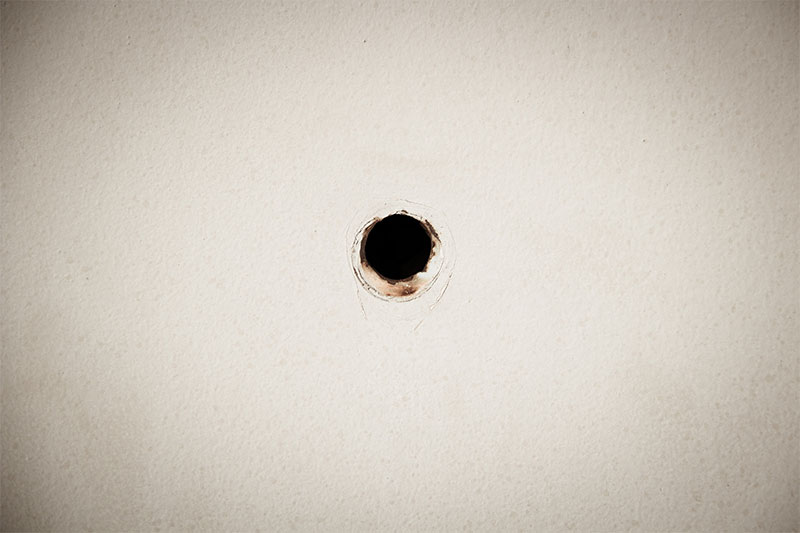 If you have screw or nail, or tack holes in the wall that are not very sightly looking, you can fill them up with white glue. Just put a small amount to cover it and then just put some plastic wrap over your finger to smooth it over. It will dry fast and you can repaint it if you like. Either way, it will be covered.
#6 – Make Pinatas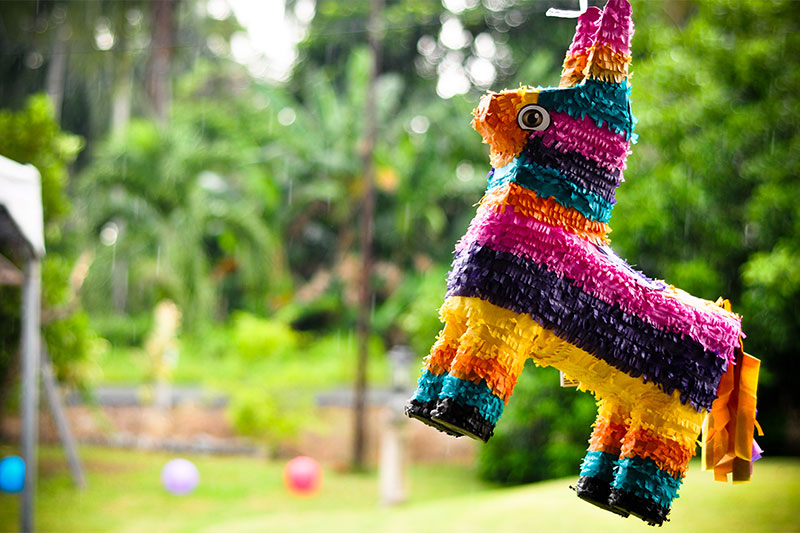 Pinatas are fun to make and you can use white glue to make those fun pinatas. Instead of just flour, you can use glue in order to make some paper mache. If you have a child that is having a party, then you will want to have a lot of white glue on hand in order to make some very fun pinatas.
#5 – Keeps Shoelaces Intact
Shoelaces fray and the only thing to do in order to prevent that from happening is to coat the ends of the lace with white glue so that they are protected. You can do this as well with rope or string, or anything that will be prone to fraying.
#4 – Can Keep Small Injuries Clean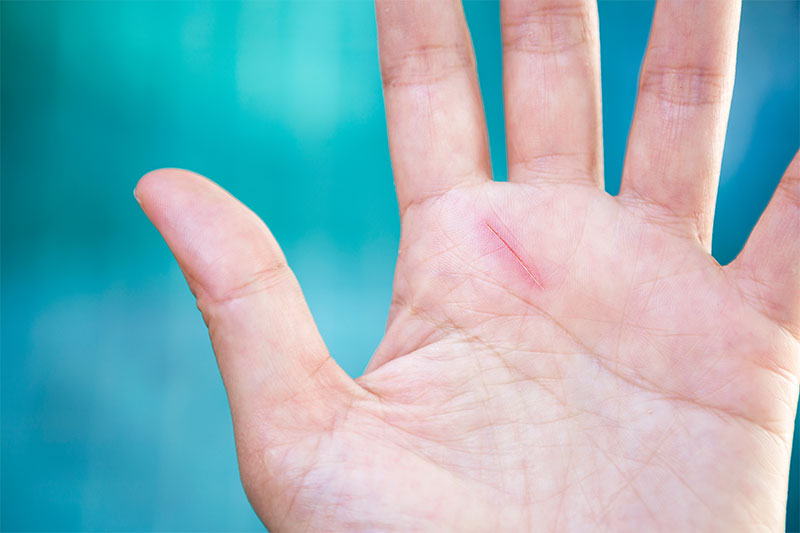 Papercuts, hangnails, cracked nails or any injury that is minor can easily become serious if they are not cleaned and bandages up properly. This is because bacteria can easily get into it and that is not something that you will want to see happen. If you don't have a bandage, then you can use white glue instead. Clean off the cut, and then put a small amount of white glue over the small injured area. Then allow it to dry and it will peel away and heal.
#3 – Removes Dirt From Pores
Blackheads are gross and they are a hindrance when it comes to having clear and healthy skin. If you don't have strips to keep pores clean and to remove blackheads, then you can use white glue. What you can do is put some white glue on the pores on your nose or chin, and then keep it to dry up. After it is dried, then you can peel it away carefully and you will see the blackheads being collected.
#2 – Creates A Cool Vintage Like Finish
If you are doing a DIY project that you want to give a vintage appearance, you can use white glue to do that. Just put a little bit of white glue on the finish and you will have that vintage appearance.
#1 – Homemade Flubber For The Kids
Kids like gross things and homemade flubber is a great thing to keep them amused. They can have their slimy and gooey toy by using white glue. This is perfect for them to have fun and gross one another out.
Now you see how white glue has so many great uses other than just involving arts and crafts!