Eggs are awesome, aren't they? They're cheap, convenient, always available and crowd-pleasing delicious. There are literally dozens of ways to cook eggs, and that makes them even more special.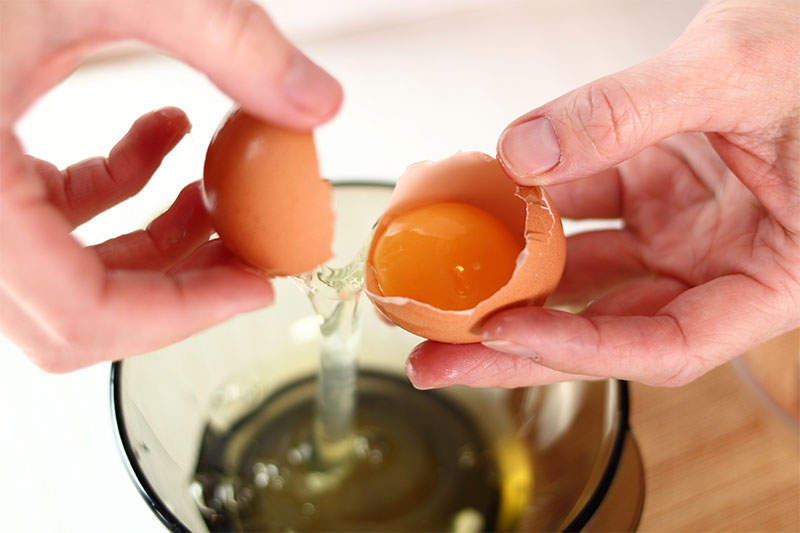 Now, as easy as cooking eggs is, there are many things we often do wrong, which prevents us from enjoying them at their fullest potential. This ends today because we asked around and have found the biggest errors that everyone makes when it comes to cooking eggs. Get ready for a master class and make sure you start mending your mistakes today.
You're cooking your eggs over high heat
Eggs are delicate beings, and they burn fast. Almost no one gets a fried egg right, and most scrambled eggs are just too dry. There's a reason for this — you're cooking your eggs over a high flame. You want to go low and slow with eggs and let them cook at their own rhythm.
There's no way around this; you just can't rush eggs. The best thing you can do is cook them over a medium flame and let the skillet's heat do its job.
You're not whisking your eggs before cooking them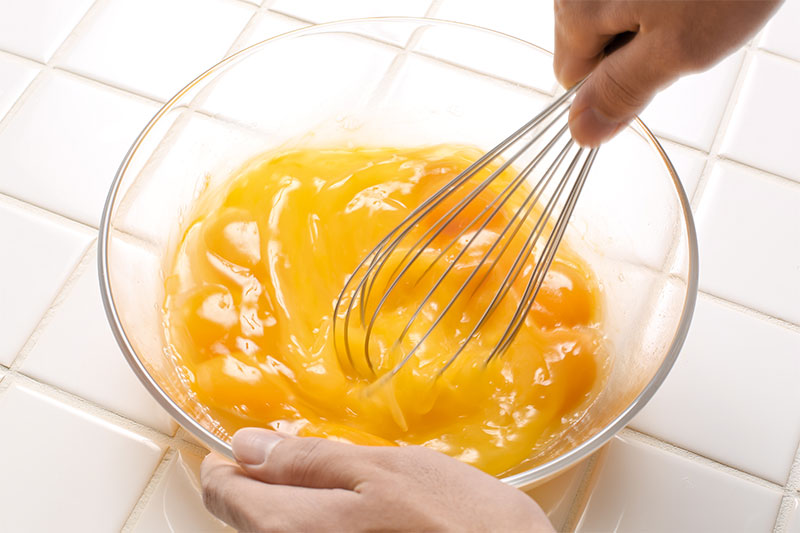 The best scrambled eggs begin in a mixing bowl. If you're cracking your eggs directly into the pan, you'll notice the white and the yolk doesn't combine well. This is because you're not whisking your eggs beforehand.
Adding a splash of milk and cooking your pre-whisked eggs over medium heat with a little butter helps too. You'll enjoy the fluffiest and most tender scrambled eggs ever. It takes a while to get them right, but once you do, you'll be the king of breakfast.
You're not getting poached eggs right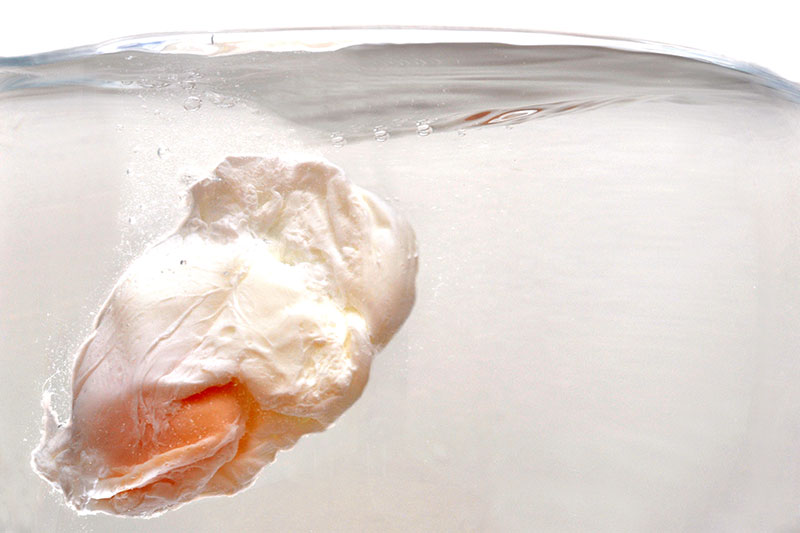 Poached eggs are one of the hardest things to cook. Even professional cooks get them wrong sometimes. Prepare your water with just a splash of white vinegar and never salt; salt breaks down the eggs.
Once the water is ready and sufficiently hot, you want to create a whirlpool with a spoon. Then, crack your eggs into a mixing bowl and, from there, straight to the water.
Let the eggs cook just enough to gain a solid texture and remove them with a slotted spoon. There's nothing more satisfying than getting poached eggs right. Now enjoy them over an artisan bread!
You're boiling your eggs wrong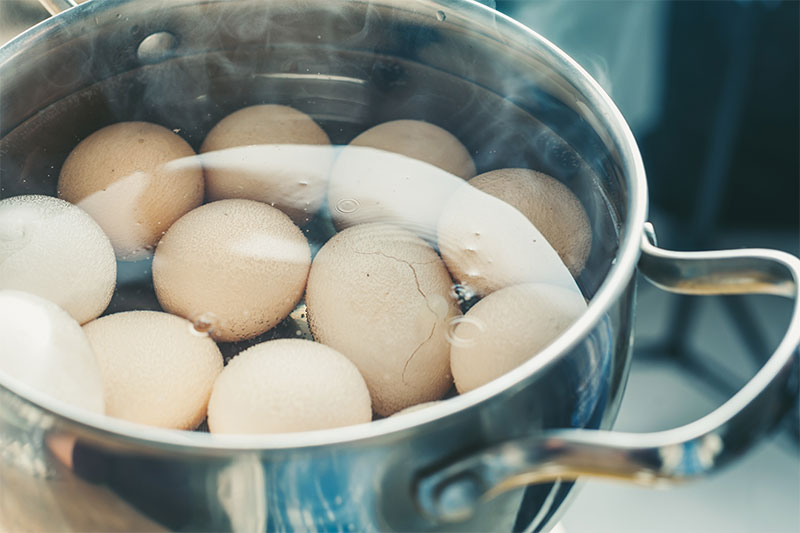 Really? Can you boil eggs wrong? Yes, you can, and it's more common than you think. Eggs straight from the refrigerator will more likely crack when dropped into the steaming water. That's why you want to place your eggs in a wide saucepan with plenty of room between them and top them with room temperature water.
Now you can boil them together and get perfect results. Never boil your water beforehand; it will result in uneven eggs.
You're overcooking your eggs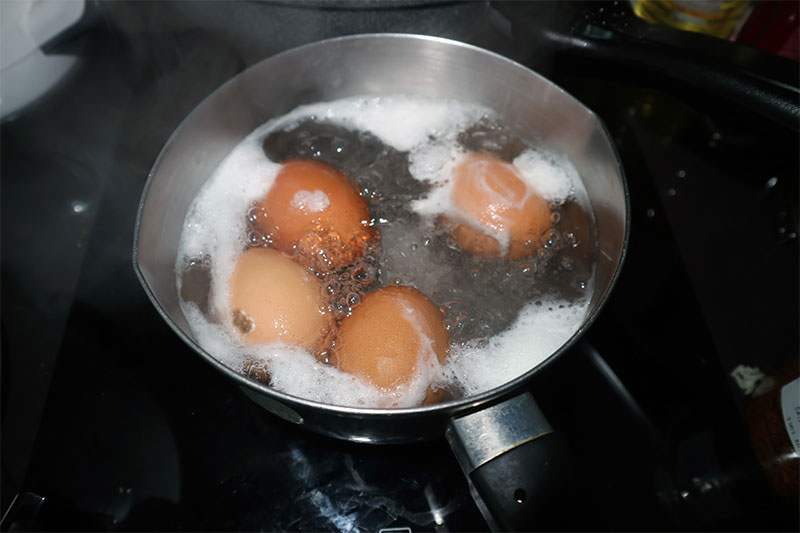 Overcooked eggs have sulfur aromas and a rubbery texture. And they're easy to overcook. This means you have to take care of your eggs while cooking, which applies to every type of egg recipe.
An overcooked fried egg is as unpleasant as an overcooked hard-boiled egg. You want to get them just right. You might want them a bit runny or firm, but never overcooked. That's a mistake you can't correct.
You're not using fresh eggs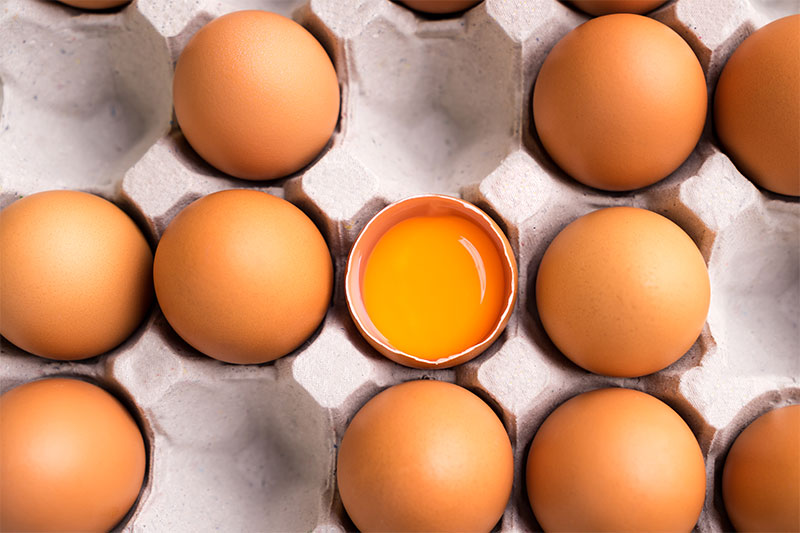 It's hard to say if eggs are fresh or not, so you might want to inspect them closely before cooking them. Eggs should never be watery, and they should be odorless. If they're not, throw them away. No one has ever cooked a tasty breakfast with stale eggs.
If you're in doubt, drop your eggs in a glass of water. If they float, they're no good; if they stay in the bottom, they're good to go.
Eggs Are More Delicate Than You Thought
Eggs might be easy to cook, but as you see, many things can go wrong, and others can simply make eggs better. The best part of cooking is that you never stop learning; it's a lengthy and delicious journey that exposes you to new flavors and techniques every time you step into the kitchen.
Now that you know what not to do, your egg dishes will be better than ever, and if everyone prevents these easy mistakes, we're making the world a bit better. Let's thank eggs for that, the most versatile ingredient on earth!