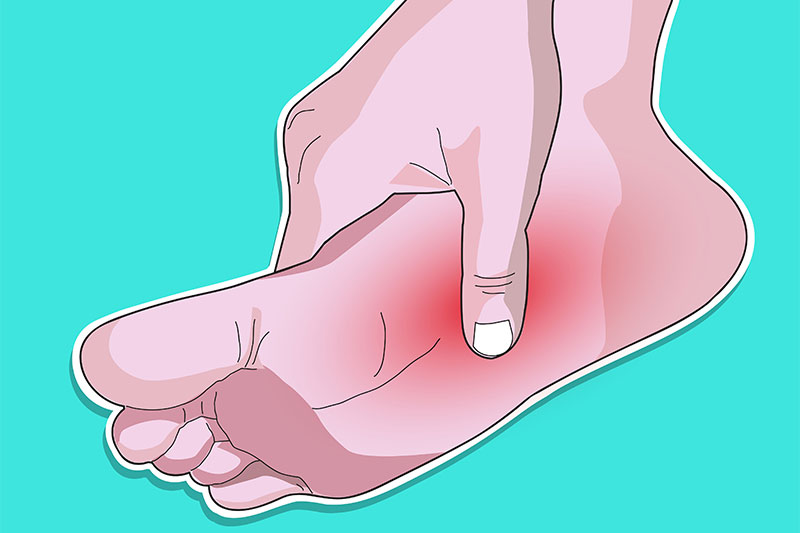 Foot pain is a common problem worldwide which is why podiatrists and chiropodists are extremely busy. People are walking in pain often and they put up with the pain because they feel they have no choice until they know it is time to visit a professional that can help treat their feet. However, the good news is that even though there are many foot problems, there is also a lot of relief around the corner. What are the seven common causes of foot pain? And what do you do about the pain as well? Let's go over that now.
Plantar Fasciitis
You may have heard of that term often but it is a common one and it means that the fibrous tissue on the bottom of your foot is inflamed which causes a lot of pain. The best way to fix this issue is by giving yourself a foot massage each day and you will want to stretch your calves and feet for a few minutes daily. That will bring relief. However, only severe cases will need surgical intervention.
Bunions
Bunions are very painful as it is a large bump that forms at the edge of your large toe and that usually results from wearing poorly fitting and uncomfortable shoes. The way to fix this issue is by wearing the right shoes. You need to get them fitted properly on your feet and only wear comfortable shoes with the right materials that will not further aggravate your bunions. Do not allow the shoes to cause too much pressure. You may need surgery if it becomes too unbearable but wearing the right shoes usually will do the trick.
Hammertoes
If there is an imbalance of the foot muscles, that can cause hammertoe which is a foot deformity as there is an abnormal bend in the center of your toe joint. Therefore, the toe will stick up at the joint and if you are wearing poorly designed shoes, that is the likely culprit of the condition. The best thing to do to treat the condition is to wear non-medicated corn pads as they will provide support and the proper cushioning to keep your feet comfortable. Don't use medicated corn pads as the medication can eat away at the skin. It can also cause bacteria to breed.
Flatfeet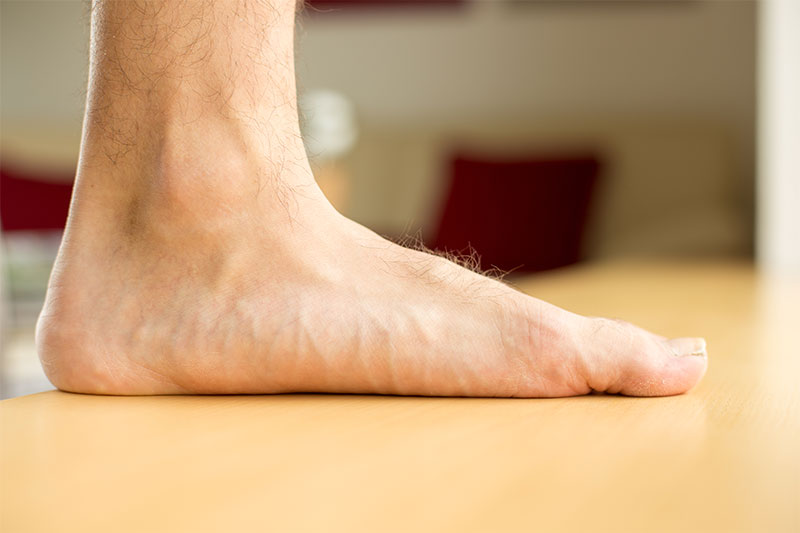 If your foot has no arch, that is when you can end up suffering from flat feet as the entire foot ends up touching the ground. Some people are born with it or it can be the result of trauma from doing too many sports by not wearing supportive shoes. Those who have flat feet are more likely to develop bunions or plantar fasciitis. The best way to fix the issue is to wear orthotics. You are better off with getting prescribed orthotics but you can also get premade ones which can help. But prescribed orthotics are custom-made.
Callus
Calluses are difficult as they are spots on your feet caused by pressure from friction, and you are in pain as you walk with calluses. Calluses are a way to prevent your feet from developing blisters but they are still painful. The best thing to do to help the issue is to soak your feet in warm water, and then you can apply a moisturizing lotion with lactic acid to help soften them. If you do it daily, then you will be able to live comfortably with them.
Achilles Tendonitis
The Achilles tendon is part of the heel bone on the backside of your foot and it can become inflamed when you are not wearing proper fitting shoes and it happens through overuse. Runners deal with tendonitis often and the best thing to do is ice the area when you are resting so it helps with the inflammation and pain.
Tarsal Tunnel Syndrome
If you know carpal tunnel syndrome in your wrists, it is the same thing in your feet as it is caused by a pinched nerve. You can end up with pain and tingling, and numbness. It can happen to those who have flat feet or if you have had an ankle injury. You will want to ice the area and rest and take anti-inflammatories.
If you are trying these techniques and yet you are not getting relief, you will need to make an appointment with a podiatrist or chiropodist as you may need more medical intervention for your foot condition and pain.