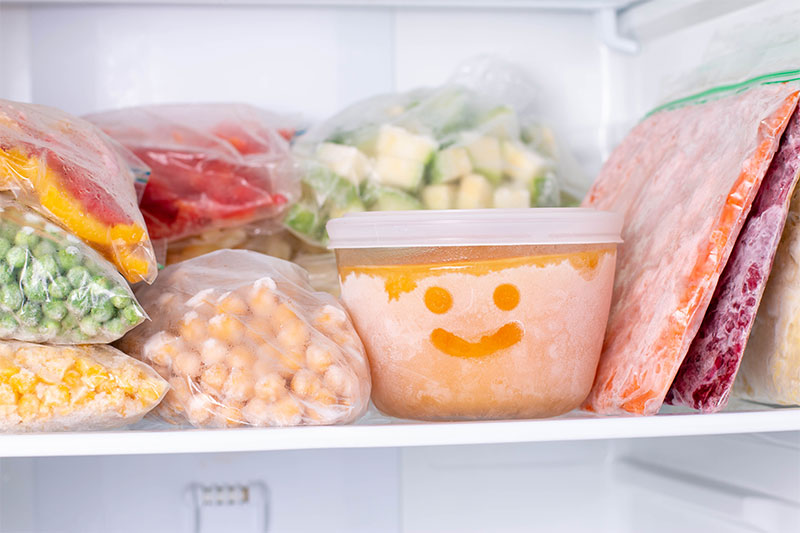 When you are pressed for time, the best thing you have in your freezer is a frozen dinner or some frozen food you can whip up in the microwave. If you want to make a salad and you have some frozen chicken, you will prepare it by thawing it and cooking it, and then voila, you have your chicken salad. However, there are some mistakes that you are making when it comes to preparing frozen food and how would you know since you have been doing it for a long time? And if you ended up getting sick, then you would chalk it up to food poisoning from bad food that you had from somewhere else. It would never occur to you that the way you prepared the frozen food is what likely led you to get sick. Therefore, if you are preparing frozen food a certain way, you will need to stop and learn more about why it is a problem.
The Centers for Disease Control and Prevention (CDC) warns you not to make this very common mistake when you prepare food from the freezer. What do you need to avoid doing? Let's find that out now.
Avoid Thawing Frozen Food On The Counter
You would think that thawing food on the kitchen countertop would be the logical thing to do, but you will want to stop doing that because harmful microbes will multiply as the frozen food gets to room temperature. The next thing you know is when you are thawing the frozen food, it ends up at room temperature for a long time and if it is at room temperature for more than two hours, then that means it is likely to have harbored some harmful bacteria and other germs that will make you sick. High cooking temperatures may not always kill off those germs. When the bacteria grows fast, it happens between the temperatures of 40 F or 4.4 C and 140 F or 60 C. When perishable foods such as poultry whether it is raw or cooked as well as other meat and eggs are left out at room temperature, bacteria begin to multiply fast. Those foods stay edible when they are frozen for a very long time. Bacteria on those foods may have become present before freezing them which is why the bacteria frozen will break out at room temperature and multiply.
Don't Thaw Your Frozen Food In Hot Water
If you are in a rush, you may have thawed your frozen food in hot water. That is also something you must never do because hot water can cause harmful germs to multiply as well. It is risky for the same reason it is risky to thaw frozen food on the counter. If you cannot thaw your frozen food under hot water or on the counter, then what is the best thing to do with the frozen food you want to eat?
The Best Thing To Do Is To Cook Food In Its Frozen State
The best way to avoid getting sick when it comes to cooking frozen food is to cook it from its frozen state. Yes, it will take a lot longer to do, but it is the best way to avoid bacteria from multiplying. You can also safely thaw frozen food in the refrigerator. You can take the frozen food the night before you plan to cook it and place it into the fridge as long as it is below 40 F or 4 C as it will thaw somewhat safely even though the center of the food may still be frozen. Therefore, it means you will need to take some time out of your day to cook the food but it is better safe than sorry!