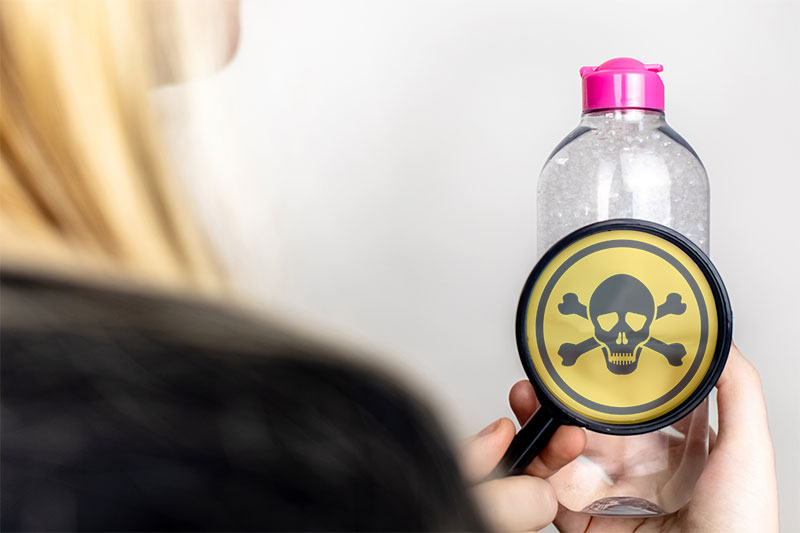 What brands of makeup do you wear? Because if you put that foundation on your face, that lipstick on your lips, and eyeshadow on your eyes, you are putting chemicals on your skin as well which is very harmful. You love your makeup and you cannot live without it. However, how good is it for you? The fact of the matter is, most of the makeup that you are probably using is not safe and can cause significant health problems for you.
There have been peer-reviewed studies finding that there are toxic substances in makeup that many brands use which are known as PFAS or polyfluoroalkyl which are also known as "forever chemicals". There are 63 percent of them in foundations, as well as 47 percent of them in mascaras, and 55 percent in lipstick and other lip products.
What Is So Dangerous About The Forever Chemicals?
PFAS has been linked to higher cholesterol levels, high liver enzymes, and even cancer. Those who wear makeup with this chemical are at risk of developing certain types of cancer. The other thing is that these chemicals are also found in a lot of cookware which is also quite dangerous. When you cook your food, the PFAS seep right into it which means you are ingesting it. Many products such as makeup and cookware have been tested for this chemical in the USA and in Canada and many of them have shown up to be positive. There are a number of brands that have products that tested positive for this chemical.
What Makeup Brands Are Known To Have This Chemical?
Unfortunately, there is a good chance that you have makeup that has PFAS because you likely have it from common brands. You can find them at your drugstore or even order them through Amazon. The brands that are known to have PFAS in their makeup are Cover Girl, L'Oreal, Clinique, Estee Lauder, Nars, Maybelline, and more.
However, here is some good news. These brands are aware of the effects of these chemicals and have been starting to phase makeup out with them. For instance, L'Oreal has been making a commitment to remove PFAS from their products since 2018, and other companies are beginning to do the same. However, if you are not comfortable with the idea of buying products from these brands, then you can go over some other options when it comes to makeup.
Go Green
The ideal makeup you can buy if you are concerned about common brands still allowing PFAS in their products and also for cruelty testing reasons is makeup from chemical-free and green brands that sell safe and cruelty-free makeup. Therefore, some brands of makeup you can go for are Tower 28, which is also gentle on the skin so you don't have to worry about having to deal with issues such as eczema. Another brand of makeup is Saie that you can look into has makeup made of natural essential oils and safe ingredients and are also chemical-free.
Merit is another makeup brand that you can look into that is high-quality and contains moisturizing Vitamin B5 to help keep your skin moisturized as it does not harm your skin at all because it is chemical-free. Another excellent brand of makeup is Aziology as it is not only vegan but contains helpful essential oils that also help your skin. Those are examples of brands to look for when you are buying makeup if the concern is that the common brands still have products with PFAS. The best thing you can do is do as much research as possible when it comes to makeup so you know what you are putting on your skin.