The idea of waking up early is not a nice one to have. Your place of comfort is in your warm bed and who wants to get out to wake up to a cruel, cold, and stressful world? Well, unfortunately, that is life, and you are needed to serve a purpose which is not to be in bed all day! Your nice and comfortable bed is meant to provide you with the necessary time to sleep for 7 to 8 hours (and you can get by on 6 hours if you must but that is the minimum sleep you should get).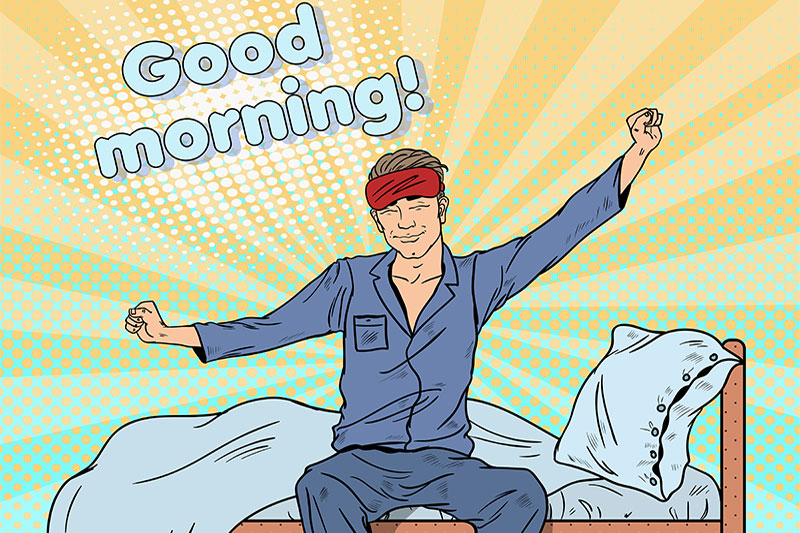 And you are needed to do your job early on in the day (unless you are working a graveyard shift but that is not applicable in this article). And you can avoid the dread when it comes to waking up early when you follow these 12 tips on how to do so while you are not feeling tired:
#12 – Scale Back Your Bedtime
What time do you go to bed each night? Are you going to bed at midnight but struggling to get up at 5:30 am? Well, that is because you need a lot more sleep than that. You should scale your bedtime back at least one hour, ideally for two hours. If you can fall asleep earlier, you will be able to wake up earlier without feeling tired. And that means even on holidays and weekends when you do not have work the next day. Develop a routine and set that schedule.