San Francisco, USA (1989)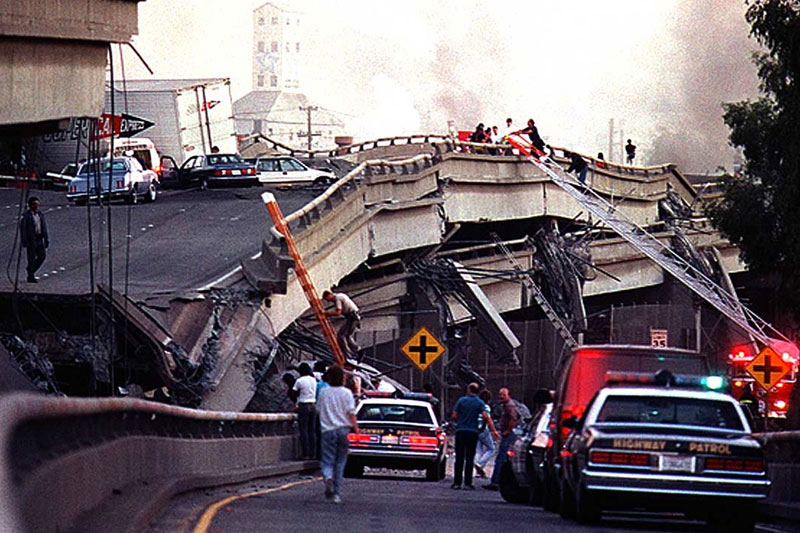 America's national pastime was briefly interrupted in October 1989 by an earthquake which is amazing because it was captured on live television. The San Francisco Giants were playing against the Chicago Cubs when Candlestick Park shook. Television cameras filmed the chaos and for about ten seconds, people tumbled to the ground, debris fell from buildings and everyday life in San Francisco came to a halt.
In total 80 people were killed and hundreds severly injured. Despite the death toll being tiny in comparison to the previously mentioned Chinese quakes, we decided to include this quake in our list due to the sheer cost of damage and disruption caused by this quake. Totals reached hundreds of millions of dollars and it became one of America's biggest earthquakes of recent times.
For San Francisco the quake had done it's damage and to top things off after the world series was delayed for two weeks, they eventually got swept by the Oakland Athletics 4-0.