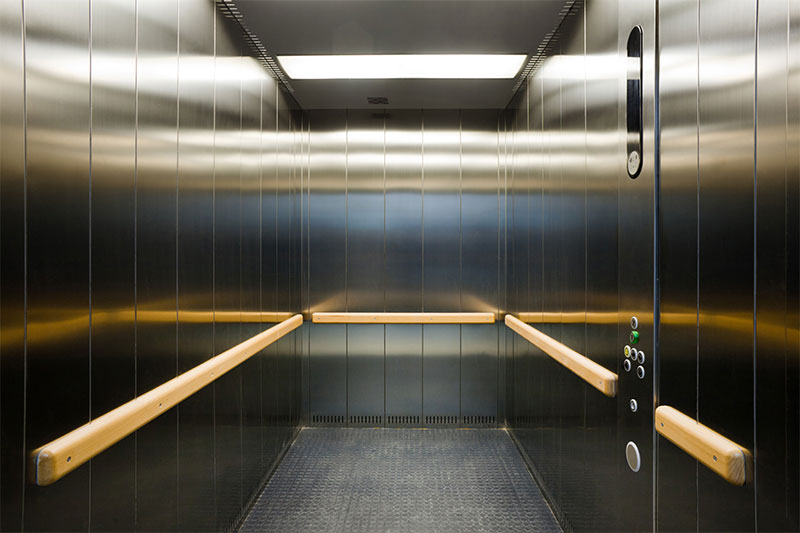 When you are in an office building and you have to go to an appointment on an upper level, or if you work at an office building on the upper level, you will go into the elevator and go about your business. If you stay at a hotel, you will also likely have to use the elevator to get to and from your room. The same goes if you live in an apartment or condominium complex. Therefore, you don't really think too much about anything when you use elevators which are part of your daily life. However, there is one type of elevator that you need to avoid. The reason for that is for safety reasons and there is a group of elevators that have a safety device that is missing. There is a recall on those ones and they are known as the Waupaca elevators.
Waupaca Elevators Are Not Safe To Use
There is a warning by the U.S. Consumer Product Safety Commission or CPSC not to use Waupaca elevators. If you see one in a building the safest thing to do is to use the stairs instead. You will see on a plaque on the top wall of the elevator by the ceiling where the elevator was made from and that is how you will know if it is one from Waupaca. The plaque will read "Waupaca Elevator Co.". The CPSC had already recalled elevators manufactured by Waupaca and they are announcing that again. The problem with these elevators is that once you step inside of them, there is a high chance that they could unexpectedly fall through the shaft. There is an additional warning sign on the plaque as it states the capacity of the elevator is from 450 to 500 lbs.
The 450 lbs capacity elevators were installed across the country from 1978 to 2008, and they have serial numbers from 10-1001 through 10-3131. The 500 lbs capacity limit Waupaca elevators have serial numbers from 10-3132 to 10-8111. There are also the ones from 010-00-8112 through 010-10-8786, as well as 110-00-000 through 110-03-1179. Sadly, as a result, these elevators have caused numerous injuries and even death as a result of them falling through the shaft.
What Causes The Waupaca Elevators To Suddenly Fall?
The reason that these elevators are dropping through the shaft and crashing at the bottom is that there is a defect in the gearbox. There have been about 15 reports of these incidents and three of them occurred after the recall in 2018. The injuries that people who used those elevators suffered from are broken bones, sprains in their knees and ankles, and one person passed away. One individual had this elevator in her condominium in North Carolina and even reported that she noticed there was a bone sticking out of her leg after plummeting to the bottom. You do not ever want to take a chance on using these elevators. Using the stairs can be exhausting especially if you are not in shape but they are much safer than taking an elevator manufactured by Waupaca.
Will Waupaca Elevators Be Safe To Use In The Future?
Waupaca has been offering free inspection as well as repair installations, and because of the backlog of these requests, it will take years to complete to get these elevators to work again. There has to be an Overspeed safety device installed and it will take a long time for that to happen. Therefore, the best thing that can be done is to keep the elevators noted as out of service until they can be repaired. If that means having to take the stairs for years to come, then that is what it will have to be in the meantime.