Have you ever wondered about the story behind certain songs? Me too. So, let's take a journey and find out what lies behind some of the world's most famous songs.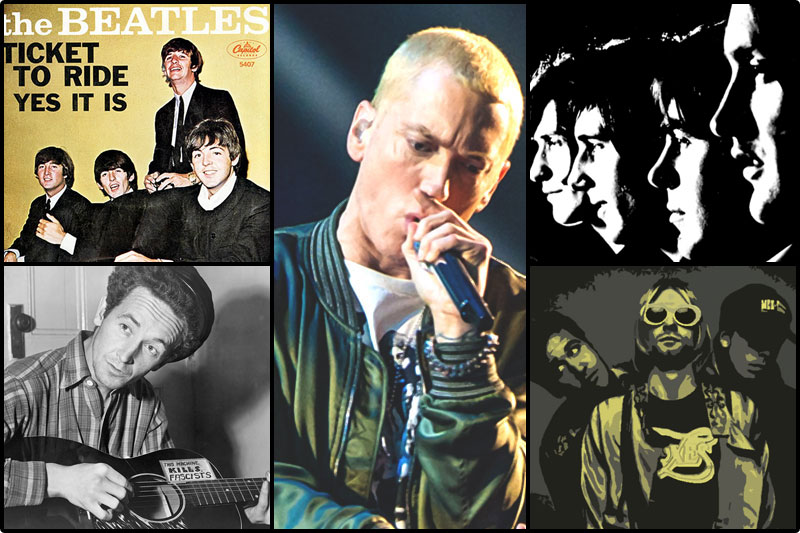 Stan: Eminem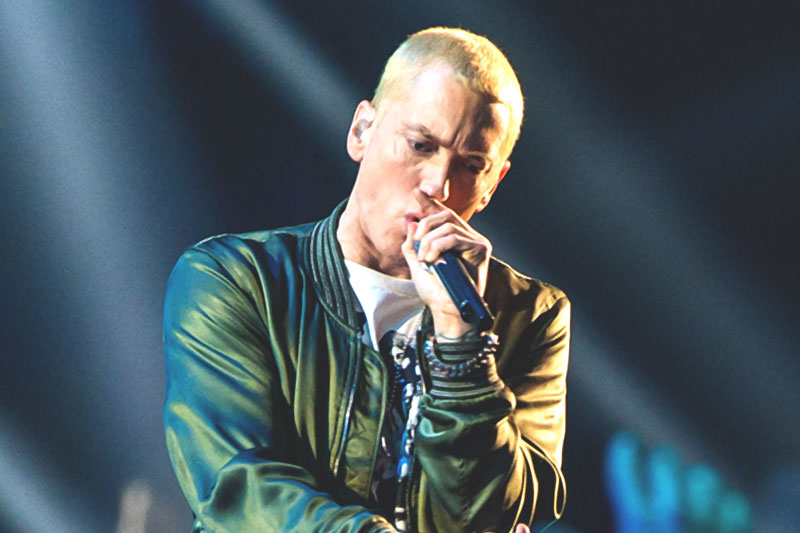 The song, Stan, by Eminem, was inspired by the death of Eminem's uncle, Ronnie Nelson, who committed suicide in 1992.
Eminem's uncle Ronnie was actually only 6 weeks older than him. The pair were the best of friends, and it was Ronnie who introduced Eminem to rap for the first time when they were both 11.
Ronnie, however, committed suicide after being rejected by a girl he liked. This event probably fuelled the anger toward women, which is found in Eminem's early songs.
Various Songs: Taylor Swift
Taylor Swift has admitted that she has written songs about all her ex-boyfriends. Let's consider a few.
The song, 

Tim McGraw,

 came about when an ex-boyfriend named Brandon Borello ended their relationship because he had to go to college.

The song 

Picture to Burn,

 was about an unnamed ex-boyfriend, who would not let Ms Swift, drive his pick-up truck. Since then, she has decided he is a redneck.

Teardrops on My Guitar, 

was about a boy she fancied from afar

. 

When he found out that Talyor Swift was singing about him, he went to her house and asked her out. She said "no". Women: so mercurial!

Ms Swift wrote a few songs about Joe Jonas, who was most ungentlemanly and broke up with her over the phone. One song was called 

forever & Always 

and another

,

 

Last Kiss.

Quite a few of her songs are about

 

actor

, 

Jake Gyllenhaal, who supposedly spent $160,000 to have Ms Swift flown to a date, on a private jet. These include: 

We Are Never Ever Getting Back Together, S
Smells Like Teen Spirit: Nirvana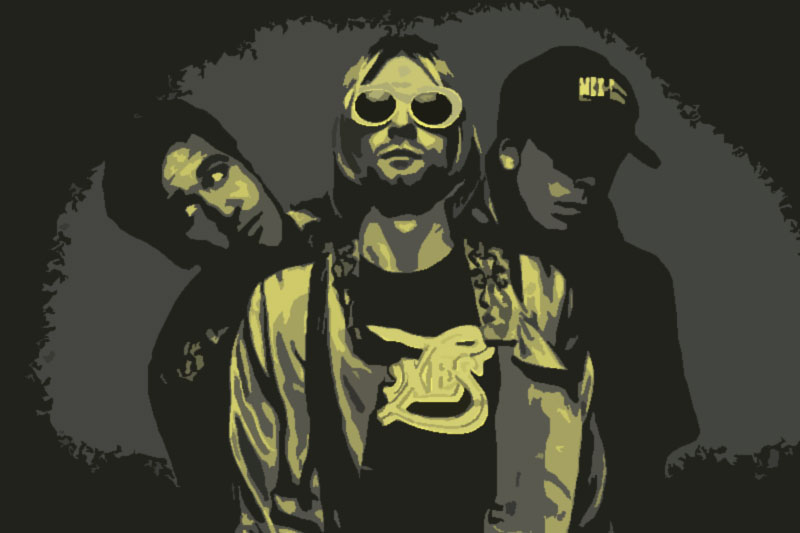 Kathleen Hanna, the lead singer of the group Bikini Kill, spray-painted "Kurt Smells Like Teen Spirit" on his bedroom wall one night, after a night of partying. Kurt Hanna's words actually referred to as Teen Spirit deodorant.
Six months after this, Cobain called Hanna and asked her if he could use her words for a song. He thought that Hanna was complimenting him on being a rebellious spirit who could inspire youth.song.html#sthash.UxMJqhAp.dpuf
Oblivion: Grimes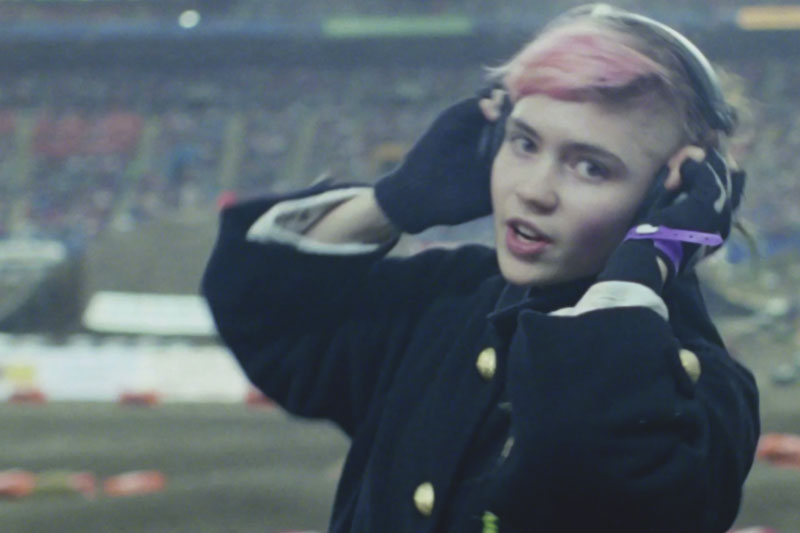 Grimes' song Oblivion, concerns a time when she was sexually assaulted, which caused her to feel terrified of men and avoid having a relationship with any.
She used this most shattering experience of her life, in this song, to assert her own power as a musical artist and woman. The film clip of the song, mostly takes place in male domains, like: the football locker room and motor cross racing. She identifies with the Japanese archetype of a female protagonist, who is very small and very cute and very physically powerful; the girl dressed as a schoolgirl who cuts someone's head off with a sword. Cute but powerful.
Ma Baker: Boney M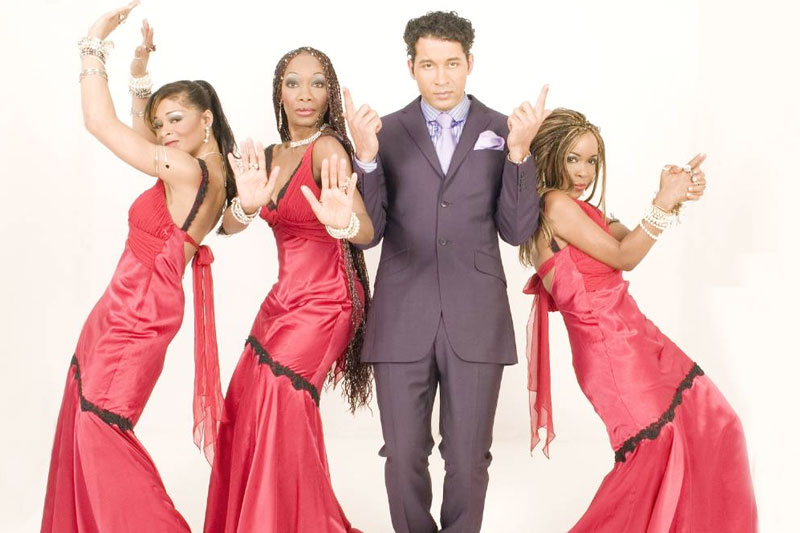 The song Ma Baker was inspired by the real-life mother of several members of an outlaw gang of the 1930s: Ma Barker.
Kate "Ma" Barker was the mother of several members of the Barker-Karpis Gang, who committed murders, robberies, and kidnappings (need legal advice?). Their mother, who knew all about their nefarious activities, went out of her way to protect them from the law.song.html#sthash.UxMJqhAp.dpuf
Ticket To Ride: Beetles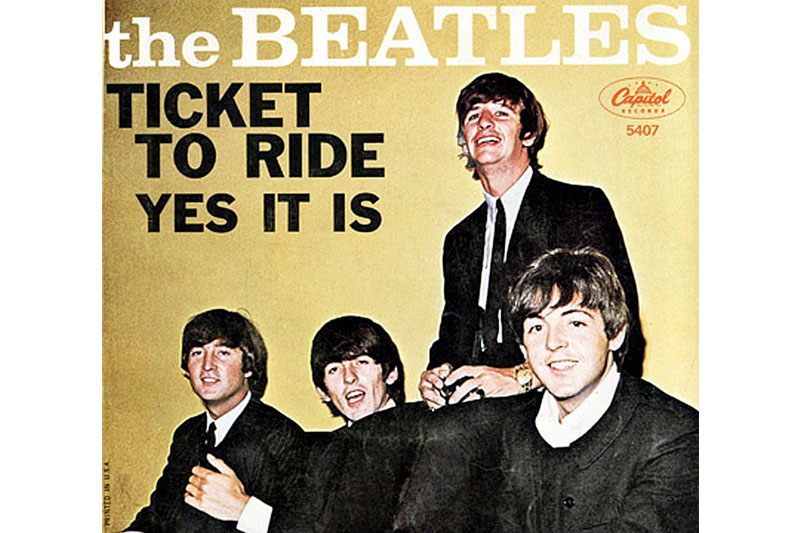 Ticket to Ride, by The Beatles, from their 1965 album, Help!, according to John Lennon, was about the cards held by Hamburg prostitutes in the 1960s, which indicated that health checks had been conducted and the women had a clean bill of health. The Beatles played in Hamburg early in their musical career, and "ride/riding" was slang for having sex.
Lola: The Kinks
The Kinks, band member, Ray Davies, in the book: The Kinks: The Official Biography claimed that he wrote the song "Lola," after band manager, Robert Wace, spent the night dancing with what he thought was a beautiful woman. Towards morning, he realized that he had danced all night with a transvestite, because of the beard stubble. He should have been honored: transvestites are cool!
This Land Is Your Land: Woody Guthrie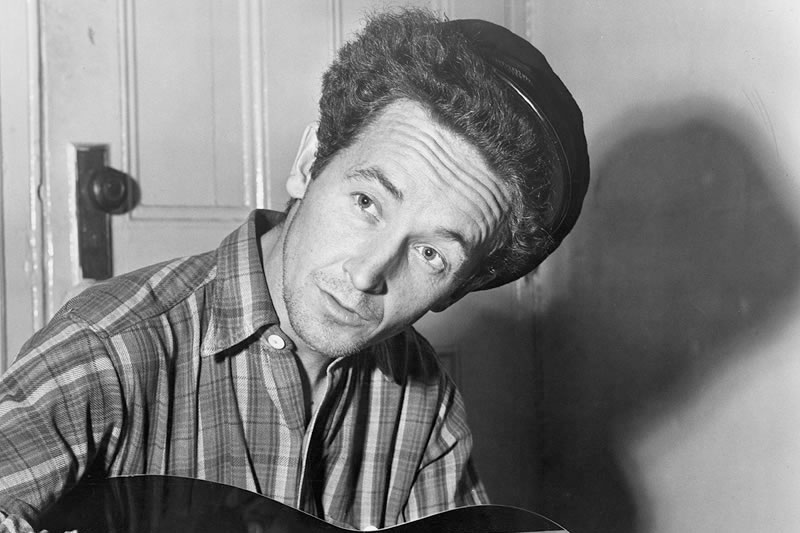 Woody Guthrie wrote the song: This Land Is Your Land, in 1940, in response to Irving Berlin's song, God Bless America, which Guthrie thought was unrealistic and complacent. The song is interpreted as both a song of protest and patriotism. It became an anthem of the Civil Rights Movement, and it has been sung by many, including Bob Dylan and Bruce Springsteen. However, this song basically expressed Guthrie's communist views.
I am Mine and Love Boat Captain: Pearl Jam
In the summer of 2000, Pearl Jam took the stage as the headlining act at a festival on the island of Zealand in Denmark. Eight people died that night: crushed by the crowd. Billboard Magazine reported the events as follows:
"The horrific Danish accident happened about 45 minutes into Pearl Jam's set. Lead singer Eddie Vedder halted the show because of extensive pushing and shoving among the 50,000 people in attendance. As the crowd attempted to come closer to the stage following problems with the sound, Vedder repeatedly pleaded for the crowd to "take two steps back." Several people attempted in vain to withstand the pressure, but lost their balance on the muddy surface and got trampled on from behind. The victims likely succumbed to suffocation."
"I am Mine" and "Love Boat Captain" honor the people who died that night.
I Don't Like Mondays: The Boomtown Rats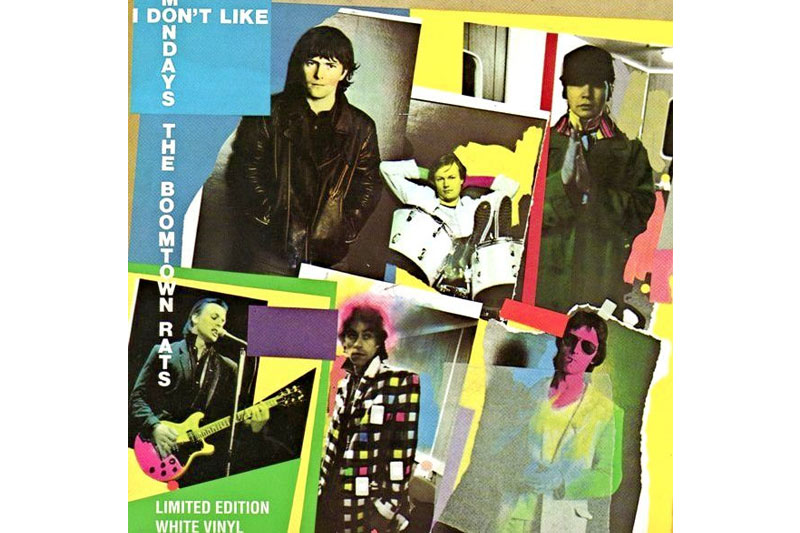 I Don't Like Mondays, was written by Bob Geldof after he heard about 16-year-old Brenda Ann Spencer, going on a shooting spree at a school playground at Grover Cleveland Elementary School in San Diego, California on 29 January 1979.
Spencer showed no remorse for the killing of two adults and injuring eight children and one police officer. When asked about her motivation for these senseless murders, she replied: "I don't like Mondays. This livens up the day". 
Smoke On The Water: Deep Purple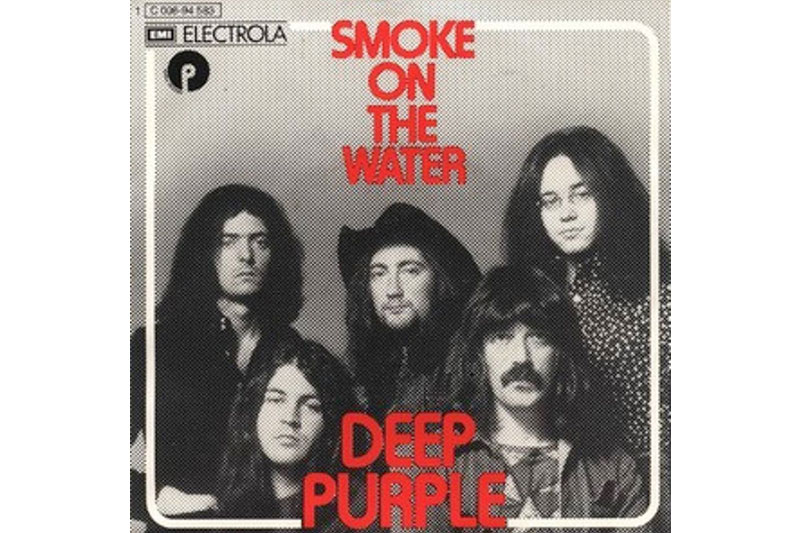 This song is about a fire in the Casino at Montreux, Switzerland. Deep Purple was ready to record an album at the Casino, but the Casino burnt down during a concert after someone fired a flare gun into the Casino ceiling.
Funky Claude, in the lyrics, is Claude Nobs, who saved various people from the fire. "Break a leg, Frank!" refers to Frank Zappa, who not only lost lots of musical equipment in the fire but, a few days after, while playing on stage in London, was pulled off stage by a fan and broke his leg.
Let Him Dangle: Elvis Costello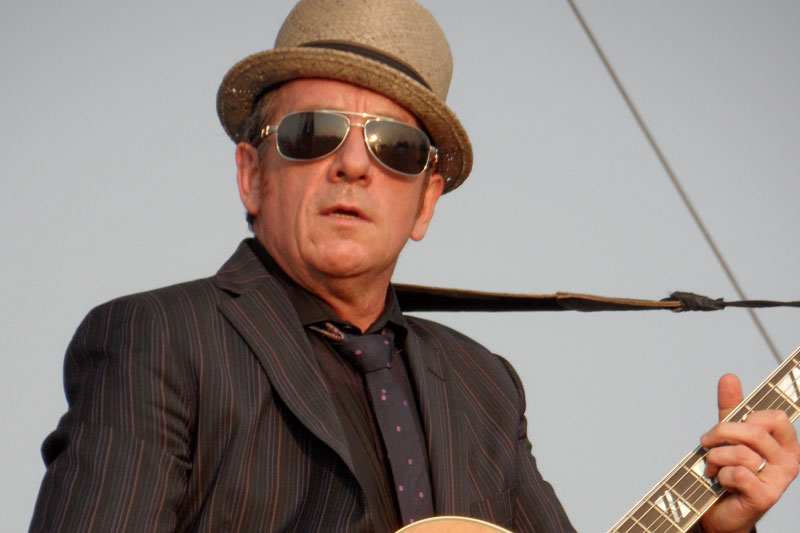 This is a song of protest which opposes capital punishment. The song recounts the conviction and execution of Derek Bentley, who was hanged in 1953 for a murder that his friend committed while they were robbing a warehouse. It seems that Bentley had apparent mental disabilities and was "quite illiterate."
The Tarantella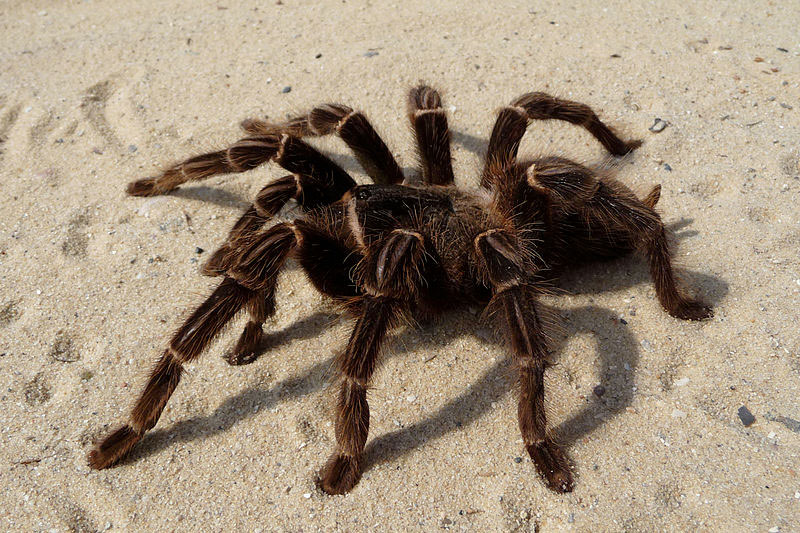 Long ago in Italy, it was believed that the bite from a kind of wolf spider called a "tarantula," would cause Tarantism, a form of hysteric behavior.
It was believed in those times that, victims bitten by the spider, needed to engage in frenzied dancing to prevent death from this Tarantism. And, so, we have the popular Italian dance: the Tarantella.