ABBA got their name by taking the first letter from each of their names (Agnetha, Bjorn, Benny, Anni-Frid.)
That answer to that would be…fish. But we'll get to that in a minute.
This isn't even a Fin-nish story. It's Swedish, and has to do with the name of that fabulously popular group from the 1970s and 80s, called "ABBA," or sometimes "Abba."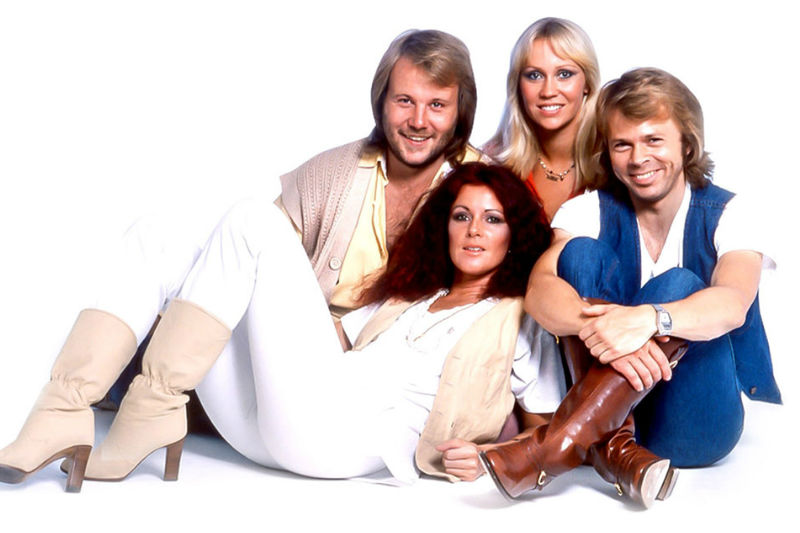 All of the members of ABBA had some experience with music before forming their own group. Benny Andersson and Bjorn Ulvaeus would cross paths in the late 1960s, and finding common interests, began writing songs together. Each of them continued on with their own bands, and it would be Bjorn's group "The Hootenanny Singers" which brought him together with a young talent, Agnetha Faltskog. They married in 1971, in Sweden's version of a celebrity ceremony. Anni-Frid Lyngstad would meet up and become a couple with Benny, and so the four came together, all of the musical, but going their own ways.
Benny and Bjorn's entry in the major Eurovision Song Contest in 1972, won them the third place. With the feedback from that, they decided to take another crack at writing and this time performing their entry for 1973, a song titled "Ring, Ring," which again placed third. But this time it was performed by the group "Bjorn, Benny, Agnetha and Frida" (Frida being Anni's nickname). They went on to record a moderately successful album under the song title, which was a lot shorter than the group's name. That was when Benny decided to shorten it to the first letters of their names: A, B, B, A. Their entry in the contest for 1974, was the now-famous "Waterloo," which won first place for ABBA.
But before taking the name on the road, they had to negotiate permission with a Swedish canning company of the same name…which sold fish.