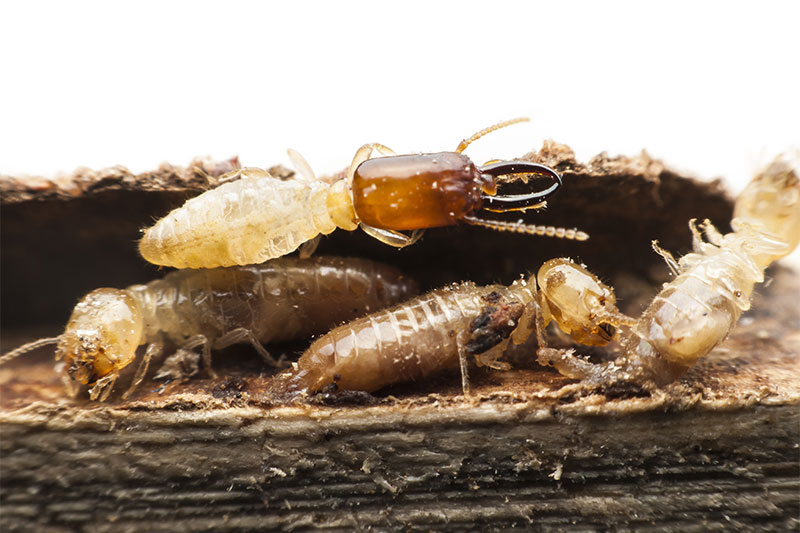 The last thing you want and need in your home are termites among other insects such as roaches or arachnids. However, the difference between arachnids and other insects such as roaches, silverfish, ants, and so on is that they are not destructive in the way that termites are. Those other insects along with arachnids do not chew up wood the way termites do. Termites will eat the foundation of your home and that type of damage will cost you thousands of dollars at the very least. In the worst-case scenario, a termite infestation can cause your home to completely collapse and you never want it to get to that point. That is why you need to know what to find when it comes to having termites in your home.
The other thing that makes this situation trickier is that you cannot spot termites the same way you can see other insects or spiders. The reason for that is that termites stay hidden inside of walls, ceilings, and floors. However, there is good news and that is there is a sign you will see that will point to you that you have termites infesting your home. Let's talk about the one thing that you would have to notice that will show you that you have termites in your home so you can take care of the issue immediately before it gets any worse. The sign that you have termites in your home is mud tubes.
If You Have Mud Tubes Then That Is A Sign Right There That Your Home Has A Termite Infestation
Now that you know what to look for in order to determine whether you have a termite infestation or not, you is whether or not you have mud tubes. They are brown tunnels that are near your windows on the outside and that is a sure sign that termites are in your home eating away at the wood. The appearance of these mud tubes is like chocolate dust or dried mud trails. They can start from the ground on the outside of your home and then they go up to the walls and near your windows, and they are not always near your windows. You can see where these mud tubes end up leading to on your home so you see where the infestation likely is. It can lead to your crawl space, basement, or some other area and unfortunately, these mud tubes are a bad sign that you have an infestation and not just a few termites.
What Other Signs To Look For If You Do Not See Mud Tubes?
There are other ways to detect the presence of termites if you do not see mud tubes. If you are constantly dealing with short circuits, then that means the termites are chewing away at your electrical work and the danger is that you can end up having an electrical fire. You may also think that mice could be a problem, but termites can also be the cause of that.
The other sign to look for is if the wood around your windows is warped unusually. You may think that moisture can do that, but it only does that to a degree. If the windows are unusually warped then that is a bad sign that you have termites. The same goes for warped wood in your home such as floors, as well as hollow-sounding wood.
If you see any of those signs, the one thing you must do is to call pest control immediately so you do not have to worry about your home collapsing. There may be significant damage already, but if you call pest control, you can stop it in its tracks.