Eggs are one of the healthiest and tastiest foods in the world. There are countless ways of cooking them, and they're critical ingredients in many recipes, from bread and pastries to soups and salads.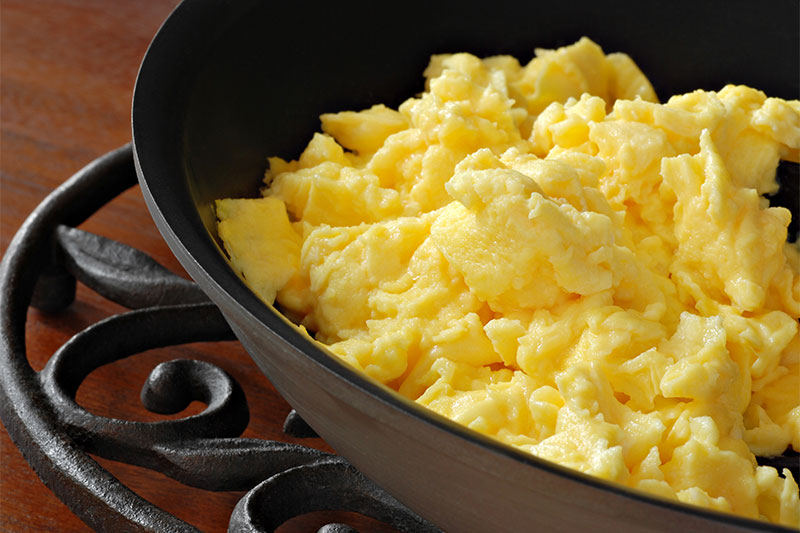 Scrambled eggs are their most famous form, and despite being a simple recipe, they don't always go the way you want. A few tips and tricks from professional chefs might help you take your scrambled egg game to the next level. Here are 10 scrambled egg hacks you need to know. How many have you tried?
Whisk in a bowl
The biggest mistake you can make is cracking open your eggs over your skillet and scramble them as they cook. Do this, and you'll end up with uneven scrambled eggs with burned bits and raw yolk everywhere.
What you want to do is whisk your eggs in a bowl beforehand and then just throwing them into your pan. It makes a world of difference.
Add a splash of cream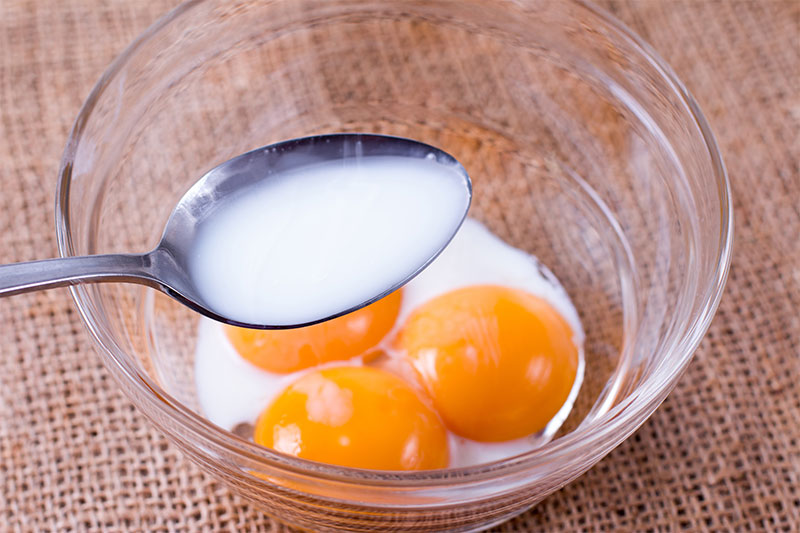 While you're at it, consider adding some dairy to your eggs while you whisk them in a bowl. Dairy neutralizes the foul aromas in eggs, coming from the sulfur compounds, and it will also add creaminess to your dish.
You can use whole fat milk, skim milk, or heavy cream, play around with these alternatives and see what works best for you. Remember, a little dairy goes a long way, so don't overdo it.
Coat the pan with butter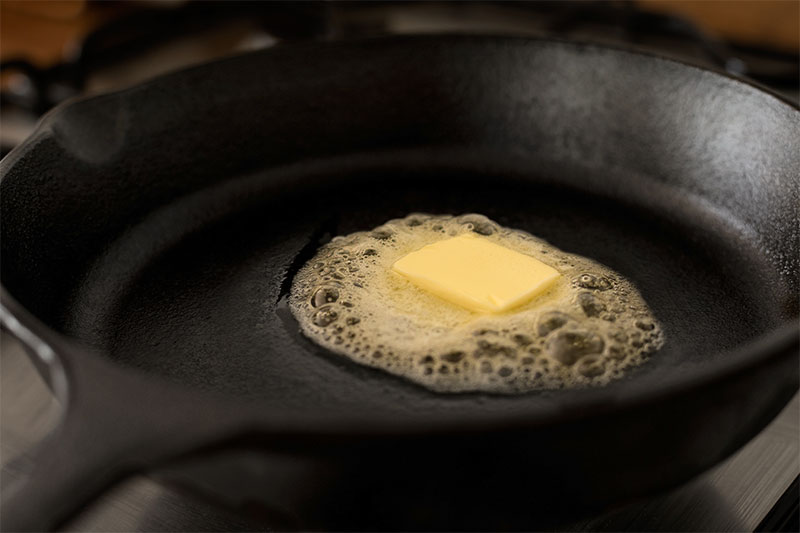 Before pouring your eggs into the pan, make sure it's already hot but not steaming. You might also want to coat your pan with butter before adding your whisked eggs; that way, they won't stick. Butter will also add another dimension of flavor to your breakfast, and you'll love it! Buttery scrambled eggs are divine.
Go low and slow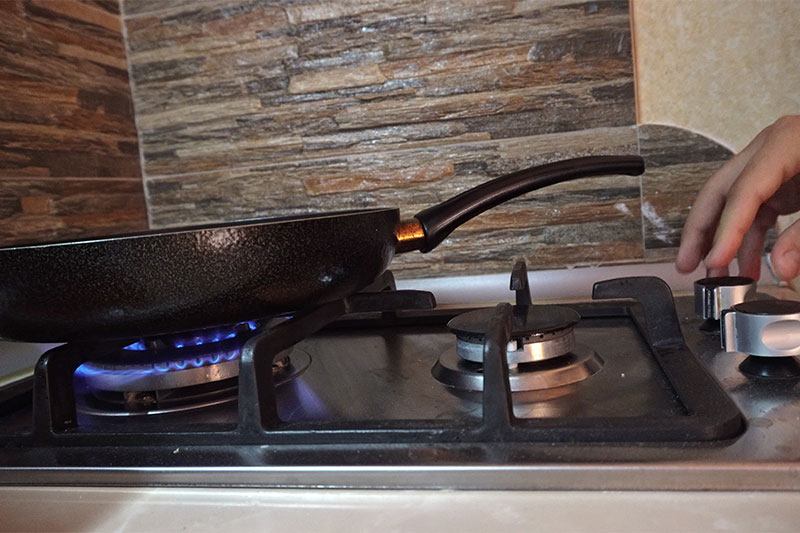 The biggest mistake everyone makes when cooking scrambled eggs is cooking them at high temperatures. Eggs are fragile, and they burn easily. You want to cook them over a low flame slowly while constantly stirring. That way, you'll end up with fluffy and moist eggs and not that rubbery stuff everyone hates.
Silicone is your friend
Technique matters and ingredients too, but the right tool can be the difference between gorgeous soft scrambled eggs and a mess. Use a silicone spatula, one resistant to heat, to fold your scrambled eggs as they cook.
Some cooks swear by a wooden spatula, but once you try silicone, you'll fall in love with it. You'll find nice spatulas in baking and confectionery specialty stores.
Don't cook it all the way through!
Here's a neat trick. Once you see your scrambled eggs set, get ready to plate, but don't wait until they're entirely cooked through.
Wait until they're 90% cooked and then serve them on a plate. Eggs absorb lots of energy in the form of heat, and they continue to cook even after being plated. This way, you'll always end up with perfectly cooked scrambled eggs, and you'll never overcook them.
If you can't use dairy, use seltzer water
There's no doubt a splash of milk or cream will help you achieve smooth eggs, but if you can't eat dairy, like 65% of people, then we have a tip for you.
One tablespoon of sparkling water or seltzer for every two eggs is just enough to make your scrambled eggs puff and transform into an airy cloud of flavor.
Nook those eggs
Whenever you're in a hurry or run out of gas, you can always cook your scrambled eggs in your microwave oven, really! Eggs react instantly to temperature changes, and for that, your oven is perfect.
Cook your eggs for 30-second intervals, stirring between each to achieve soft, oil-free eggs with a great flavor and texture.
How about some thickener?
Believe it or not, a teaspoon of cornstarch will add body and firmness to your scrambled eggs without losing their fluffiness. Make sure you leave no lump behind, whisk those eggs vigorously until the cornstarch is fully incorporated. The result will surprise you — nothing can beat the texture in these.
Throw in your leftovers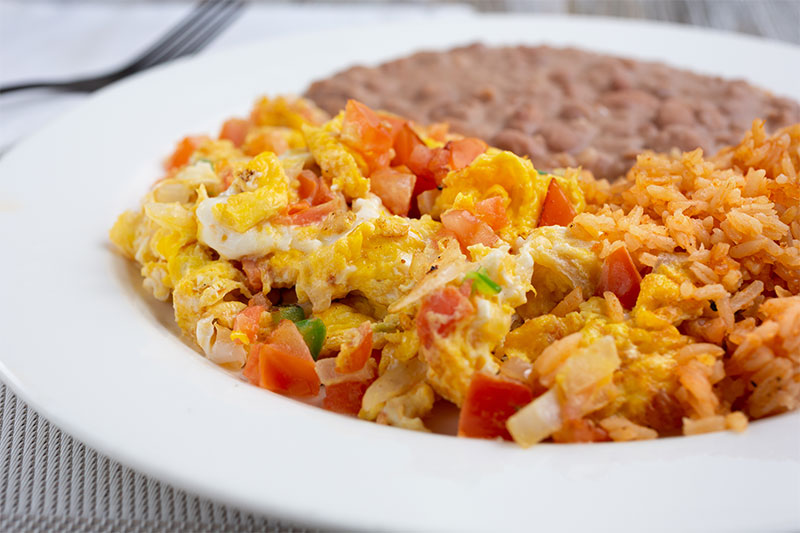 Finally, let's take your scrambled eggs to the next level with leftovers. Yes, you heard that right. Sausages, sauteed mushrooms, veggies, ham, shredded cheese, everything goes, and they'll add color, texture, and flavor to your breakfast.
Get creative with your add-ons; how about some rotisserie chicken or some pulled pork? Make your scrambled eggs hard to forget.
Scrambled eggs are an art form.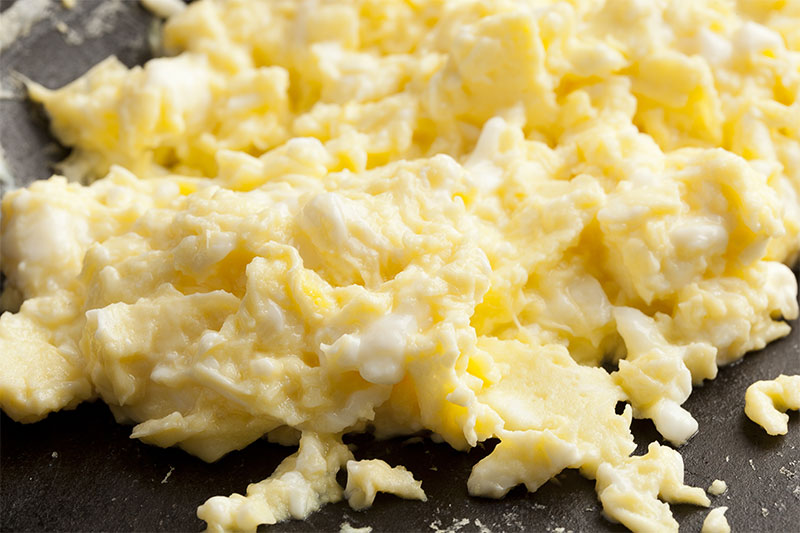 As you see, there's lots of room for creativity when it comes to cooking eggs, and the distinct techniques guarantee no two plates of scrambled eggs are alike.
Create your signature style, see what works for you, and keep your secrets close to your heart. And this is just one way of cooking eggs! Imagine all you can accomplish baking, frying, boiling, or poaching the protein-packed superfood.
There's a reason we eat, on average, 179 eggs per person every year: they're delicious! Don't you agree?