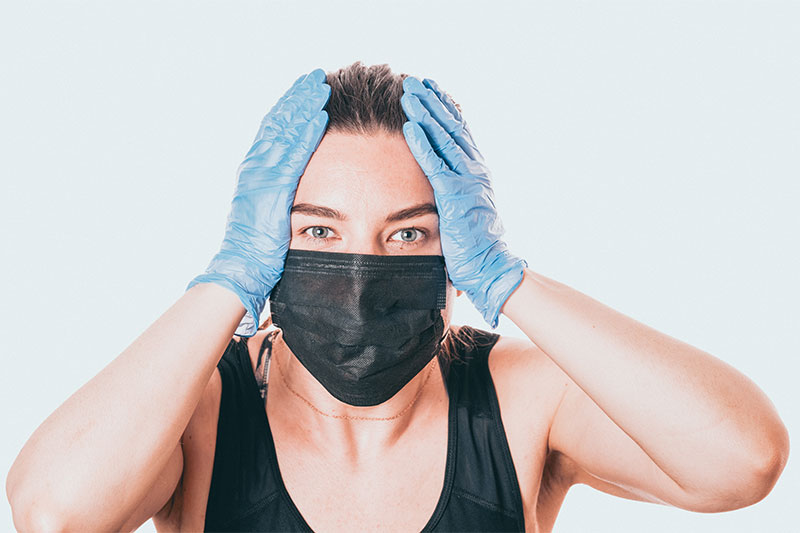 As the vaccines have begun rolling out, those who have taken the vaccines are feeling more secure about doing things that they enjoyed doing before the pandemic started such as dining out, going to the movies, watching sports in person, and so on. These individuals feel a sense of security that even if they catch COVID-19, their vaccination status will help keep them out of the hospital and dying. Sources say even though breakthrough infections happen, they are mild which means they resemble a few days of having a bad cold or the flu and then healing happens. That is much better to handle than getting to the point that you need to be hospitalized, intubated, and eventually passing away or surviving but ending up disabled or chronically ill after.
However, that applies to the average individual who has no significant underlying conditions or does not require to take medication to suppress their immune system. Because if you happen to be someone who has an autoimmune disorder or an organ transplant recipient, and you are taking immunosuppressant medication, you are still at risk of getting seriously ill from COVID-19 even if you are vaccinated. That is why the recommendation if you fall into that category, you need to continue wearing a mask and staying cautious even if you are fully vaccinated. This is also the reason that the CDC recommends that those who fall into this category get a booster or third dose shot. You are immunocompromised which increases your risk of getting sick regardless of your vaccination status.
Why Are Immunocompromised People Even At Risk When They Are Vaccinated?
The vaccine will do the job correctly if you have a properly working immune system. However, if you are taking drugs that suppress your immune system, your immune system remains weak. You need to take those drugs if you have an autoimmune disorder that causes your immune system to mistakenly think that your cells or tissues are invaders such as lupus or rheumatoid arthritis being examples. The same goes for organ transplant recipients as the immune system would reject the new organ because it is foreign. That is why it is essential for those patients to take drugs to tame the immune system. These drugs include monoclonal antibodies, cytotoxic drugs, corticosteroids, IMDH inhibitors, mTOR inhibitors, Janus kinase inhibitors, calcineurin inhibitors, and more.
Therefore, the best thing that these individuals should do is to continue socially distance from others, keep wearing the mask, stay away from crowds and spaces that are poorly ventilated. It is also essential to keep practicing good hand hygiene and carrying hand sanitizers. That is why it is best for those with these conditions to stay away from crowds as many people there are not likely going to be vaccinated. Cleaning and disinfecting surfaces is also important for them to do.
The Booster COVID-19 Will Provide Extra Protection
The good news is that studies in Israel found that those who took the booster shot had more antibodies that had immunocompromised immune systems which gave the immune system the extra kick it needed to protect the patient from COVID-19. However, even with the booster shot, these individuals should continue to exercise caution. More and more people need to take the vaccine so they can also protect those who are vulnerable and once the vaccines are approved for children under 12, parents need to be encouraged to get their kids vaccinated as they are safe.
Unfortunately, there are not enough people getting vaccinated by choice which is why COVID-19 continues to be a problem in many jurisdictions. That is why those on immune-suppressing medication need to be extra careful until the pandemic is once and for all under control.