When you use the toilet, you don't really think about how you are using it. You don't even consider if you are using it properly. You just need to go and that is all you care about. And that is natural that you do. But, perhaps you need to consider a few things before and while you are using the bathroom.
You will want to consider what you could be doing wrong when using the toilet. Let's go over those 10 things right now.
#10 – Sitting On The Toilet Too Long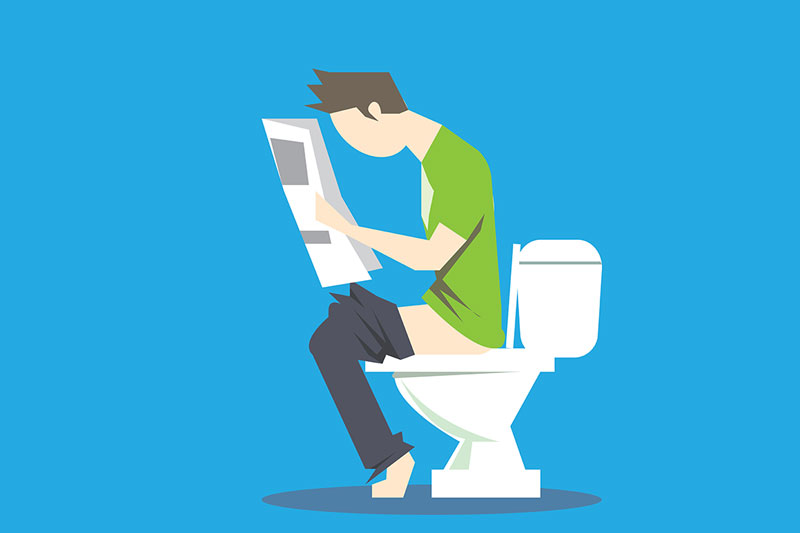 You may think nothing of it when you are doing your business while reading a magazine or looking at your phone. However, when you are sitting for 20 minutes on the throne in a perched position, that puts so much strain on the veins in your lower rectum. This is what causes hemorrhoids most of the time which are extremely painful. Be mindful of how long you are sitting on the toilet.