Tangshan, China (1976)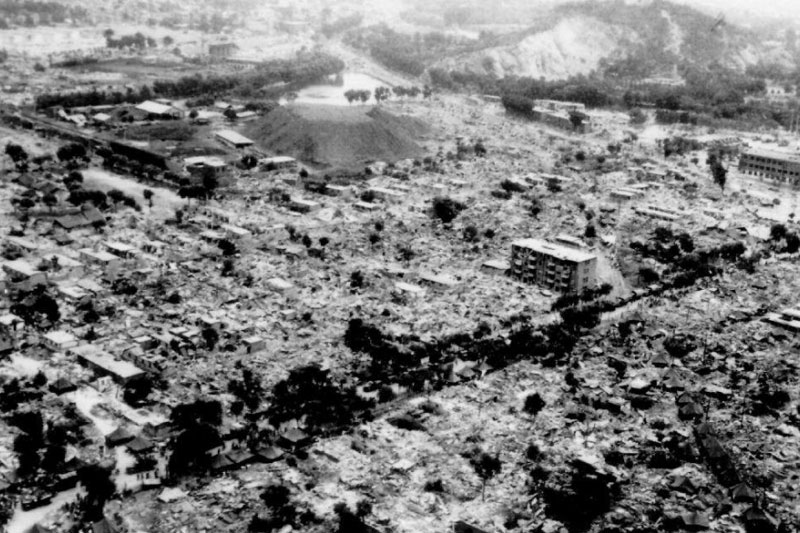 Chinese villagers have long remembered 1976 as "the year of the curse". On July 27th an earthquake with a magnitude of 7.8 on the richter scale struck China's Tanshan region. The initial quake lasted for 10 seconds and featured aftershocks hitting as high as 8.2 on the richter scale. This was a devastating earthquake hitting a population of around 15 million and leaving casualty figures ranging from 500,000-800,000 dead.
Now despite scientists having a poor record in terms of predicting earthquakes the Tanshan incident was one event that benefitted greatly from an early prediction. Damage limitation is what it's all about and scientist are certain that many more would've died if the area hadn't received early warning from the State Seismological Bureau (SSB) Analysis and Prediction Department. The organization estimated that an earthquake would occur between mid-July and early August (1976). It took 60 people, including the esteemed official, Wang Chunging to warn the population and prepare for the disaster.
In all, there was 10 billion yen in total damage, and an estimated 85% of the buildings in Tanshan were destroyed. The Communist Party at the time of the incident turned down any international aid as the government wanted to be self reliant and not depend on Western funds.